As a parent, what if I told you that you could buy a toy that could learn and grow with your child for years to come?  No more one and done toys and no more wasting money, right?!?  There's a new Smart Dino Toy from Element Path, unveiled at the NY Toy Fair on Monday, is the first children's toy to tap into IBM's powerful Watson cognitive computing system.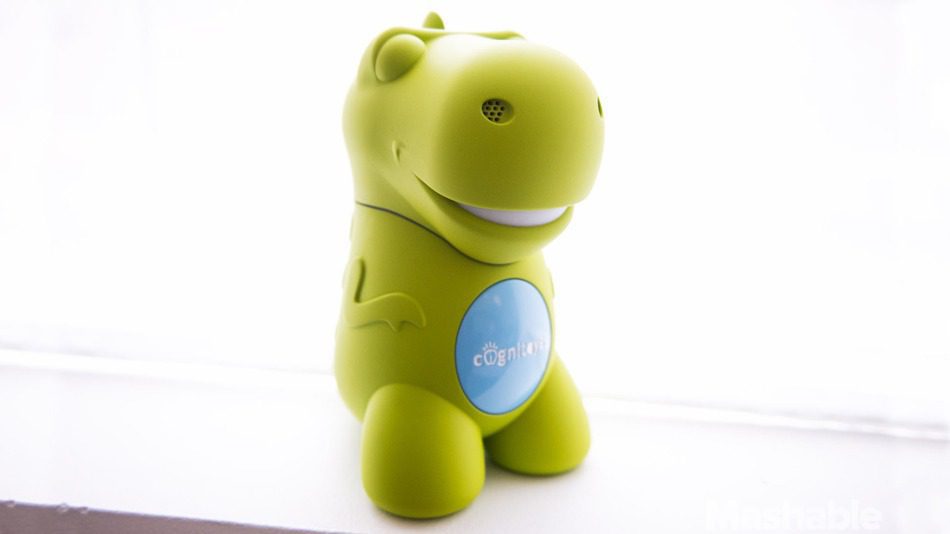 CogniToy Dino is actually part of a planned line of cognitive toys. The idea behind them is pretty simple: the child speaks, and CogniToy, which is connected to the Internet (and IBM's Watson cognitive cloud) listens and then responds. According to Elemental Path, the toy can learn a child's personality traits and preferences, like favorite color, and then deliver age-appropriate content for their interactions.
Children are shown asking CogniToy questions and it responds, to the children's delight, without hesitation. The toy dinosaur will be able to tell jokes and quiz the kids on simple math. It should also be able to change and grow – intellectually, that is — over time.  The company also plans on providing parents with a cloud-based console, on their smart devices, where they can track their child's progress with the chatty little dinosaur. It will even show them the questions children asked CogniToy.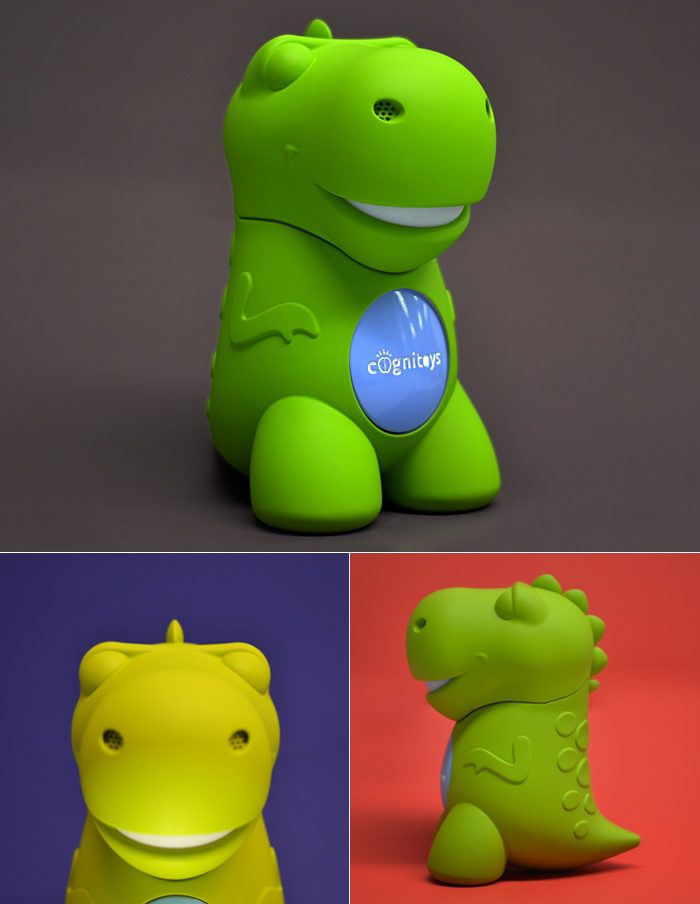 Elemental Path hoped to raise $50,000 with its Kickstarter campaign and deliver CogniToys ($89 for early birds) by November. It has already succeeded it's goal and has reached $65K and its an ambitious plan for a toy idea that could be considered revolutionary or as Elemental Path Co-Founder JP Benni says in the video, "We're either really onto something or just absolutely crazy."  Discover more by checking out the the CogniToy Dino Kickstarer page here.
Comments