Creating a connected home may sound tech intensive, but it's actually a lot easier than you think.  As a girl that has reviewed her fair share of technology, nothing excites me more than discovering tech products that improve the way I live!  Installing an in-home camera system revealed my dog's secret life of lounging in my bed while I was away and thwarted thieving roommates in my NYC apartment. You could imagine how thrilled I was when I received the new Netgear Arlow Smart Home camera set, Netgear Router and Sling TV exclusively from Best Buy for my new home.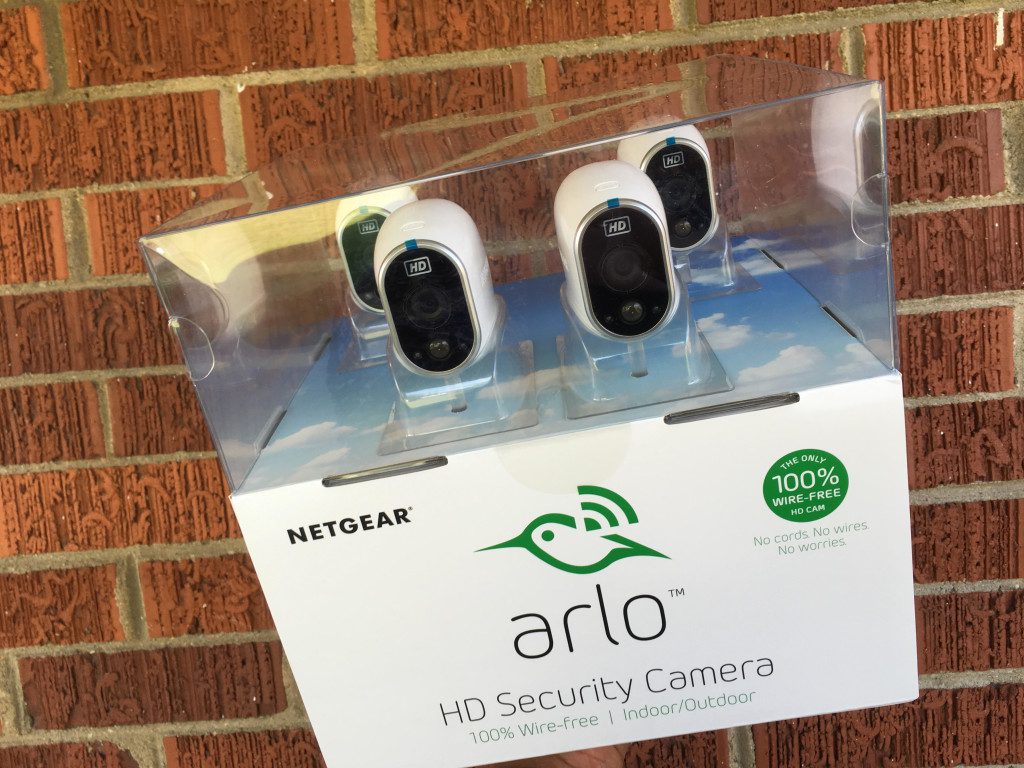 The Netgear Arlow Smart Home HD camera set is equipped with 4 indoor/outdoor HD cameras to upgrade your home (or business) security. The motion-activated security cameras enables you to capture 720p video footage both during the day and at night. Plus, set up is easy, wire free and weatherproof for indoor/outdoor temperatures ranging from 14° to 122°.  The system comes with 6 magnetic camera mounts and 9 mounting screws, for easy installation on a wall or flat surface. The motion-activated design automatically records motion once detected, sending e-mail or app notifications directly to your Android, Apple iOS smartphone or Amazon Kindle, Windows or Apple tablet.

Paired with Netgear Nighthawk DST Router and DST Adapter you absolutely can't lose!  Best Buy even includes Geek Squad Set Up and Support via phone & web, for one full year. This brand new router (exclusively developed by Netgear and Best Buy), is an easy, all-in-one solution to support their home's connected devices.  There's nothing worse than a weak WiFi signal at home.  If you're anything like me, you depend on your in-home WiFi to be strong and lightening fast!  The average American home has at least 7 WiFi connected gadgets on their home network at any given time.  Using smart phones, tablets, laptops, Wi-Fi printers while binge watching your favorite shows on Netflix or Hulu takes a toll on your home network and router.  With the Netgear Nighthawk DST Router and DST Adapter, I no longer have to live in fear of experiencing slow Wi-Fi, dropped calls, or "dead zones".  Plus, having Geek Squad one call away is just the assurance I need in case troubleshooting issues arise. (Geek Squad is like your very own IT department ready and waiting to assist with any tech problems or needs.)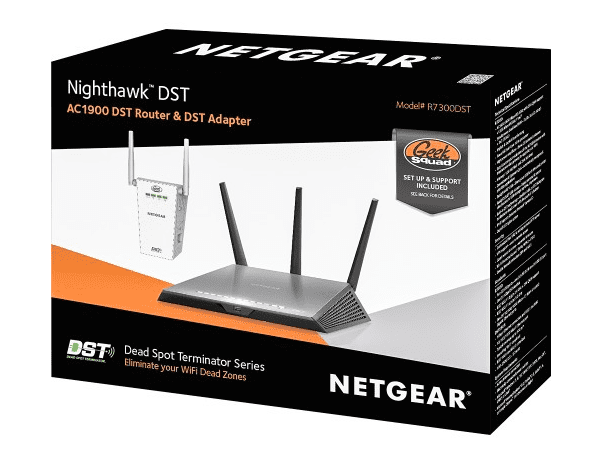 Did I mention that this exclusive Best Buy deal even includes one free month of Sling TV? It's now easier than ever to take your connected home to the next level by taking control of your home entertainment.  Cut the cord and get TV on your terms with Sling TV – watch when you want, on the device you want, plus pay for the channels you want at a great price. Personally, I've been "cable-free" using Roku for almost a year and it's been the best decision I've ever made.  I can still watch all my favorite shows, anytime I want and I'm saving more money on home entertainment than ever before.  Enjoy live TV from many of the most popular channels, including ESPN, AMC, A&E, TNT, HGTV and more — for just $20 per month. Plus, watch the latest episodes of your favorite shows and new movies on demand. You can also get extra entertainment with add-on packages starting at $5 a month, and HBO for an additional $15 per month.
Tis the season for smart home protection and easy to access entertainment.  Why not get a jump on creating the connected home of your dreams with Best Buy?  Discover the latest in connected home products, accessories and services from BestBuy.com.
Disclaimer: The reviewer has been compensated in the form of a Best Buy Gift Card and/or received the product/service at a reduced price or for free.
Comments