Mondays suck.  There I said it.  There's no way to get around it and you're better off accepting it, right?  WRONG.  Monday is just like any other day of the week – it's what you make it.  So why not do what you can to make the most of it?  Recently, I've challenged myself to make the most of the "most hated day of the week" by creating amazing Monday-only moments to kick off the start of the workweek right!  Amazing moments aren't simply created.  They take considerable time, efforts (sometimes, you have to find ways to steal moments for yourself) or just the guts to let a little spontaneity have its way.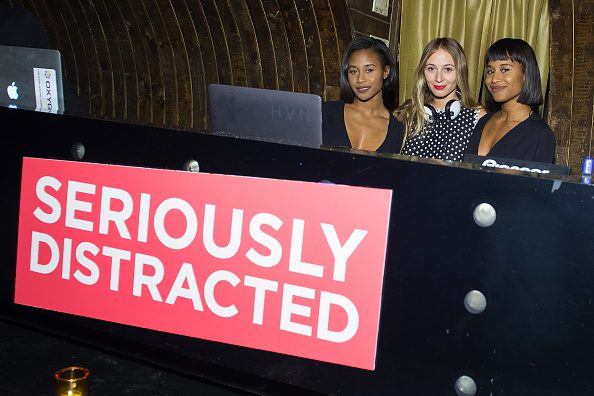 Recently, I found a way to steal a moment for myself and kick of the workweek at POPSUGAR's Seriously Distracted Launch party, presented by fruitwater!  A night of great food, great drinks and great fun was all a girl needed to kick off a Monday night right!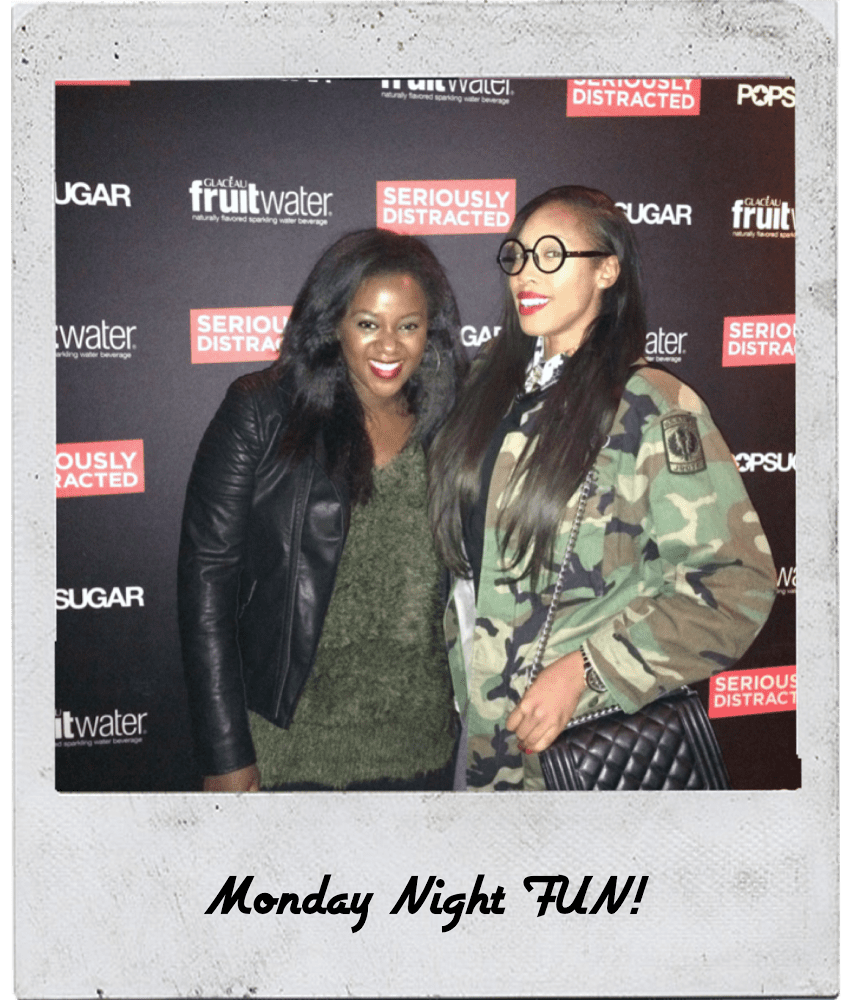 With my blogger boo Danielle (TheStyleandBeautyDoctor) in tow, we were ready to get seriously distracted and steal a moment away from the Monday blues to enjoy what NYC nights in the city are all about.  Delicious treats like tuna tartar, crostini and refreshing fruitwater mixers were just what my palate needed for a fulfilling weeknight out.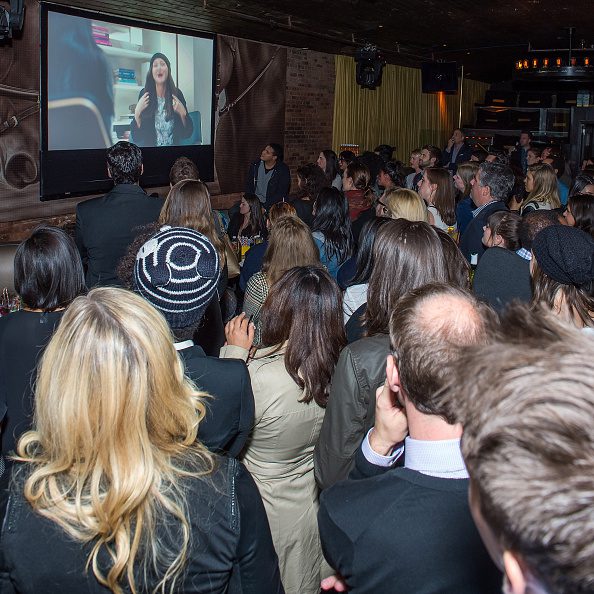 photos courtesy of DivasandDorks/Getty Images
We even got a sneak peek preview of POPSUGAR's new scripted series – Seriously Distracted starring Amy Sedaris as well as Greta Lee from HBO's Girls. Seriously Distracted is a hilarious new show that highlights how everyday women steal moments in pop culture. fruitwater also encourages women to steal more moments with refreshing sips of its flavored beverage everyday!  
Want to check out the hilarious new show for yourself? Check out one of my favorite episodes below…
Tune in to Seriously Distracted Tuesdays on popsugar.com/seriouslydistracted
How do you find ways to steal a moment during the week?  (A stolen moment is a sliver of time you find and take for yourself during your busy, on-the-go day. It's the perfect occasion for a tasty, zero-calorie fruitwater.)  Follow fruitwater on Instagram at @fruitwaterbev and submit a photo showing the world how you make the most of your day by stealing a moment for yourself for your chance to win a $1,000 prize towards your next stolen moment! Make sure to include #stealamomentsweeps and #fruitwater in your Instagram submission.
Steal a moment for yourself this week and discover how taking a little time for yourself each week could lead to a happy and healthier you in the future!
DISCLOSURE:  This post was sponsored by fruitwater through their partnership with POPSUGAR Select. While I was compensated to write a post about fruitwater, all opinions are my own.
Comments