Spring has sprung, the flowers are blooming and everything's growing and evolving – including my nail game. (LOL) I've lengthened them, reshaped them and have taken on neutral approach to neon with a seriously fun mani this week!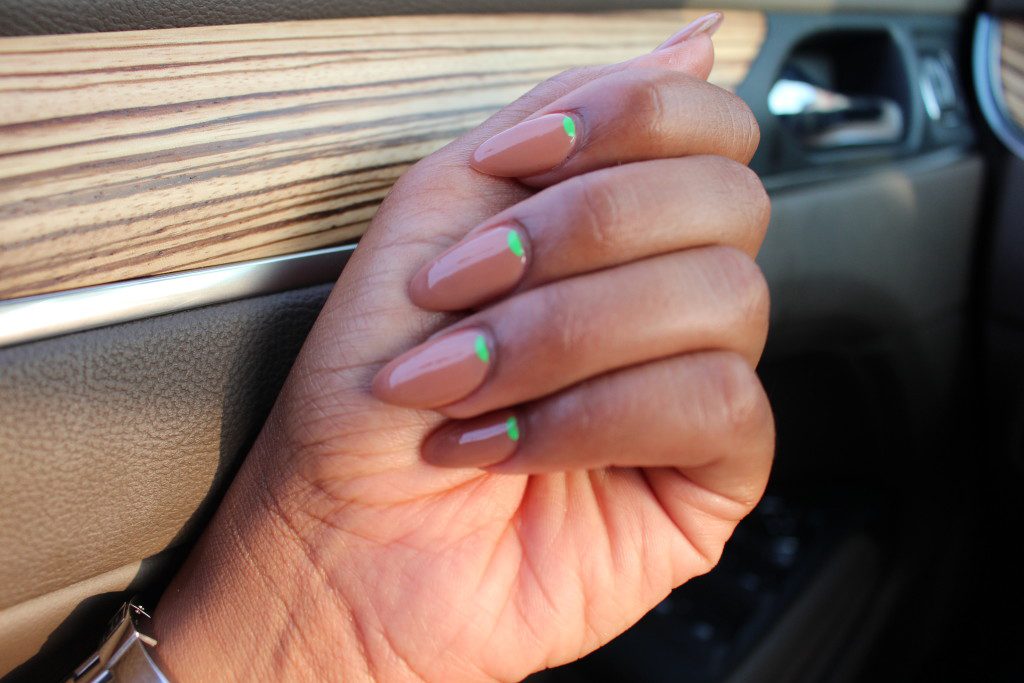 This unique take of a "reverse moon" manicure on almond shaped nails is one of my favorite manicure Monday moment from cutical to tip. The subtle pop of neon paint totally transforms what would be an unassuming manicure into an easy DIY nail art alternative for my fingertips.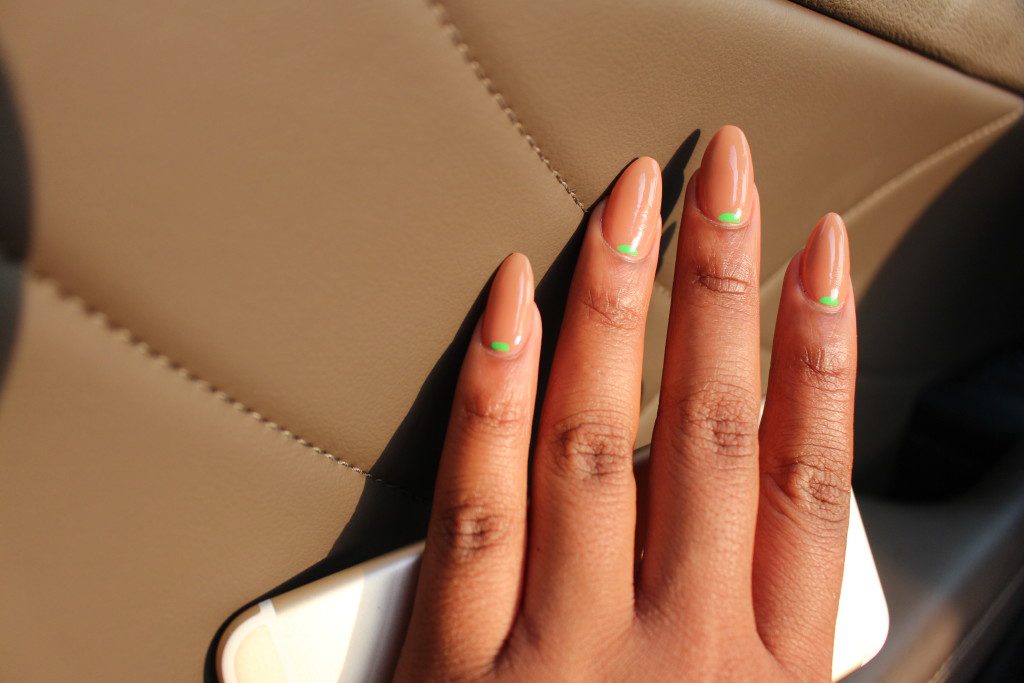 Jade # 207 Stuck on You Nail Polish Lacquer
Using one of the most popular Nude lacquers available to date, I based my manicure with Jade's "Stuck On You" #207 nail polish lacquer. After allowing two coats to dry, I created a small reverse moon design starting at the base of cutical on each nail using a small nail art brush and neon green nail paint.
(Note: You can use neon nail polish too, but using nail art paint is better since its not as thin as regular polish and won't require a second application.)
Also, in case you aren't design savvy to create the half moon crescent in your own nails, stick to the basics and add a single dot (using a nail art pen or by dipping a ballpoint pen/pencil in the paint and applying a single dot on your nails.)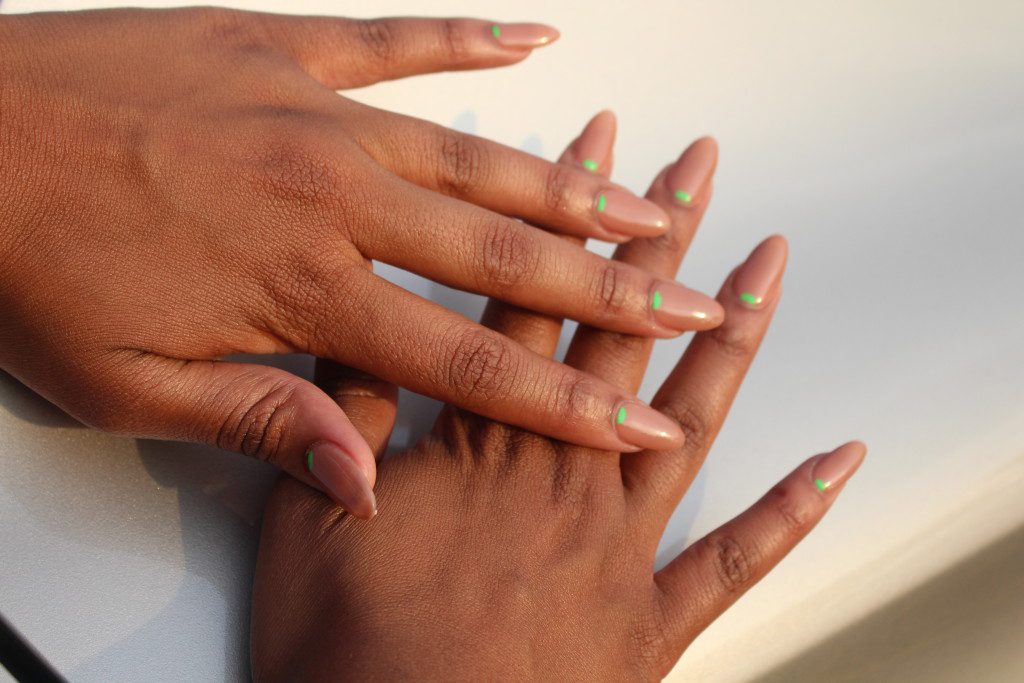 This is my mani-Monday look for the week, what are you wearing this week? How has Spring inspired you to change up your nail game this week? Share your favorite mani Monday colors. Nail art ideas and more in the comments below!
Comments