Who doesn't have a hilarious love/hate relationship with their sisters?  As the eldest of FIVE sisters, we've had our share of everything, from chaotic catfight craziness to simple sibling love!  The holidays are the best time to take a little break from the holiday shopping, cooking and kids reunite with your sisters over dinner and a movie.  And what better movie to check out this weekend than SISTERS – in theaters this Friday, December 18th!
About the movie:  Tina Fey and Amy Poehler reunite for SISTERS, a new film from Pitch Perfect director Jason Moore about two disconnected sisters summoned home to clean out their childhood bedroom before their parents sell the family house. Looking to recapture their glory days, they throw one final high-school-style party for their classmates, which turns into the cathartic rager that a bunch of ground-down adults really need.
SISTERS Website | Facebook | Twitter | Instagram | YouTube
If you're a fan of SNL, Parks & Recreation or 30 Rock then you know just how hilarious Tina Fey and Amy Poehler can get.  After watching the trailers on tv and online, I'm ready to grab my girls this Friday and catch what's sure to be the funniest film of the holiday season.
There's just something about the bond of a sister!  Have a favorite sister?  What about a sisterly confession?  Enter for your chance to win a super cool SISTERS Party Pack Giveaway! 
(and don't be stingy – share the love and tell your favorite sister to enter too!)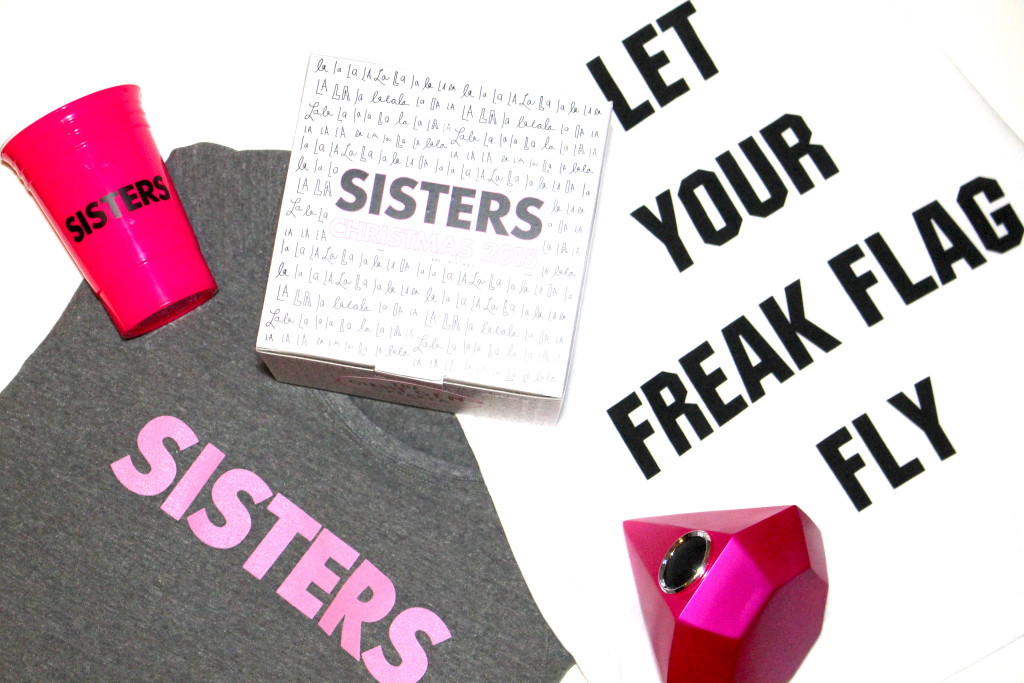 SISTERS Giveaway 
Movie Party Pack (valued at $100)
Pink ban.do Giant Gem Speaker
SISTERS Sweatshirt, T-shirt, and party cup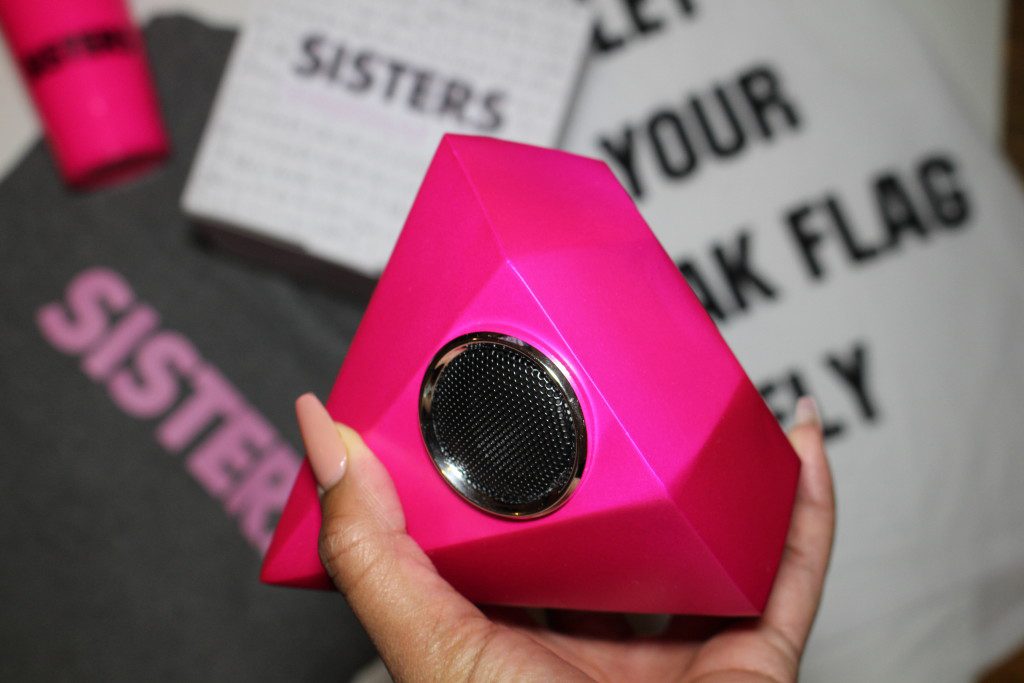 a Rafflecopter giveaway