"I love Ava's vision that this (A Wrinkle In Time) is a film about young women, people who are willing to step up and be warriors." – Oprah Winfrey
While it may sound like a lofty demand, being a warrior is something that most women of color do everyday. There are strong young girls and women that are warriors in school, work and overall fighting to overcome challenges in their way. During the world premiere of 'A Wrinkle In Time', Mrs. Which (the character portrayed by Oprah Winfrey) charges the young heroine to "Be A Warrior" and pilot her way beyond obstacles seen and unseen in order to save the day.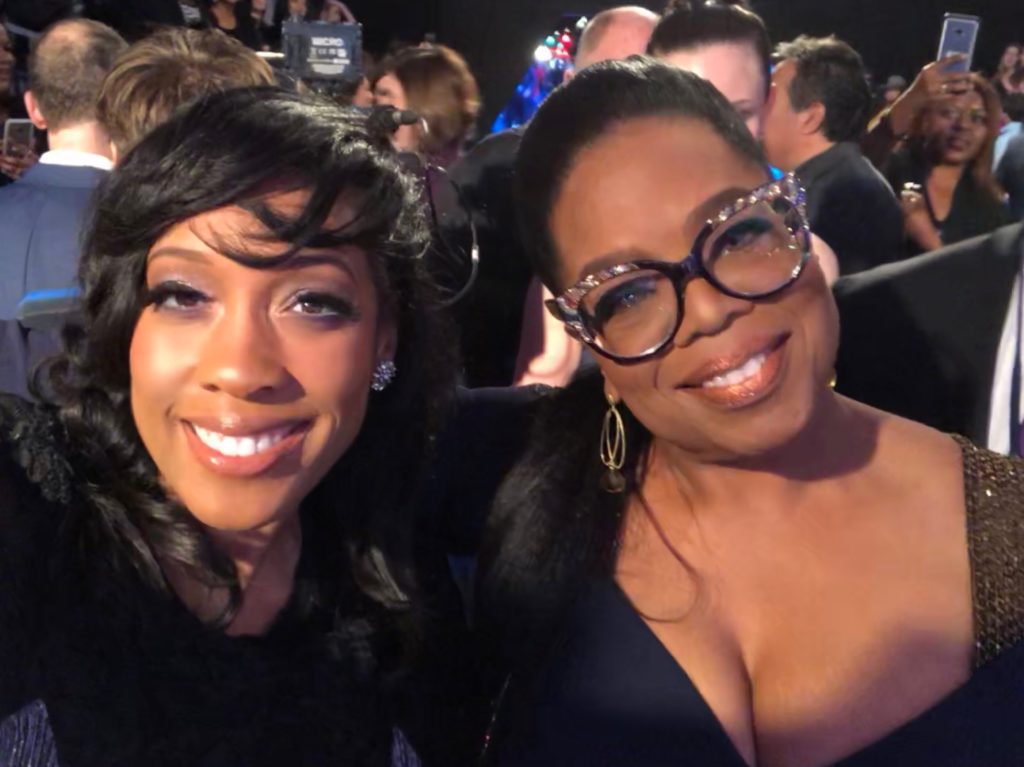 As one of the strongest messages in and throughout the fabric of the film, you'll find that this challenge is much more than a scripted line in a movie scene. It's a strong command brought forth by heroines that have been warriors in their own right. From media powerhouse Oprah Winfrey to award winning writer, producer and director Ava DuVernay – these trailblazers are the epitome of warriors of light, constantly challenging the status quo and real life change.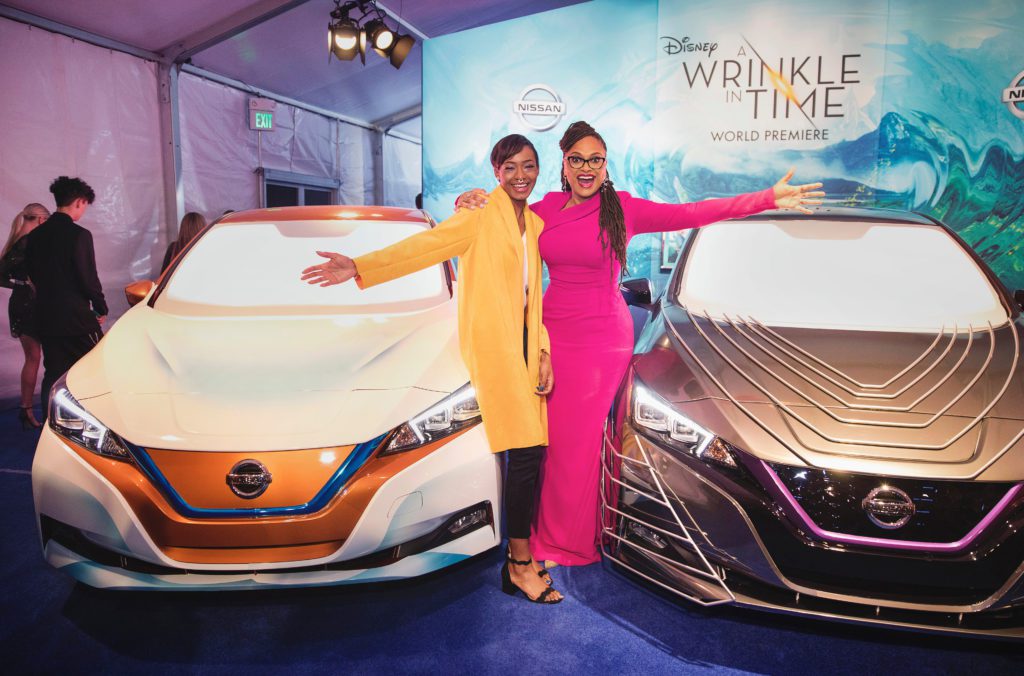 Be A Warrior.
On Monday, February 26th I had the pleasure of attending the world premiere of 'A Wrinkle In Time' starring Oprah Winfrey, Reese Witherspoon, Mindy Kaling and Storm Reid. Powered by the 2018 Nissan Leaf, the "blue" carpet premiere was aglow with fans, celebrities and three distinct Nissan Leaf vehicles inspired by the "warriors of light" Mrs. Which, Mrs. Whatsit and Mrs. Who.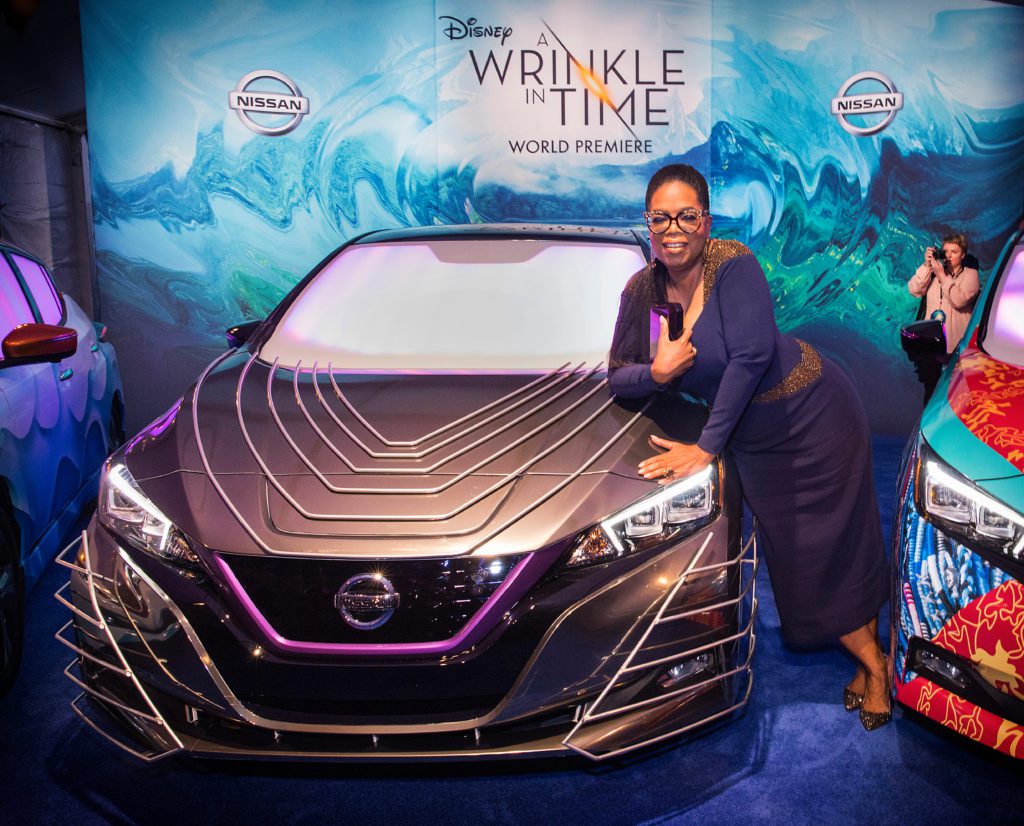 Mrs. Which
The Mrs. Which customized Nissan LEAF, played by Oprah Winfrey, leverages lavish design elements found in the metallic materials of her gown and chrome bustle skirt. The Mrs. Which Nissan LEAF is also outfitted with a screen in the rear, capable of playing video.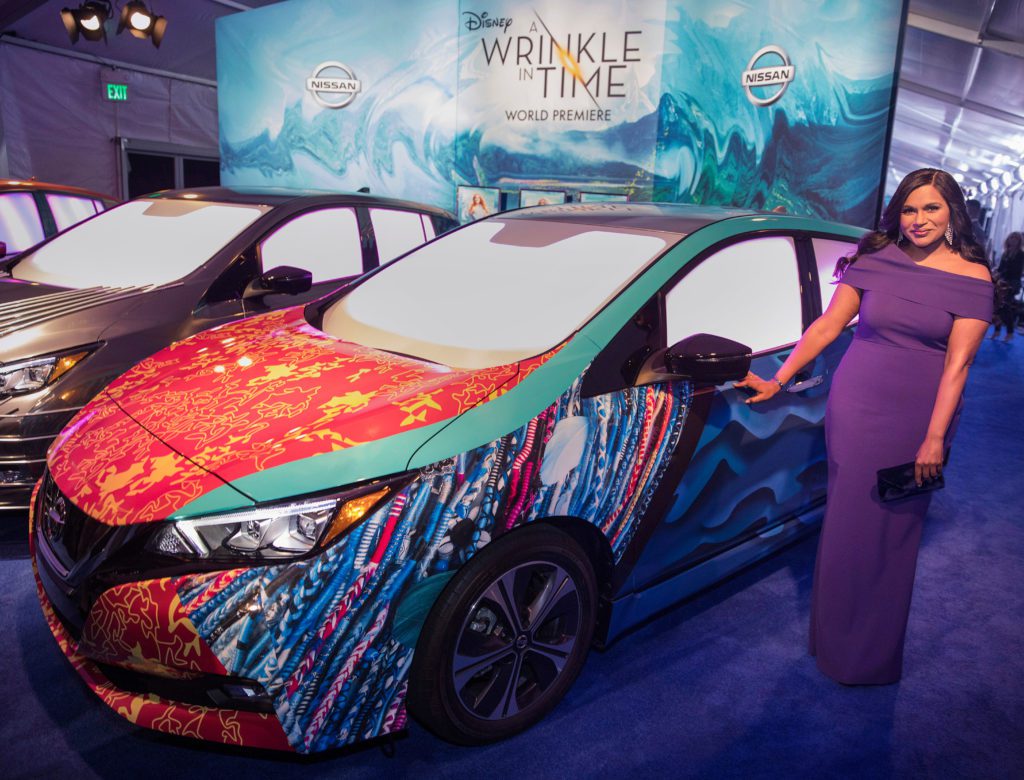 Mrs. Who
The Mrs. Who customized Nissan LEAF, played by Mindy Kaling, is wrapped in materials inspired by her gown, hair and jewelry. Along the roof and front of the vehicle is a beautiful red floral pattern, like the top half of Mrs. Who's gown. The rear-3/4 of the vehicle uses the same ruffled blue pattern of her floor-length skirt.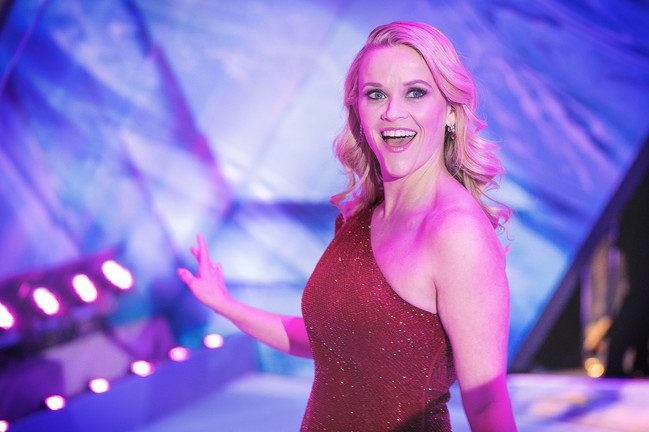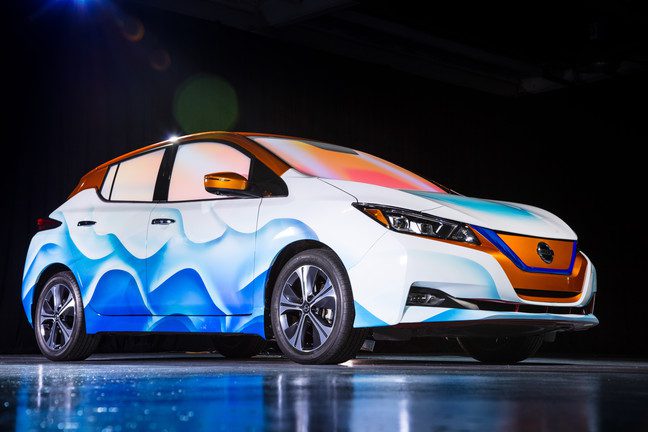 Mrs. Whatsit
The Mrs. Whatsit customized Nissan LEAF, played by Reese Witherspoon, uses design elements inspired by her bright red hair, and her dream-like white ruffled gown.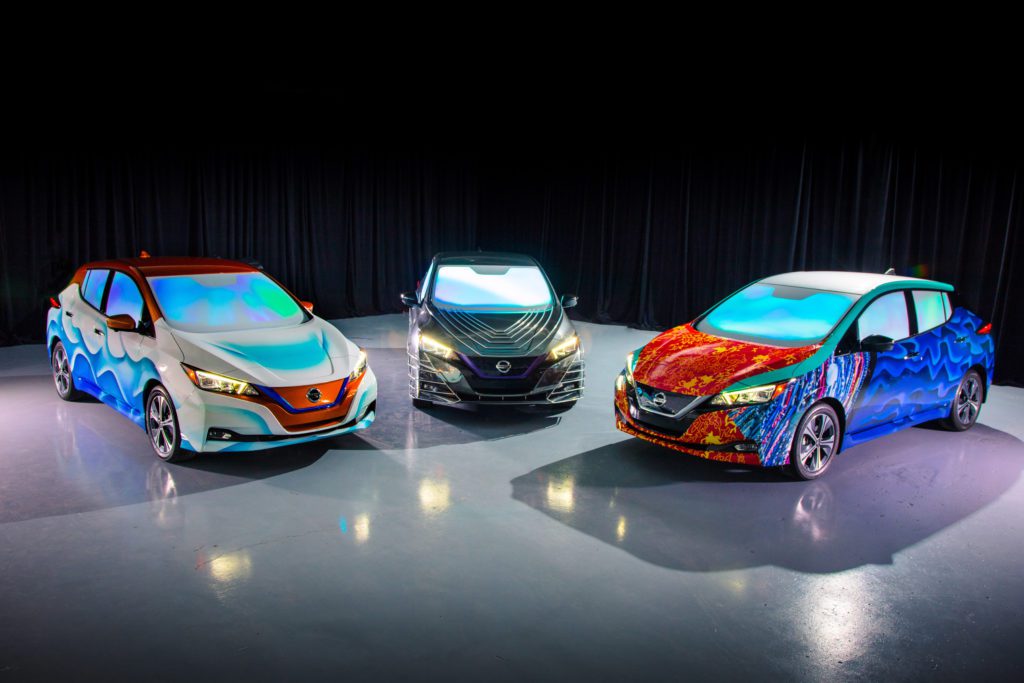 The three exclusively created, custom show vehicles were created by legendary Hollywood vehicle fabricators at Vehicle Effects in Burbank, CA. While the vehicles aren't for sale, they are a unique reminder that the Nissan and Disney partnership has raised the bar on the magic that's produced when two mega companies join forces. (To see more of the customized magic, visit DivasDriveInHeels.com).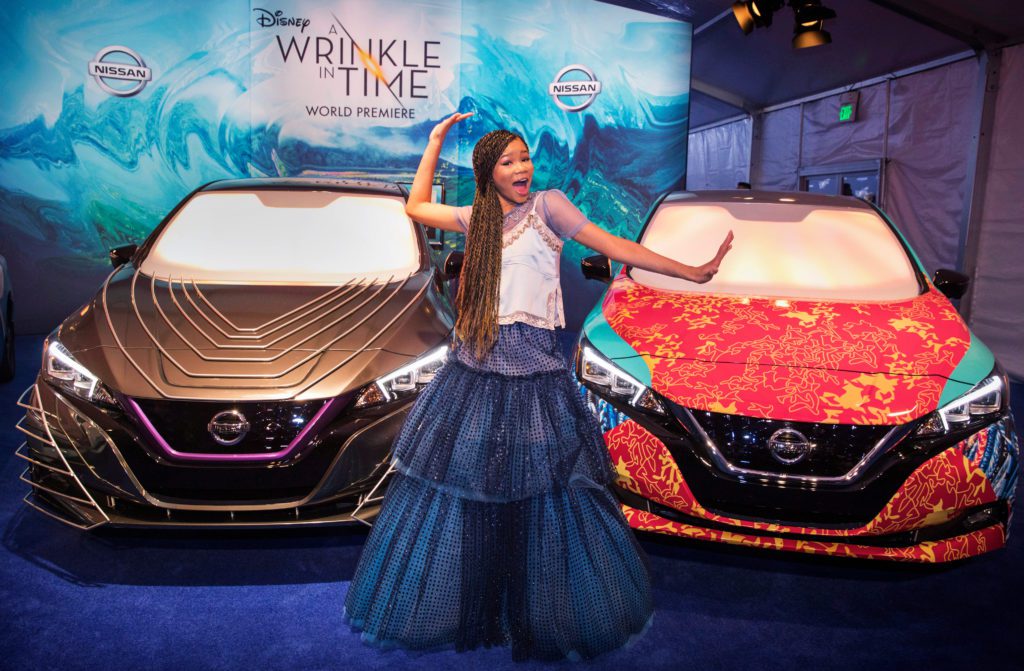 Disney's "A Wrinkle In Time" in theaters nationwide March 9th. For more information visit movies.disney.com/a-wrinkle-in-time