Thank you to Yahoo! Mail for sponsoring this post about staying connected. I was selected for this sponsorship by the Clever Girls Collective, which endorses Blog With Integrity, as I do.
Nowadays, who doesn't love email? It's an essential part of productivity, better yet an essential part of life! How can you forget that dream "job offer" letter you received via email or the first love letter you received via your inbox. Email has become an everyday part of life as brushing your teeth. I remember my first experiences with Yahoo! email right before I went off to college. I went email crazy! Signing up for all kinds of email newsletters, contests and keeping in touch with family and friends was especially easy during my home-away-from-home experience.
I remember how creating the PERFECT email address was such a big deal! It couldn't be too long or too short, it had to convey my personality and be memorable at the same time. (…and it had to be professional of course, I was a college-girl in the making! lol) Finally after hours of contemplation, I just decided to use my name as my email address. (disappointing huh..) Trust me, it made alot of sense after graduation…I couldn't bare to have the outrageous email address 2Cute4uBeauty2C@yahoo.com gracing my resume or cover letter…lol!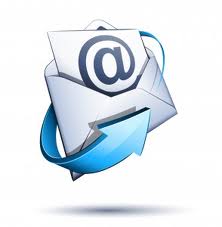 Email has stuck with me throughout my collegiate career and into my professional career as well. I remember very well receiving my first job offer in radio via an email from WNIC and within hours receiving another offer from their sister station WJLB. Throughout my career, email has been key in communication of promotions, professional trips and even taking a new journey into the world of entrepreneurism – launching DivasandDorks.com.
If only I had a full-length production like this guy to announce to my manager my decision for a new career path…lol.
What's your favorite kind of email to receive? LOVE NOTES? Productivity updates? Share your stories below.