I can't explain how excited I am to be attending this year's SXSW (Music, Film & Interactive) Festival / Conference!
1.  It'll be my first time in Austin, TX
2.  I can't wait to experience the awesome Texas BBQ
3.  The networking & fun meter is expected to be off the charts!
This year, (These boots were made for walking…and that's just what I'll do!)  I'll be perusing all of Austin to locate the best in interactive, music, film, food, parties and more! I've already studied my First Timers SXSW Guide & I'm ready to go!
I'm absolutely ecstatic to experience Killers, Lasers, Papers (concert featuring Lady Killer – Cee Lo Green, Lasers not losers own Lupe Fiasco and Wiz Kahalifa!  (www.killerslaserspapers.com).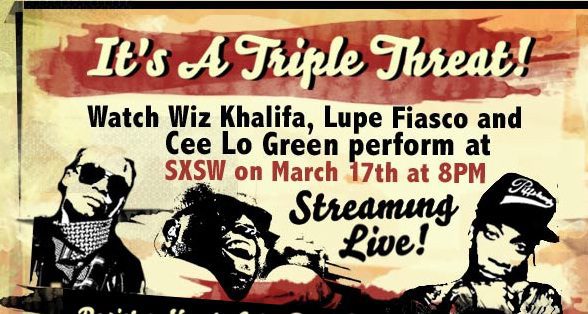 I'll be interviewing tons of locals as well as many of the international guests for my kick off and wrap up video and I'll bring you along for all of the action via @DIVASANDDORKS LIVE Twitter feed.
All is missing is YOU!  So if you're going to be at SXSW – let me know…and if you're a sponsor interested in aligning with a great brand like DivasandDorks.com….check below!
SPONSORS: There is a sponsorship opportunity available.  If your brand is interested in aligning itself with DivasandDorks.com for an unforgettable activation experience please email info@divasanddorks.com today.
*UPDATED*
Mashable Announces Divas and Dorks as first ever SXSW Geek Games Winner!