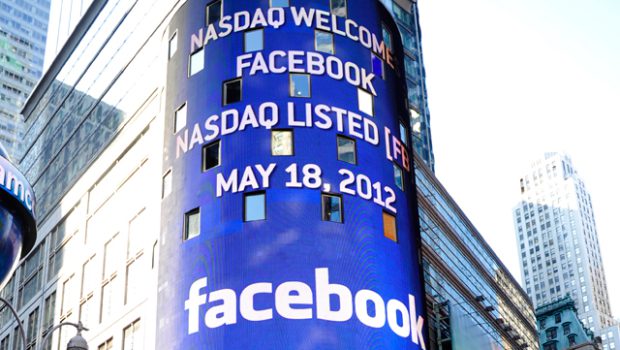 Facebook co-founder and CEO Mark Zuckerberg rang the New York-based NASDAQ's opening bell from Facebook's Silicon Valley campus today — the day of Facebook's long-awaited initial public offering.  Each share (FB) will sell for $38. That would raise $16 billion.  And it would put Facebook's value at $104 billion, which is more than Disney and McDonalds.  At Facebook's headquarters, it was to be a day of riches for many early employees.  At 28, Zuckerberg, will become a billionaire 30 times over, and many early employees will become multi-millionaires.
Facebook is now a publicly traded company on Wall Street… What's Next?

Are you or anyone you know, interested in buying stock in Facebook?   How much would you invest in today's newest NASDAQ addition?