Pinterest has made good on CEO Ben Silbermann's promise earlier this week to redesign profiles on the site.
New Pinterest profile pages rolled out Friday morning. The new pages boast a cleaner, more streamlined design that gives you a Facebook-esque Timeline.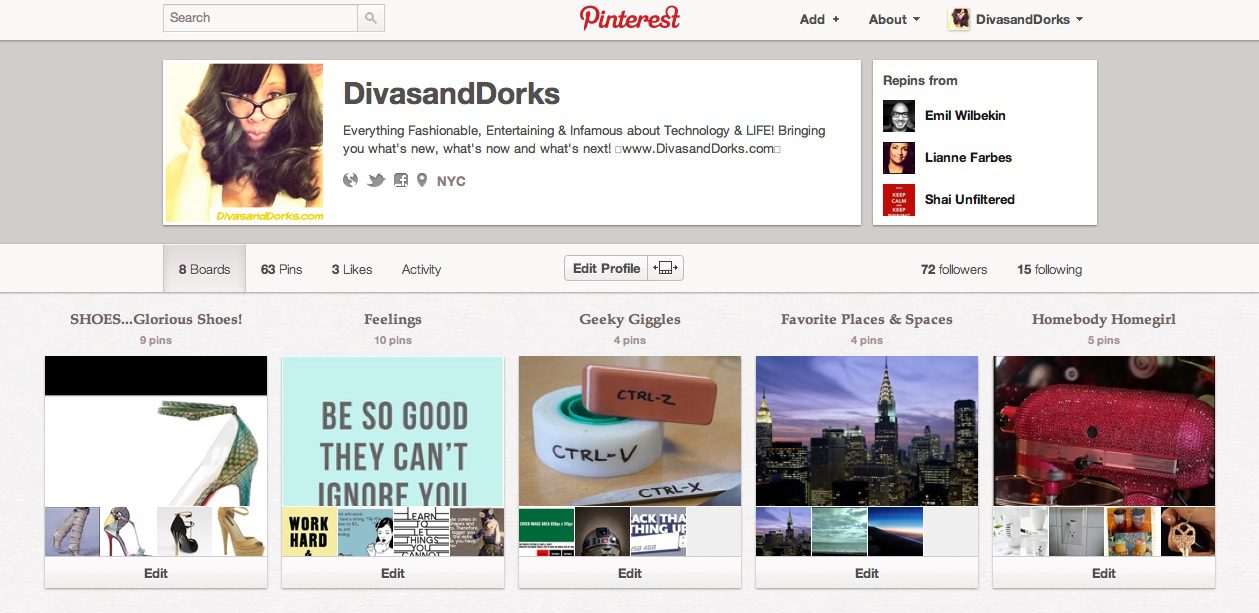 The tab on the left detailing who is following you and who has recently repinned your photos and videos is gone. Instead, a horizontal bar on the top of the page details that information. You'll also note that there's more blank space on the side and top, giving the page a less cluttered look. In another change, the default for the profile page shows recent pins, rather than Pinboards.
The vertically oriented photos and the space for a large rectangular photo on top also resemble Facebook's new Timeline profiles.
I really like the way it looks now, however like most users I'm typically pinning from my smartphone (but I digress…). The new look and feel of Pinterest finally gives me the feeling of "online organization" the way that the social media site was truly intended to be.
Are you on Pinterest? If so, share your usernames below – we love checking out new pins! Make sure you follow DivasandDorks on Pinterest!