This past weekend, I had the best conversation with my Mother.  Although we weren't able to be together on Mother's Day – we had a fabulous time discussing the two F's……Family & Fashion.  I was so enamored with her thoughts on fashion & trends that I had to share it with you…directly from the ORIGINAL DIVA…my mom.
As we begin to chat, I ask my mom for inspirational thoughts or ideas for my next post on DivasandDorks.com.  My mom then begins to reveal her likes and dislikes of fashion and seasonal change, she explains; "I love the whimsical, feminine designs that's in everyday spring fashions.  The old-world details that's on skirts, blouses and even t-shirts."
When I asked her about what trends need to go, she says: "Skulls.  There's nothing pretty about skull and bone designs.  We've dressed them up with rhinestones and glitter and now it's time to let it go to the grave already!"
I then ask, 'So you don't want to see anymore skulls, but what would you like to see more of?' She emphatically explains, "If I want to see more of anything, it's a nice tailored Ralph Lauren, seersucker blazer or box pleated linen dress.  You can't get any fresher than that!"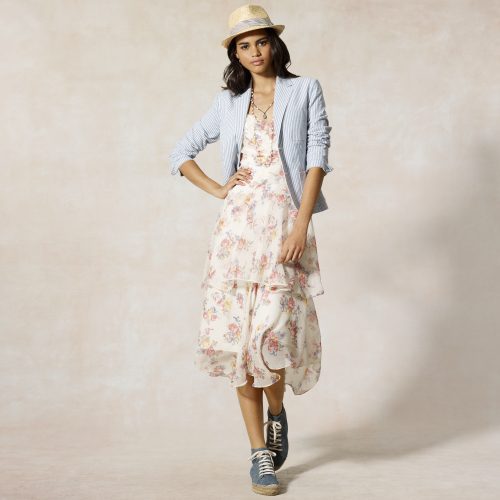 Ralph Lauren Callough Seersucker jacket (Ralph Lauren Rugby).
"Nautical fashion is where it's at…"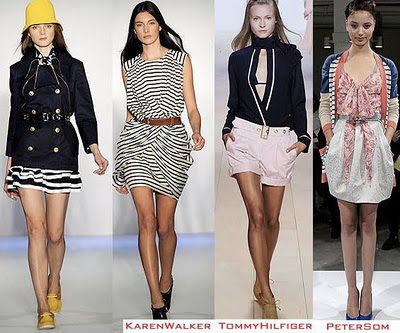 "Let's without intrepidation embrace the summer whites and linens – for there's nothing better than any woman in a white linen suit." – My Mom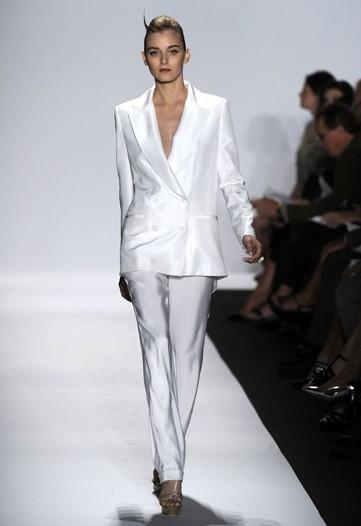 Badgley Mischka Women's White Linen Pant Suit.
"Let's embrace life, its bright and its spring – we're finally out of the clutches of winter. Let's embrace it, the different hues of colors; the oranges, the sunrise.  The yellow of fresh-blooming daffidiles.  The greens of the earth, the rich color of the grass."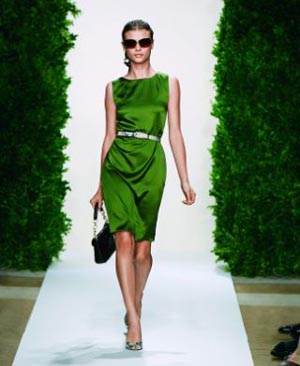 Ann Taylor
As her poetic-fashionable monologue continued, I thought to myself, "WOW, she's hitting the nail on the head with these…" we chatted for several hours more, discussing family vacations, news and politics and back again to fashion until she abruptly asked…
"…But it's not about me…What would you like to see?"
What would you like to see more of in fashion?  Ask your Mom, you'd be surprised at her answers…