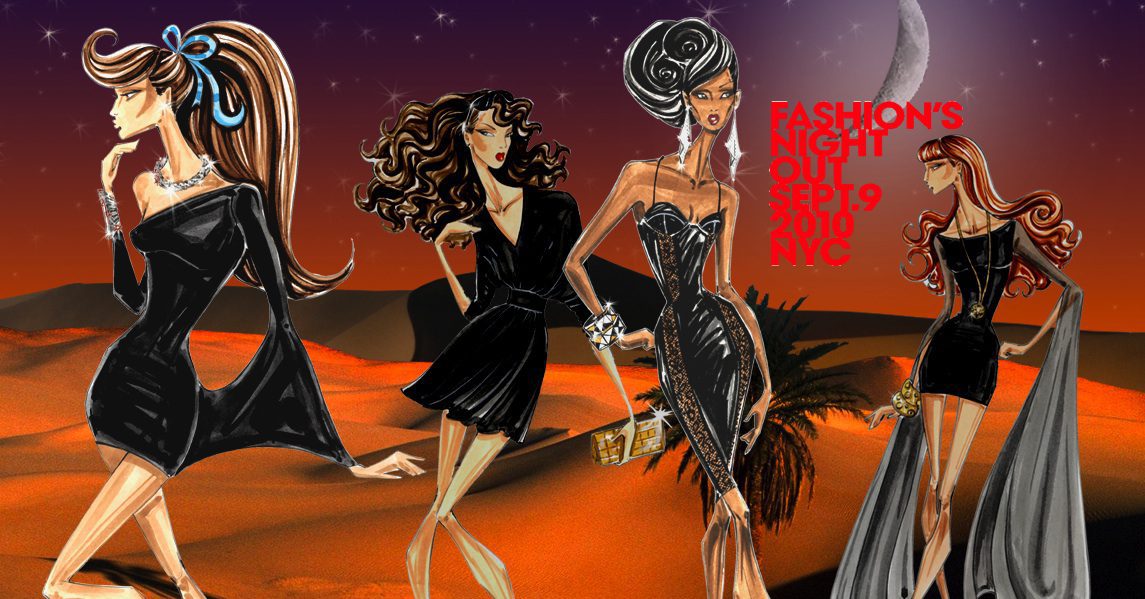 If you're in New York City (and you're anything like me) you're more than likely overjoyed and overwhelmed by New York Fashion Week and most importantly Fashion Night Out!
In my quest to find the "IT" spots for Fashion Night Out SAVINGS – I stumbled upon these four spots for Fashion Night Out Fun!
6:00pm – 7:00pm:  In true Divas and Dorks Fashion….we need a little bit of geekness and a whole lotta glamour.  That's why we'll be headed to the Diane Von Furstenberg & HP Experience Lounge at the DVF Showroom hosted by Refinery29. (Click the link to RSVP)
7:30pm – 8:30pm: The MECCA of everything fashionable also known as the largest Macy's EVER! Macy's in Herald Square.
9:00pm – 10:00pm:  Ready to smooth it out with live music from NYC's hottest DJs and THE MAN HIMSELF Sean "Diddy" Combs at the Sean Jean flagship store on 5th Ave.
10:30pm – Until:  After the show is the after party & the only perfect way to end an evening of fashionable shopping is at Patricia Field's (in case you didn't know, not only did she style the ladies of Sex in the City (the show and movies) but she has her own store too!)