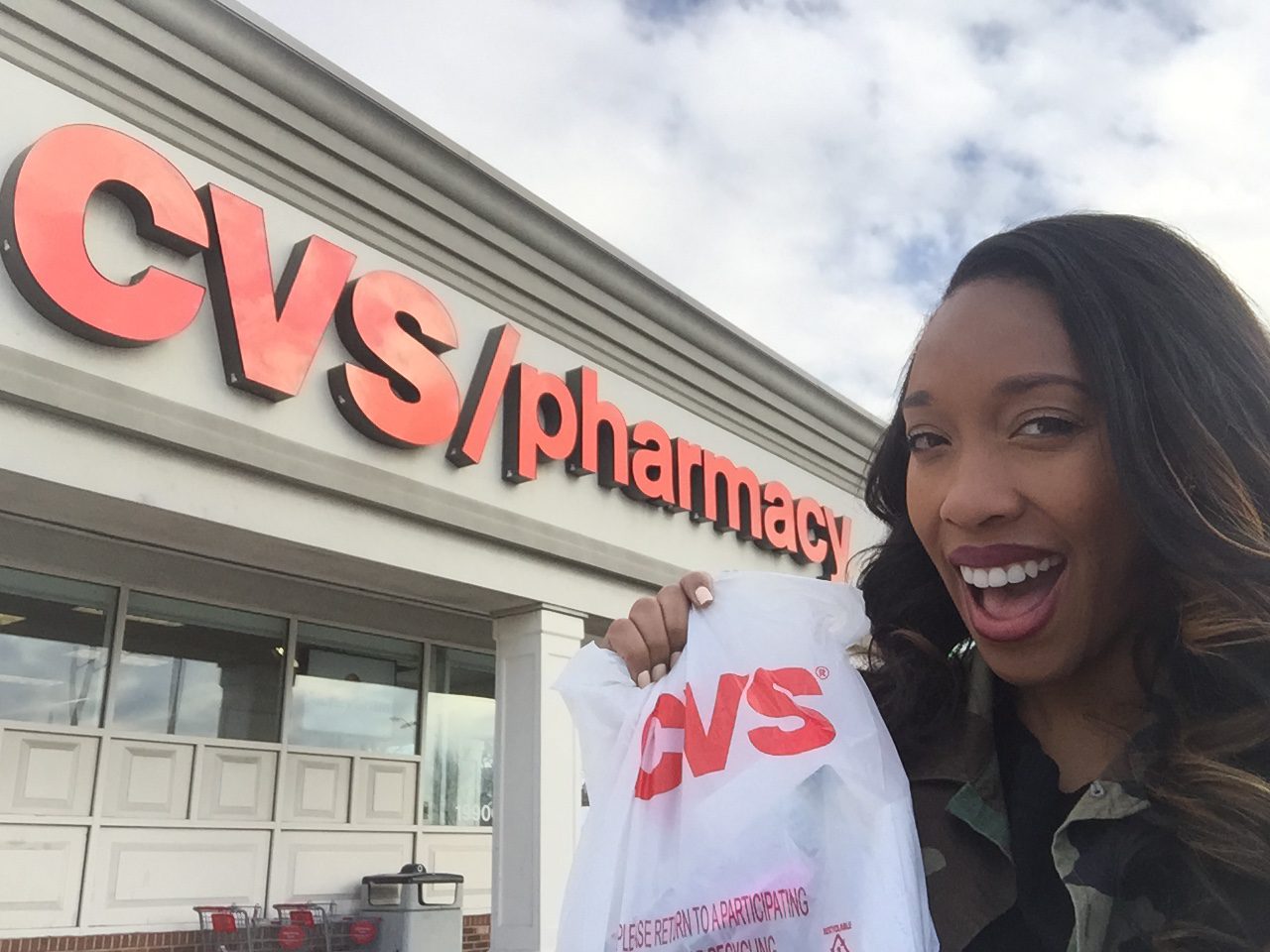 Now that those New Year, New You mantras have truly sunk in, why not take action and find a new look or beauty trend to explore for the new year?  Recently, I challenged my friends to discover one new beauty trend of the season and incorporate it into their work day or weekend beauty looks.  Of course, I couldn't challenge my friends without taking on a beauty challenge of my own and finding a few new looks for less than $50 at CVS. CVS offers access to new beauty products from exclusive-to-CVS brands like Essence of Beauty and Makeup Academy but you can also find other brands you know and love like Cover Girl and more. I love all sorts of beauty brands and you can find almost all of them within my beauty bag on any given day. You'll definitely find black eye liner, mascara, lip gloss, concealer and red lipstick in my bag at all times.  Check out my CVS Beauty shopping spree and beauty haul video below:
At CVS, it's easy to find the best in beauty products and spend $50 in purchases, but did you know that you could earn points that save you money as well?  As a Beauty Club member, you can earn $5 ExtraBucks Rewards for every $50 spent on qualifying beauty products including cosmetics, skincare, haircare/accessories and more! I've been shopping at CVS for years, and racking up my fair share of amazing Beauty Club ExtraBucks Rewards is always a welcomed treat after checkout. From last minute cool new styling brands to beauty staples, when I score a $5 ExtraBucks Reward it comes in handy for my next purchase. Click
here
 to sign up for CVS Beauty Club, you could be saving on your next new beauty buy too!

What's a must have in your beauty bag?  Share your beauty bag staples in the comment section below!
For more on what CVS Beauty Club has to offer for your new year, new you looks, check out CVS.com/beautyclub and get social on Facebook and Twitter.
Comments