There's nothing that can kick off a new work week better than a fresh paint job for mani Monday.  (I mean, if you have to go into the office, you might as well be prepared with a sparkling new manicure to get you through.)  Recently, I've been looking for a simple, yet chic DIY manicure that I can wear from the office to a night out on the town and everywhere in between.  Typically, I like to opt for bright and vibrant colors that instant invoke happiness (however bright yellow nails don't really pair well when you're hosting a black tie gala event.)  So during a recent trip to CVS, I found myself on a mission to find the perfect nude polish (at the perfect price) to create a unique manicure that didn't leave my hands looking like plain jane.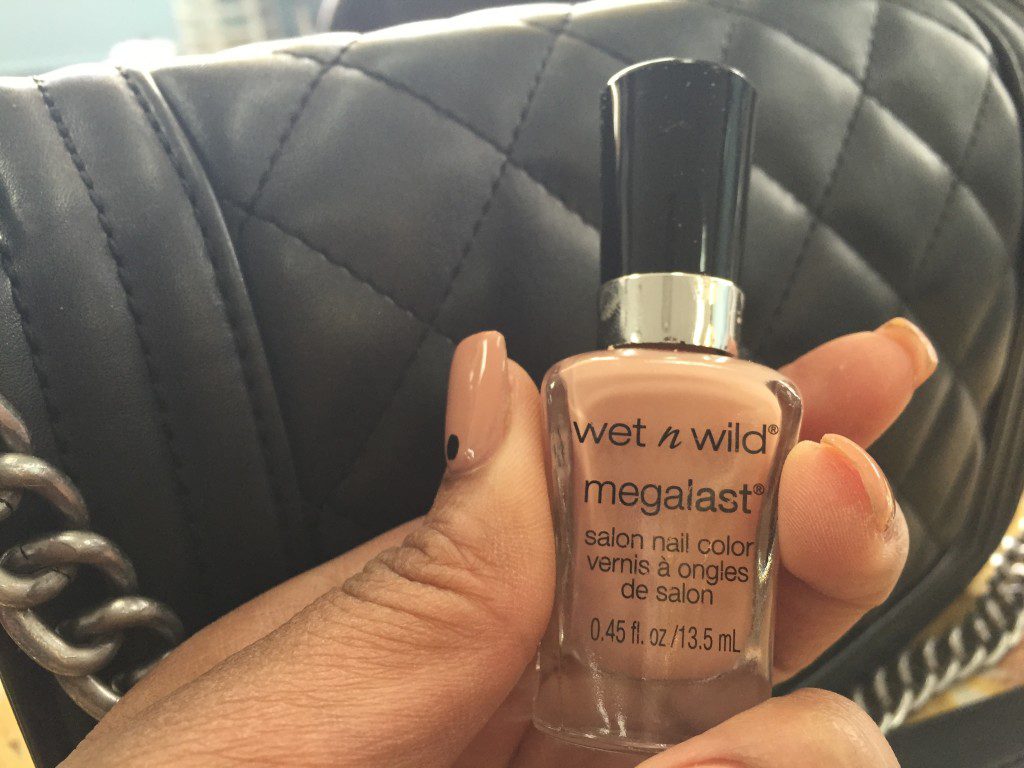 I've been a fan of CVS Beauty Club for all my last minute beauty needs and once again, CVS didn't disappoint.  I found this beautiful warm toned, nude hue by Wet N Wild that was perfect to take for a spin.  The Wet N Wild Megalast Salon Nail Color in 204B matched with a simple and chic mod polka dot takes this simple manicure to a simply chic nail art moment for less than $5.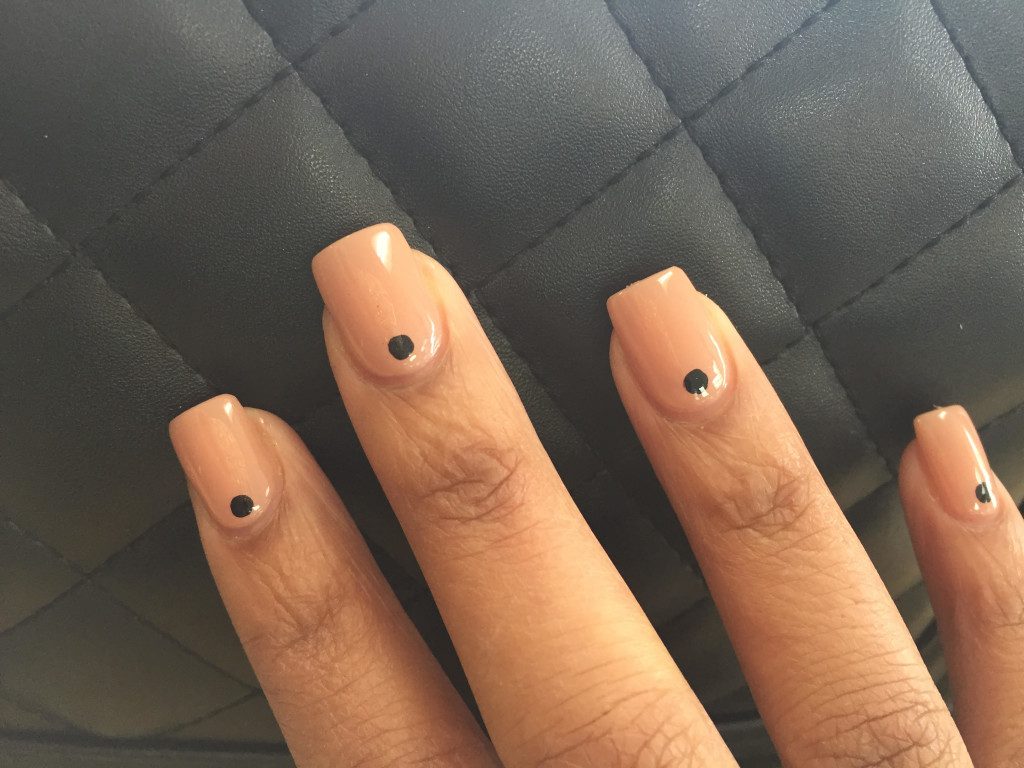 At CVS, it's easy to find the best in beauty products and spend $50 in purchases, but did you know that you could earn points that save you money as well?  As a Beauty Club member, you can earn $5 ExtraBucks Rewards for every $50 spent on qualifying beauty products including cosmetics, skincare, haircare/accessories and more!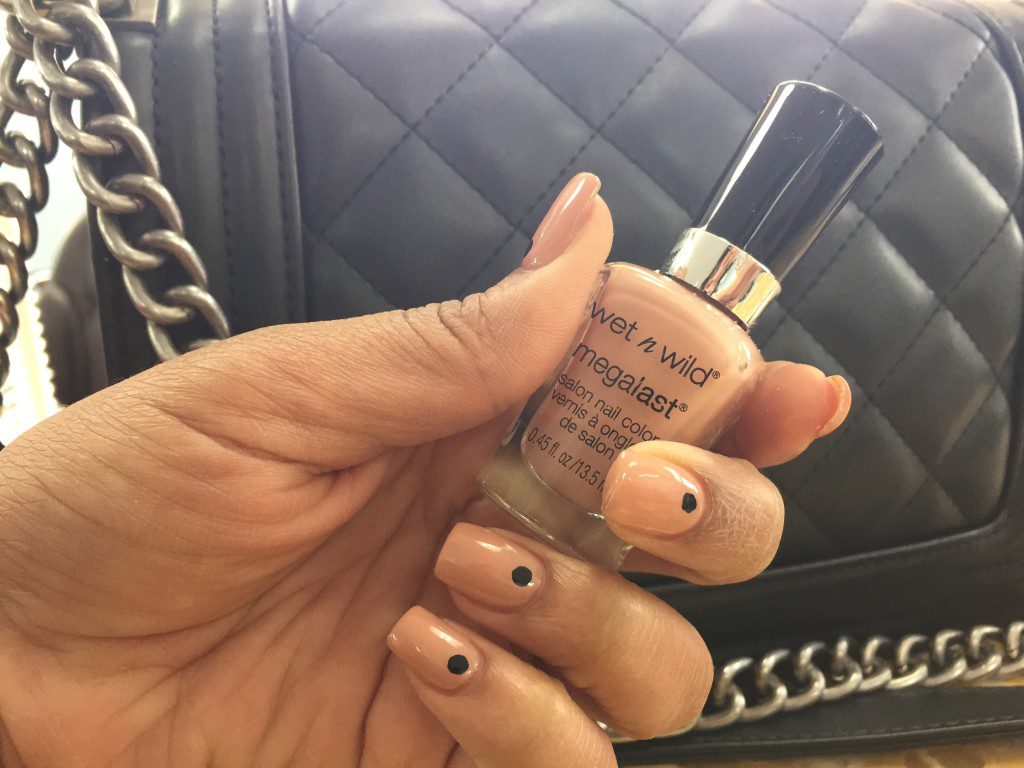 I've been shopping at CVS for years, and racking up my fair share of amazing Beauty Club ExtraBucks Rewards is always a welcomed treat after checkout. From last minute cool new styling brands to beauty staples, when I score a $5 ExtraBucks Reward it comes in handy for my next purchase. Click here to sign up for CVS Beauty Club, you could be saving on your next new beauty buy too!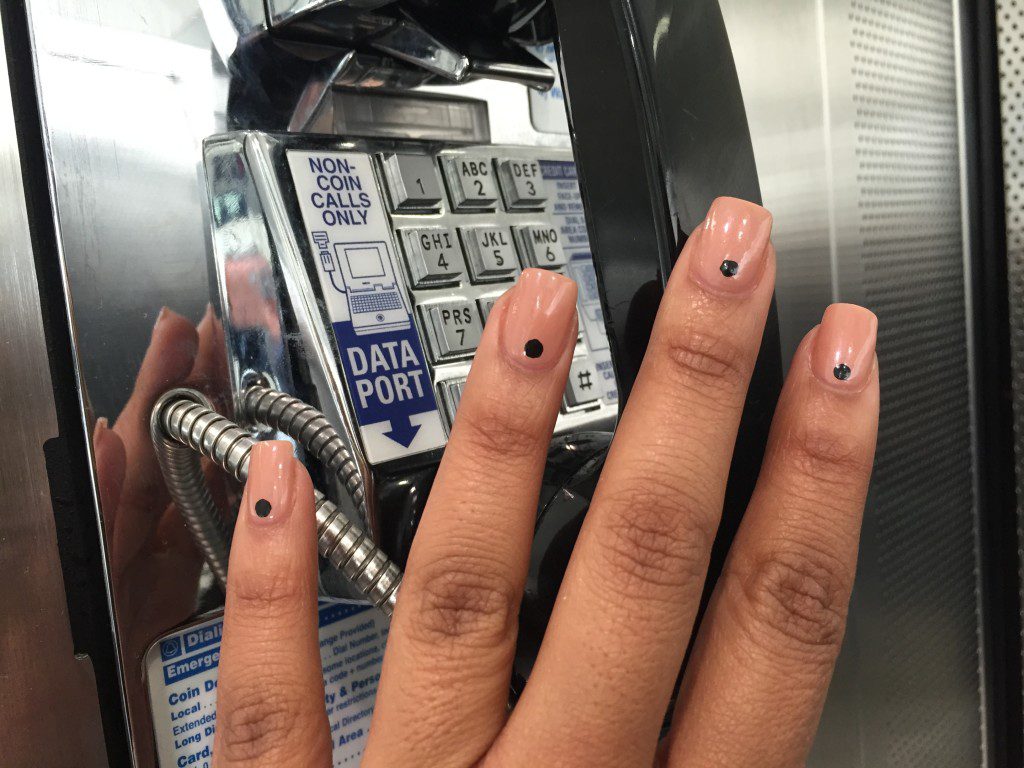 With only a few more weeks left in winter, I'm ready to explore trendy bright hues of Spring on my fingertips.  Maybe I'll go for vibrant greens or fiery reds for my next mani moment – what about you?  What mani Monday colors are you excited to explore next?  Share your must have DIY manicure hues / brands in the comment section below.