I'm one of those people who suck at new year fitness resolutions, I just can't keep it consistent and get it right.  Although I'm not a huge fan of traditional workouts and get bored with workout routines easily, that doesn't mean that I don't enjoy fitness activities such as bike riding, skating and more.  During a biking summit earlier this month, I was introduced to the latest in wearable technology that would change the way I work out forever, discover how Celliant changed the way I feel about fitness below.
Celliant technology in a nutshell is a hybrid of fiber-filled textiles that recycles your body heat into a boost of infrared energy.  Since wearing incorporating Celliant gear into my workout wardrobe, I have significantly noticed a improved circulation and almost elimination of sore muscles and joints.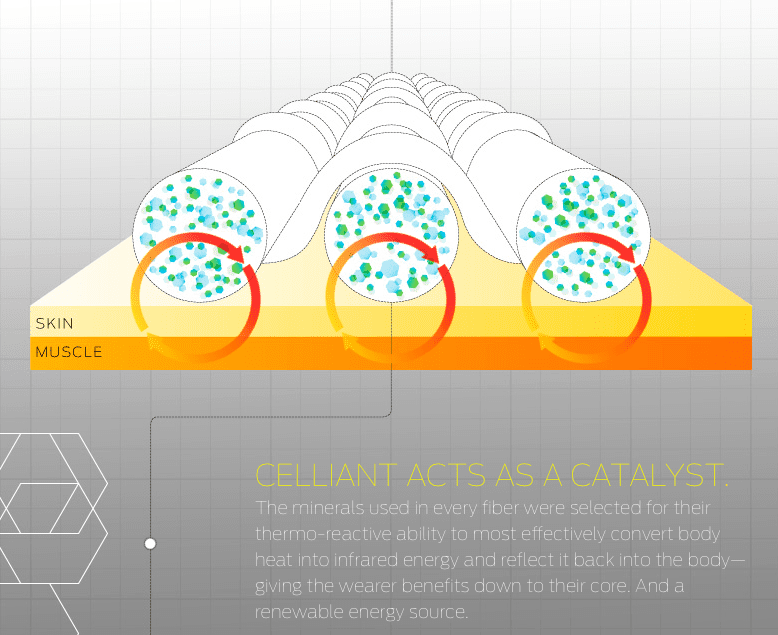 Developed by leading experts in medicine, physics and biology, as well as a dedicated Scientific Advisory Board, Celliant a proprietary fiber that is loaded with a potent mix of thermo-reactive minerals. Powered by our own metabolism, it is more hybrid engine than textile. It recycles and converts radiant body heat into something that gives the body a measurable boost—infrared energy.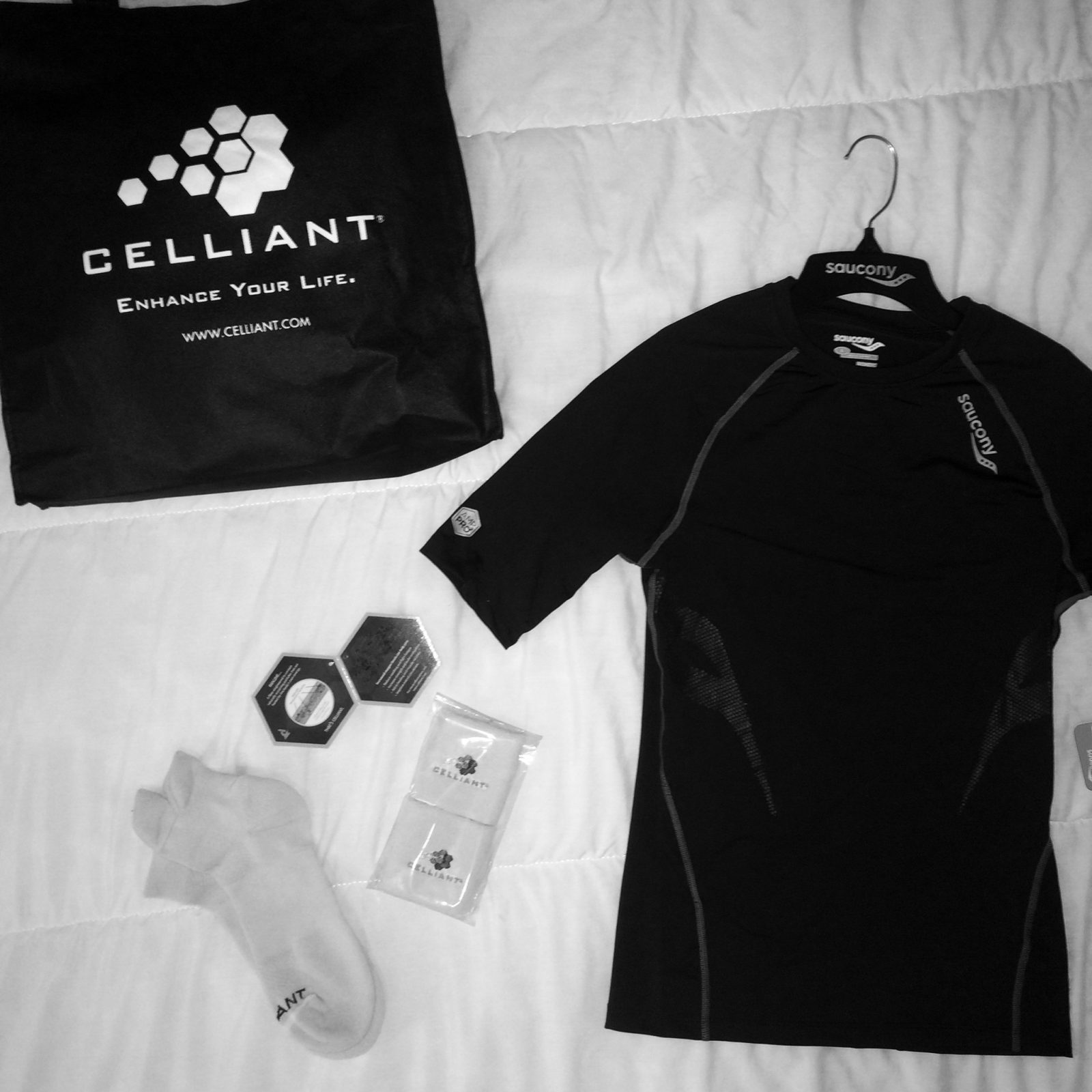 Last week, I decided to put Celliant to the test with a 7-mile walk/run through New York City.  Wearing a Celliant infused compression shirt from Saucony, along with Celliant athletic socks – I was able to explore the city and get a great afternoon workout with energy to spare.  I didn't have a sluggish post-workout hangover and had minimal traces of sore feet whatsoever.  Since Celliant promotes the benefits of improved circulation, cell performance and overall health, it's no surprise that it delivered and gave me a boost of confidence and energy to want to workout more.  And the science & testing behind it makes Celliant the most established and clinically tested infrared textile in the industry.
The beauty of Celliant technology is in the fibers.  Because the deep woven fibers contain the technology, there are no wires, battery packs or worries that Celliant will break down or wash off – Celliant technology performs and lasts the lifetime of the material.  This wearable technology can be found in an assortment of sportswear, accessories and even bedding and is sure to be included in more wearables that you already know and love.
There's a limited variety on complete sports apparel available at this time (I can't wait for Celliant sports bras, hoodies, and yoga pants to become available). You can currently shop an assortment of Celliant infused workout gear from tops, tights, socks, wraps and more at CelliantTX.com and connect with the technology behind the infrared fibers on Twitter, Facebook and Pinterest today.
Comments