How the heck are her Instagram selfies flawless – all the dang time?
I know I can't be the only person that has pondered the wonder that is "flawless selfies" that while scrolling through an Instagram timeline.  By now, we all know that Instagram, Facebook & Twitter is nothing more than our own curated form of reality. Which is probably why you find Madeface, Bitstrips and photos of your friends online that look nothing like your friends online. One of the biggest trends in app development are apps that bring the power of airbrushing & photoshop to your fingers tips. Wondering what top photo editing apps the latest filtered-photos are courtesy of?  Check out which top photo editing apps are changing the faces of online photos everywhere below: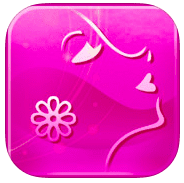 1.  Perfect365 – Perfect365, a free photo editing app that lets people instantly smooth skin, excise zits, highlight eyes and even resize noses before sending their image out on the Internet. (Available for iPhone / Android / Windows)
2. ModiFace Photo Editor – ModiFace Photo Editor features a cosmetics/makeup simulation, as well as skin and facial enhancement effects. Other great features include blemish removal, color contacts, facial/body slimming, and even warping. To finalize your photo, you can add a filter, frame, and text, and instantly share your polished result with your friends and family!  (Available for iPhone)
3.  Pixtr – Pixtr is the get pix fixed quick app. Get professionally edited photos at the touch of a button. No editing skills required. No more pictures gone to waste. In no time at all.  (Available for iPhone / Android / Windows)
4. Visage Lab – The Visage Lab photo editing app applies the touch of a plastic surgeon in an instant.  Remove pimples and wrinkles, outline the eyes and whiten the teeth in seconds, with all operations made automatically! (Available for iPhone / Android (coming soon))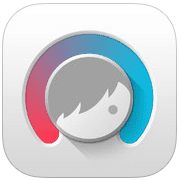 5.  FaceTune – Facetune provides easy, powerful tools previously reserved for the pros, to make every photo look perfect.  (Available for iPhone / Android / Windows)
With all of these photo enhancing apps who would dare post a photo using #nofilter ever again?
Do you have any of these apps in your smartphone arsenal? Which of these apps would you download and use most?
Comments