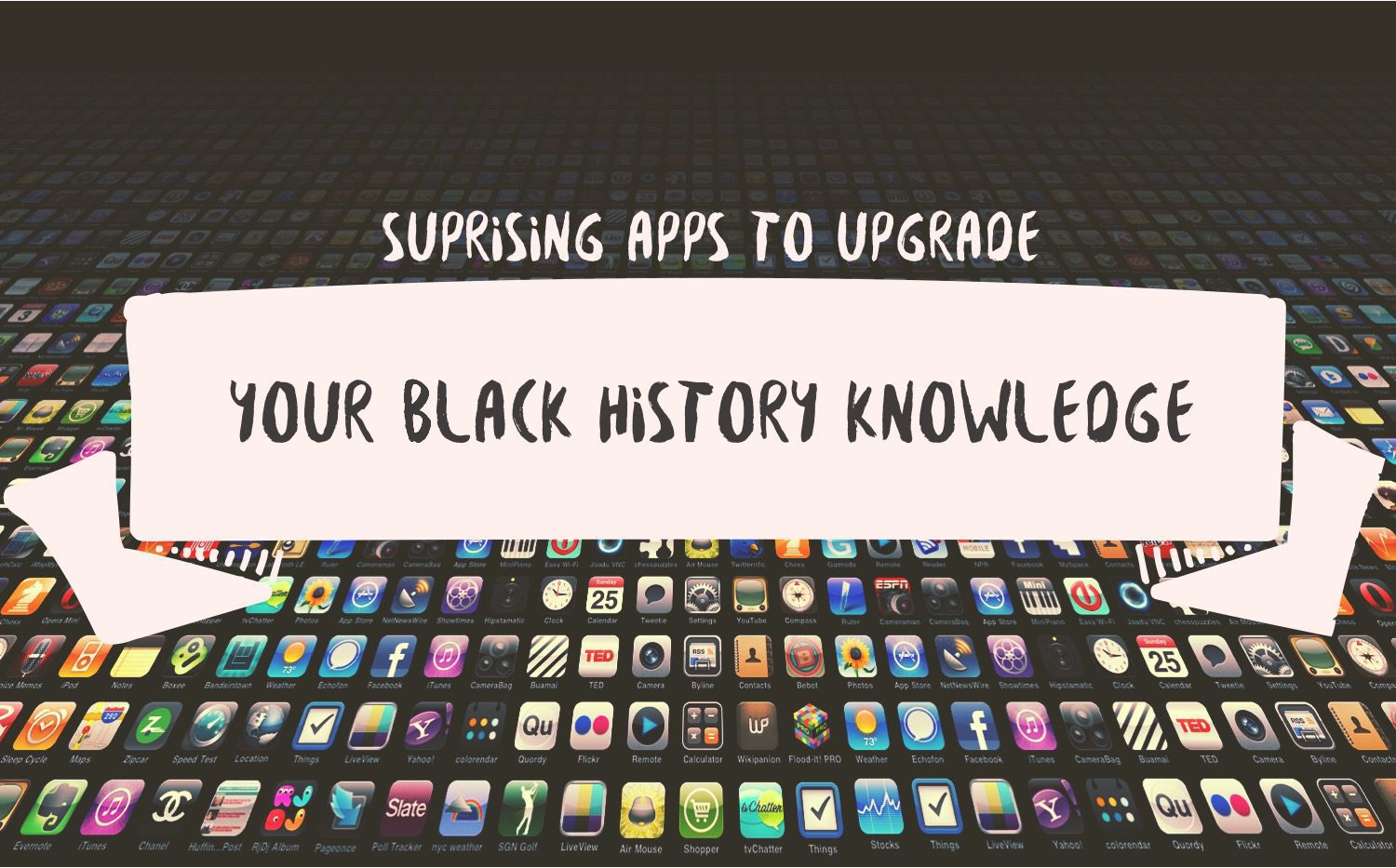 How well do you really know Black History?  Black History Month is so much more than 28 days in February.  In fact, even in 2016 Black History is being made every single day.
If you're looking to learn more about history or discover other African Americans making their mark on the world, check out this list of Black History apps for your smartphone or tablet.
Black Inventors Match Game: Celebrate African American inventors with best friends Myles and Ayesha as you learn who earned patents for everyday items such as the doorknob, the traffic light and lemon squeezer. Then test your IQ with a matching game. (Available for Android and iOS)
Then and Now Series: Black History: The Then and Now Series apps shed light on facts about different cultures. In the Black History edition, you can learn about 100 different people through biographies, images and links to video or music. Print or email the bios to share the knowledge with friends. (Available for iOS)
More Than a Mapp: Explore an interactive map and bring black history close to home—literally. Set your location, and nearby historically significant sites will illuminate on the map. Check out related links, photos and videos. Know of a significant location not shown? Send it in, wait for verification and create your own pinpoint for all to see and learn. (Available for Android and iOS)
Black History Quiz: Test your knowledge of important black figures with multiple-choice questions. If you don't know an answer, learn as you go—you won't be able to move onto the next question until you get it right. (Available for Android and via the Amazon App Store)
The Root: Update your perspective with The Root, an inclusionary news source that features writing by prominent African American writers. In addition to political, social, cultural and racial commentary, tune in to podcasts and view slideshows for an interactive, visual news experience. (Available for Android and iOS)
These are just a few Black History apps that'll teach you a little more about the history that affects us all. Did we miss any history apps that you're using?  Share your favorite Black History apps in the comments below.