Throughout this last year of working from home during the pandemic, I've learned to cope with home-brewed coffee.  Don't get it twisted, on days that I've really needed a caffeinated kick I'd make a commute. But for the most part, it's been the k-coffee life for me at home.  Like many, I've increased my conscious effort to buy black and support women-owned businesses and with Ezra Coffee Company, I'm doing both – while upgrading my morning caffeine routine.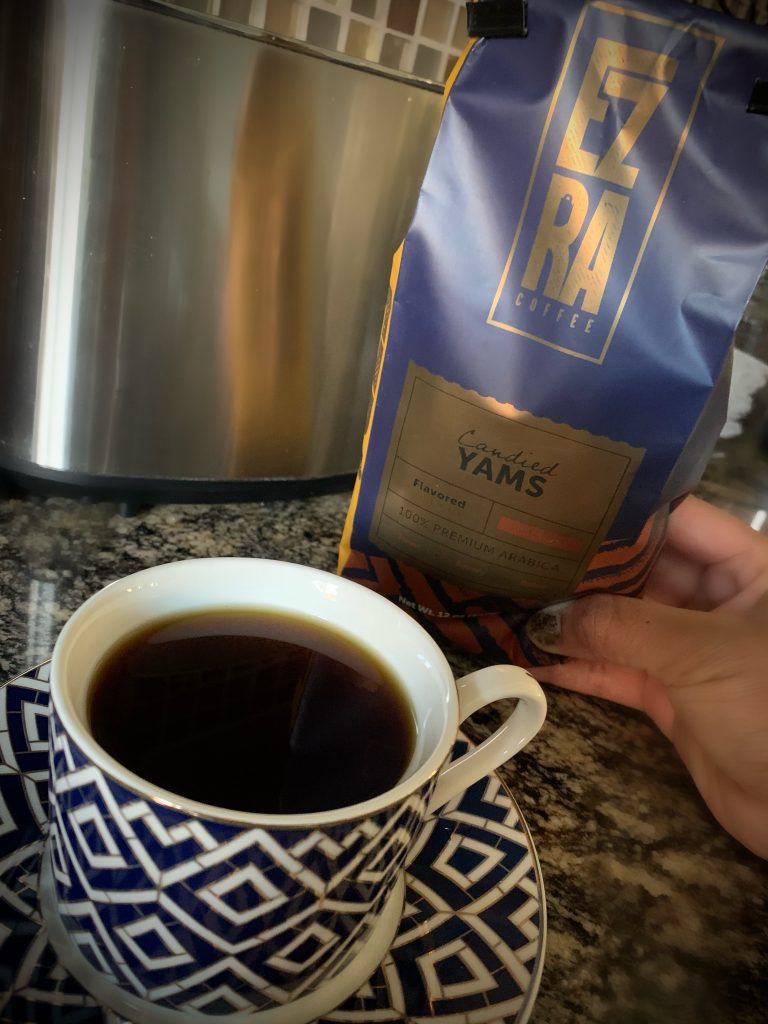 Ezra Coffee Company believes in the importance of education, ethically-sourced beans and service.  Ezra in Hebrew means "he who helps" and strives to be of service to others. Whether it's through the sharing and re-telling of history or advocating on behalf of diverse and marginalized communities, their mission extends beyond coffee and plan to unveil their community initiatives soon.
Ezra Coffee is truly the perfect blend of culture and coffee.  They offer speciality and ethically-sourced coffees infused with rich, bold flavors and rooted in a shared history that unites us all.  Each blend is perfectly crafted to tell our story.  EZRA offers blends created to accentuate palettes and educate coffee lovers with the historical references and experiences that influence each flavor.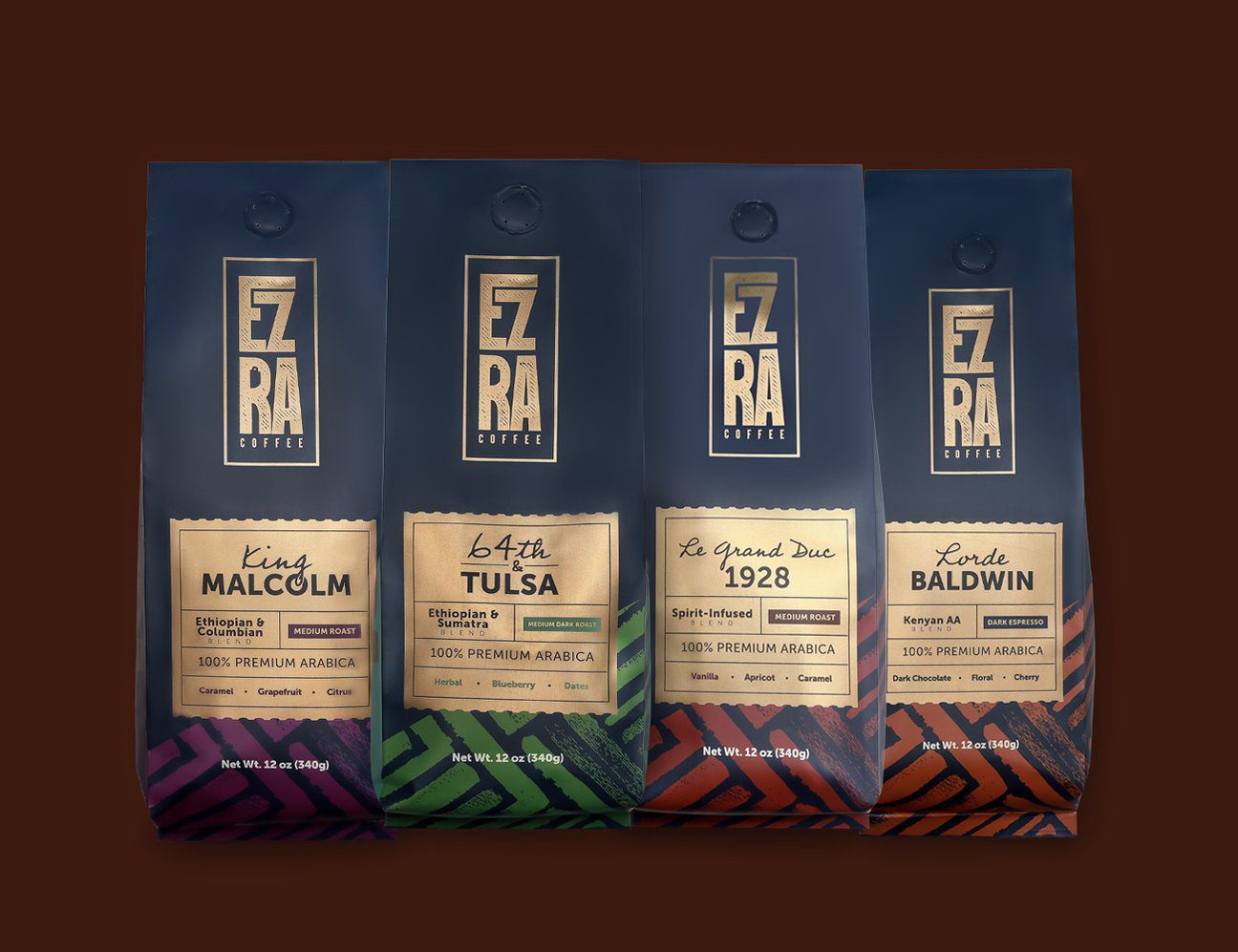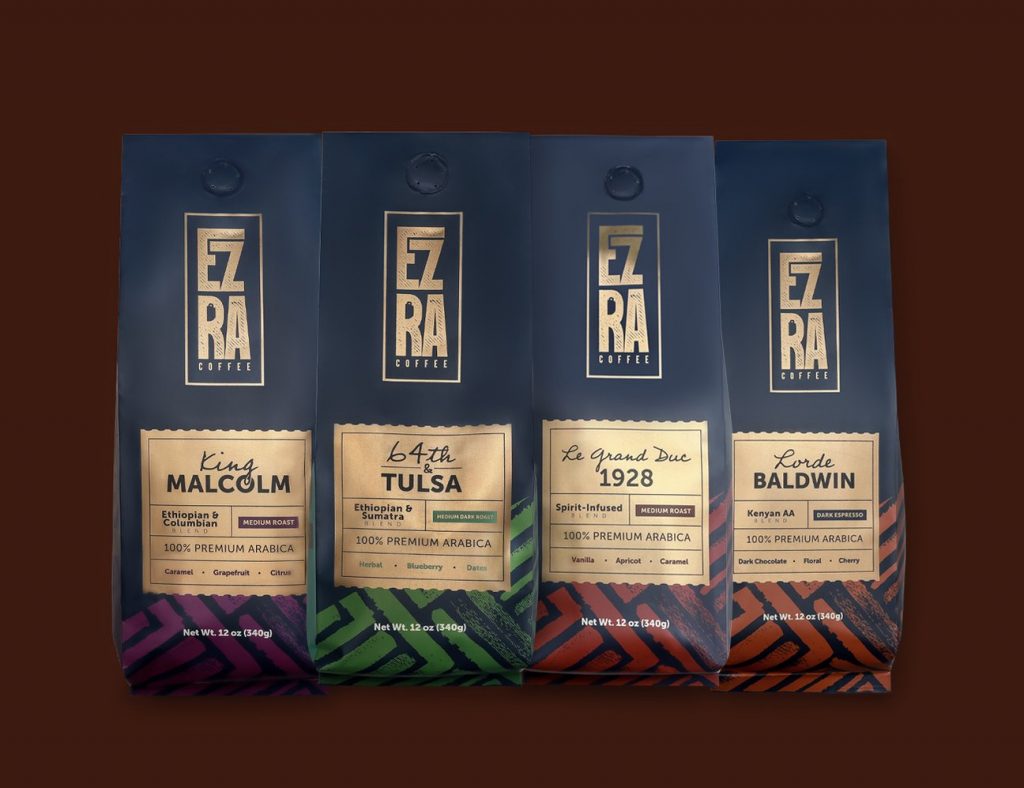 King Malcom is a medium roast influenced by the familiar smoothness reminiscent of Dr. King's oratorical eloquence. It offers a signature house blend with notes of grapefruit, citrus and caramel.
64th & Tulsa is a medium roast honoring the significance of Black Wall Street in the Greenwood District of Tulsa and the Presidential signing of the Civil Rights Act in 1964. It offers a full blend of Ethiopian and Sumatran roasts with herbal notes for a deep, rich taste.
Le Grand Duc 1928 is a cognac-infused blend that pays homage to Eugene Bullard, the first black combat pilot and owner of Le Grand Duc in Paris. Its rich flavor and oak aroma primes your senses making it the perfect slow-sipping brew.
Lorde Baldwin is a dark espresso honoring the literary prowess of Audre Lorde and James Baldwin. With expressive notes of dark chocolate, cherry and herbs, this Kenyan blend is bold, powerful and the perfect start to any day.
Toasted Southern Pecan is a rich light roast infused with buttery nut flavors. Inspired by enslaved horticulturist, Antoine of St. James Parrish, Louisiana – this blend honors his achievements by blending Mexican coffee with natural pecan flavors for a forestry aroma and taste.
Candided Yams is a cultural celebration in a cup.  Honoring ancestors from West Africa to Tuskegee, Alabama who transformed humble ingredients into staple traditions, this seasonal blend of light roast coffee infuses the sweet taste of this southern tradition in a creamy, comforting brew.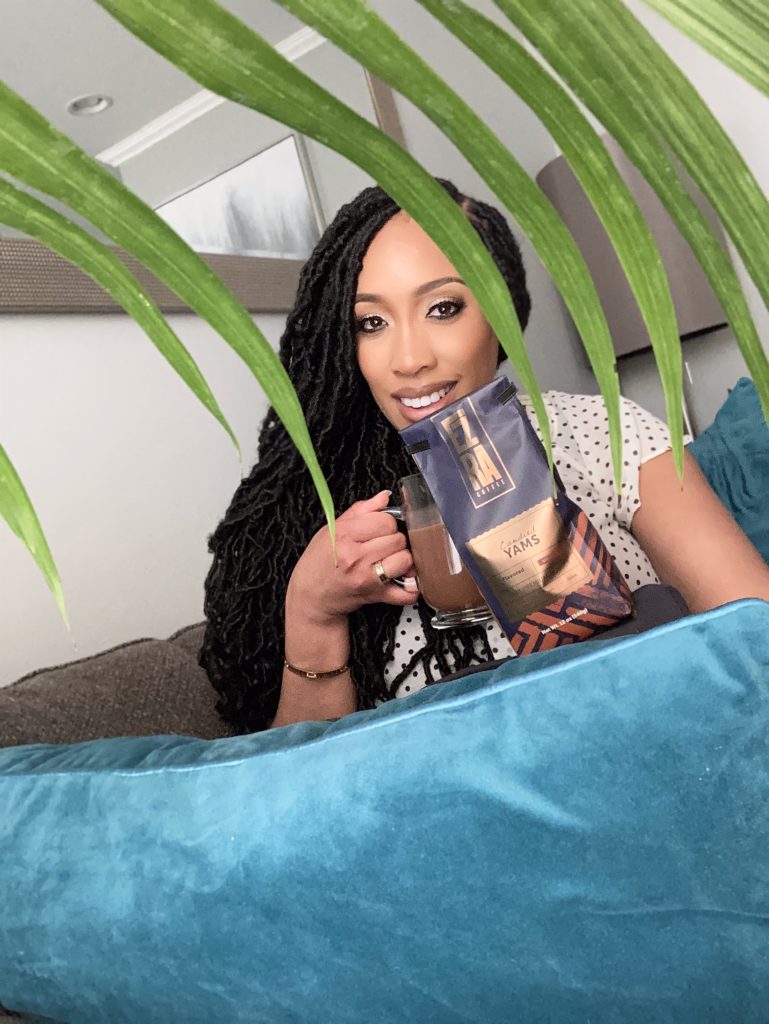 If you're looking to upgrade your morning coffee experience while educating yourself on our history and supporting an amazing black business, grab your next roast today at EzraCoffeeCo.com.