Thank you to BING for sponsoring my writing today. To learn more about BING Shopping Rewards, click here. I was selected for this sponsorship by the Clever Girls Collective, which endorses Blog With Integrity, as I do.
With my summer shopping spree nearly complete, I am in the last stretch of buying pieces to complete my looks…(also known as the final accessory run…)  As you may know I am a fan of THE ACCESSORY.  A well tailored belt, structured necklace or cool vintage shades can take any outfit from blah to fabulous!  I'm always finding unique accessories that have made for interesting conversation pieces, usually from street vendors or boutiques.  Some of my favorite accessories that I own aren't from street vendors or boutiques.  Check out my necklace (Found at Loehmann's) and ring compliments of Darrell Roach Designs (Did you know his pieces have been worn by Beyonce, Eva Pigford and more?) and even this knuckle ring (found at Forever 21.) ….see a gold theme here? LOL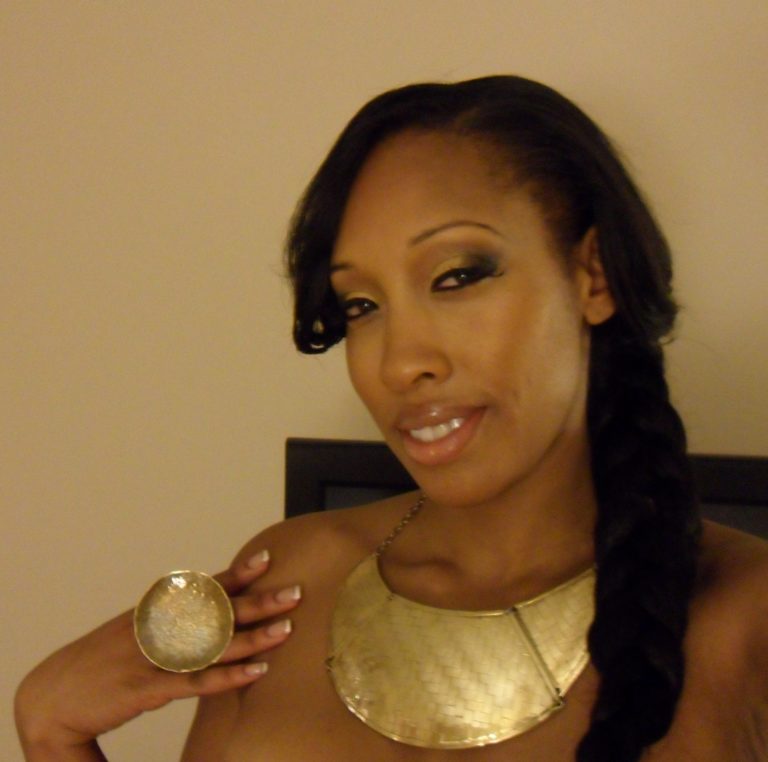 (ring: Darrell Roach Designs necklace: Loehmann's)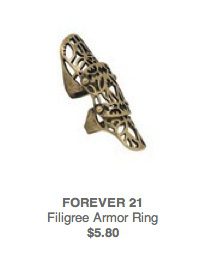 (ring: Forever 21 – I got it in gold AND silver)
Yesterday,  I was online searching for the elusive accessory of the summer – Sunglasses.  I took to BING to see if they could lead me to the perfect pair of shades. (SIDE NOTE: OMG – Could you imagine, how difficult it would be to start this search without the internet?) You could imagine my surprise to find on the shopping homepage of BING a complete article on how to find the perfect shades for your face shape.  According to the article, it narrowed my search to include oversized round sunglasses and EUREKA! I knew exactly what I was looking for…

Thanks to BING…Guess what I found online at Karmaloop.com?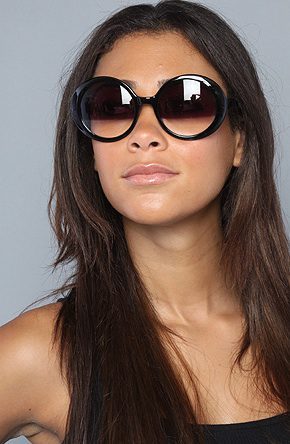 Quay Eyewear
Now if you could only find a way to shop GUILT-FREE…. BING!
Shopping on a Search Engine's Dime – About the Bing Rewards Preview Program
Remember those old cartoons that depicted a character facing a dilemma with an angel on one shoulder and the devil on the other? If you enjoy shopping, here's how the dialogue goes for you: One tells us to spend less, save more; the other beckons us with promises of sales and free shipping. Of course, if you had a gift card to your favorite retailer, you could shut both voices up and shop guilt free, right?
The Bing Rewards Preview program gives you shopping free will by allowing you to earn credits for searching and exploring various features of Bing. Once credits begin to add up, you can go ahead and redeem them toward gift cards, buy merchandise, even give to charity.
There are two easy ways to start earning and tracking your credits:
Go the Bing Bar route. Just install the Bing Bar toolbar onto your browser and register, and you can watch the Rewards credit counter climb.
Head to Bing.com on the Web. Just complete the registration form and track your progress by checking the Rewards credit counter located on the top right of the Bing.com header.
And, upon signing up, you'll automatically start with 250 credits.
Once you've accumulated a fair number of credits (to give you an idea, 1338 credits can get you a $10 Starbucks gift card!), head to the Redemption Center and start shopping. Beyond getting your caffeine fix, you can fuel your makeup obsession with a Sephora giftcard, and not feel bad about splurging on that pricey mascara you've been wanting. Or, you may choose to buy just about anything you want by choosing an Amazon.com giftcard. You can also cash in your credits for specific products like the Scrabble board game, a DVD player, and more.
Learn how to hit the virtual shopping aisles at http://www.bing.com/rewards/signup.