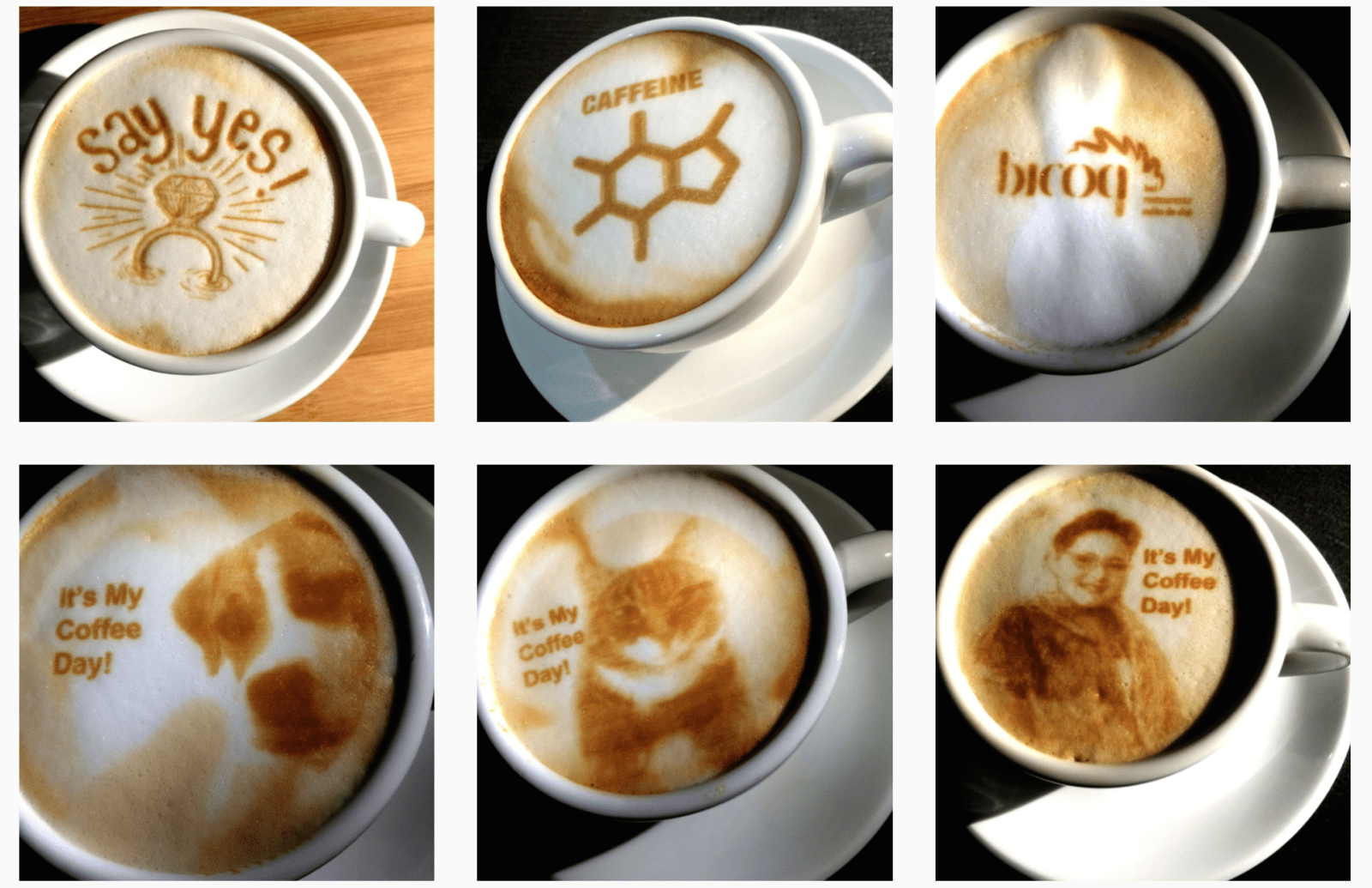 Latte art is a method of preparing foam-topped coffee with embellished drawings/illustrations in the top layer of foam.  It's widely popular and creates an additional sensory experience for caffeine lovers worldwide.  However, there's one CES 2016 company that wants to take latte art to a whole new level of personalization with the new Ripper Maker app.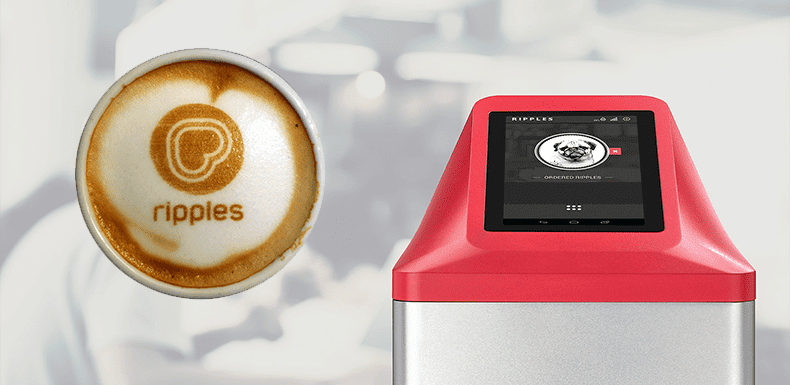 Steam CC, the innovative IoT company behind the Ripple Maker, a revolutionary new device that produces ANY image or message (known as a Ripple) onto a foam-topped coffee, has unveiled the Coffee Ripples App which pairs with the device to allow the "end-drinker" to create anything they can imagine onto a cappuccino or latte.
The Ripple Maker has been wowing coffee lovers in NYC with its ability to produce high-res Ripples onto lattes, cappuccinos, or any foam-topped drink in a matter of seconds. Now the Coffee Ripples App empowers anyone with a smartphone to turn ordinary beverages into extraordinary experiences by creating inspiring Ripples from any image, photo or message they choose or create.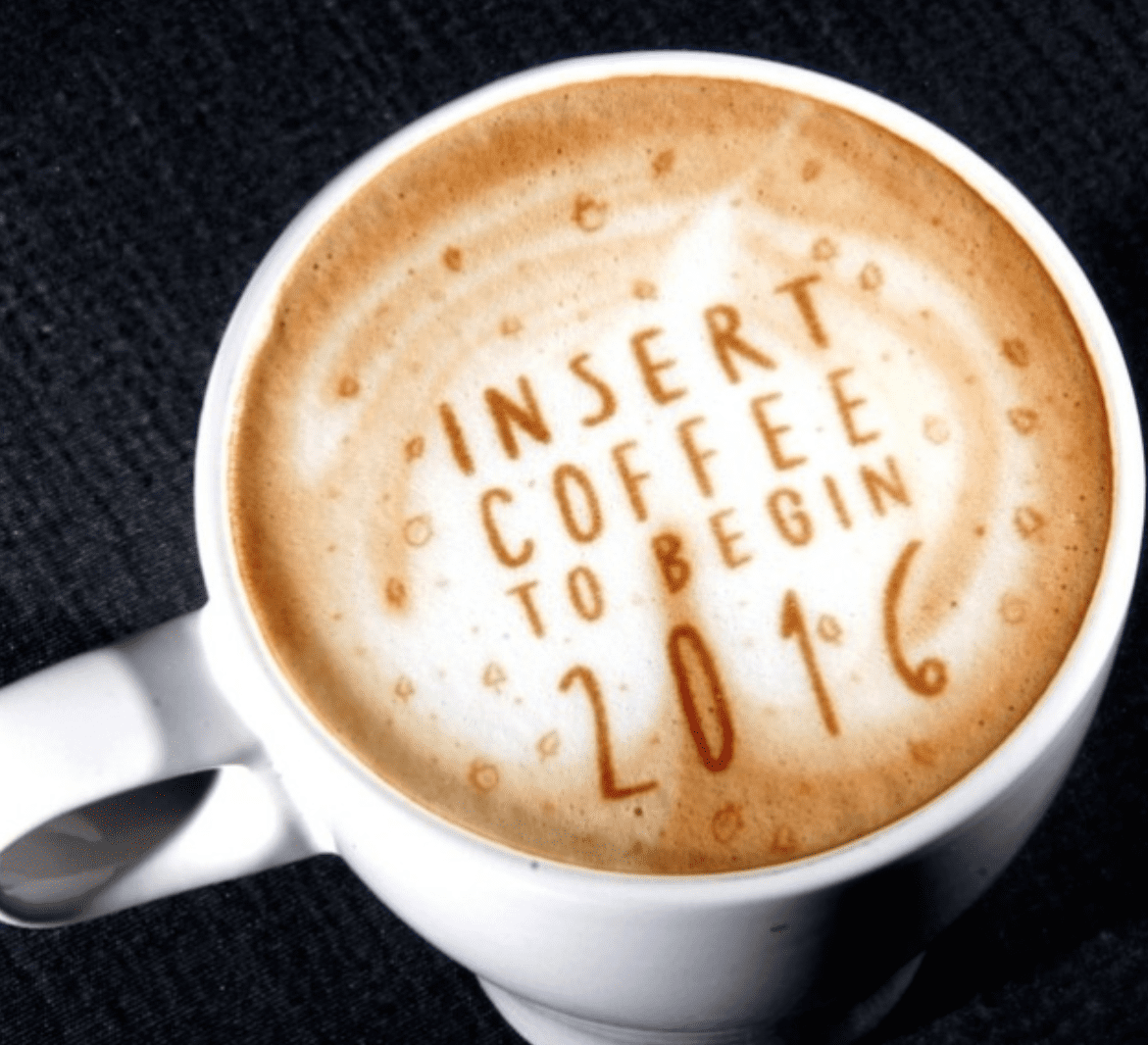 The Coffee Ripples App makes creating and sending a personal image as simple as creating a social media post. The app functionality allows the user to choose an existing image from Ripples' extensive content library, or to submit an image from their camera roll which will be transformed into foam art at the venue. Users can edit, scale, filter and even add text to the image before they send.
This latte art gadget and app will change the way we enjoy our personalized coffee, but don't expect to  find it at retailers for the average joe anytime soon.  The Ripple Maker is only available to commercial coffee shops, restaurants or hospitality suites for $999 with service plans starting at $85 per month. For more information, or to purchase, visit www.coffeeripples.com.
Looking for more breaking news and gadgets, gizmos and more found at CES 2016?  Visit DivasandDorks.com all week long and even connect with us on Twitter, Facebook, YouTube and more today!  You don't want to miss the action from the largest tech trade show in the world – it's CES 2016!
Comments