Rihanna's new single "Diamonds" has her most loyal stans anticipating the release of her seventh album, Unapologetic, due out on November 19. The disc also has another pricier limited edition set outside of the standard or deluxe versions.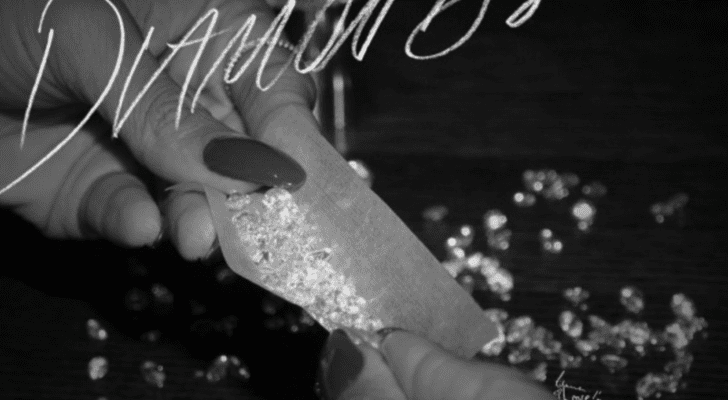 Rihanna is offering a "Diamonds Executive Platinum Box" that will be released on December 11. It will run at a price of $250. What you'll receive for the big purchase is plenty of collectible items—including a T-shirt, seven art-print lithographs, and a vinyl record with remixes of "Diamonds."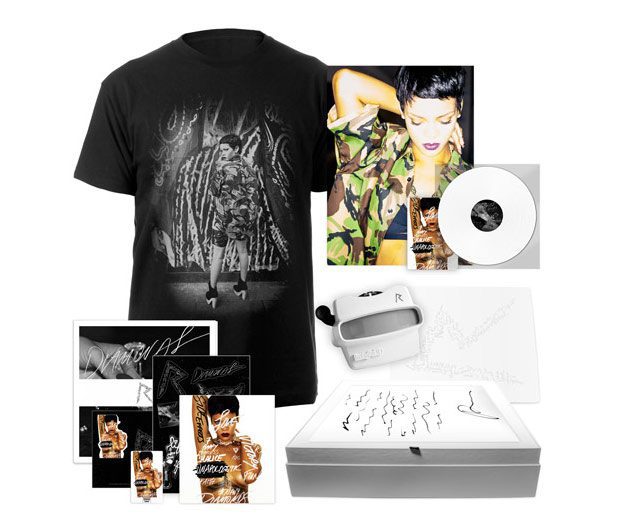 A Rihanna Unapologetic 2GB Credit Card style USB Flash Memory Drive with plentiful room for high-definition photos, graphic-intensive documents, videos, spreadsheets, presentations, term papers and music that can be stored and retrieved in a flash.
A unisex shirt featuring a stunning Michael Muller photo of Rihanna taken during her Unapologetic album photo shoots spanning several weeks. Printed on a black 100% soft cotton shirt.
7 Art print 12 x15 lithographs featuring Michael Muller photography, a Magnus Voll Mathiassen illustration and exclusive never-before released Rihanna Unapologeticimages, bound together with her iconic handwritten R logo band.
3 Device Adhesives featuring Rihanna's Unapologeticcover, logo and image, compatible with iPhone, Blackberry and all other smart phone devices.
7 Laptop stickers featuring artwork by Mario Hugo,Unapologetic album and "Diamonds" single artwork, and other Rihanna surprises.
11×17 Rihanna handwritten personal note to her Navy
A collectible colored vinyl featuring Diamonds Remixes.
A Rihanna 3D experience available exclusively in this boxset. Collect this exclusive custom-made white View-Master with silver detail including a collectible vintage reel of never-before-released 3D images depicting Rihanna's iconic style transformation.
A 40-page custom Rihanna Notebook with handwritten notes and lyrics.
Unapologetic Deluxe CD version with a 28-page photo and art booklet featuring Michael Muller and Melissa T. Forde photography and a 20 minute DVD featuring never-before-released footage, a First Look from Rihanna's sold-out Loud Tour performance Live from London's O2 arena.
Exclusive Fan Mosaic poster featuring members of Rihanna's Navy and a breathtaking Unapologetic image
That's a lot of stuff, $250 worth of stuff? Maybe not, but I'm sure there are plenty of Navy-members just waiting to get their hands on this exclusive set.  Will you be one of them?