With the 2012 Olympics nearly upon us, we scoped out the latest gadgets going for the gold in the most unusual ways.  From headphones to cellphones and everything in between, these fashionable tech toys know how to bring the bling…
1.  Nokia C3-01 Type Gold Edition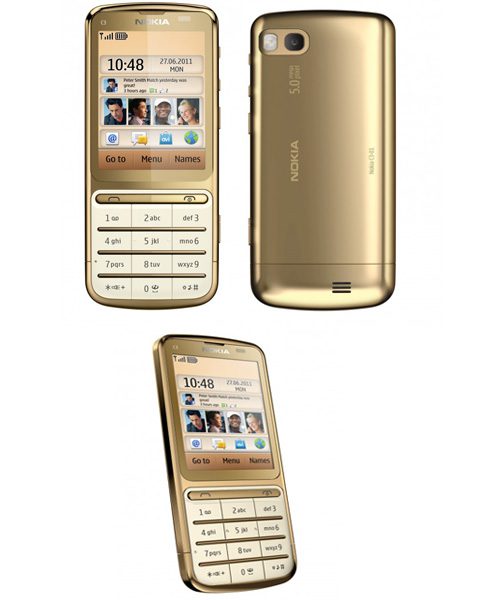 This gold  Nokia C3-01 Touch and Type Gold Edition comes plated with 18ct yellow gold and matching theme and boasts fashion and tech completeness with quad-band radio, HSDPA data speeds, Wi-fi, Bluetooth, 1GHz processor, 2.4-inch QCGA touch display, built-in 5MP camera with flash, microSD card slot, 32GB storage capacity, Nokia applications, access to Ovi Store and more. (Sorry Americans, this phone is only available exclusively for Middle East and Eastern European stores.)
2.  Gold Beats…24ct Beats by Dre Headphones

Crystal Rocked has produced the worlds first 24ct Gold plated Dr Dre Beats Studio headphones called the "COLLECTOR SERIES". After 6 months of development Crystal Rocked has now produced a limited edition range of only 50 pieces of the 24ct Gold plated headphones with 10 pieces reserved exclusively for Harrods Department store, London (through Micro Anvika).
3.  Golden Nugget…Apple iPod Shuffle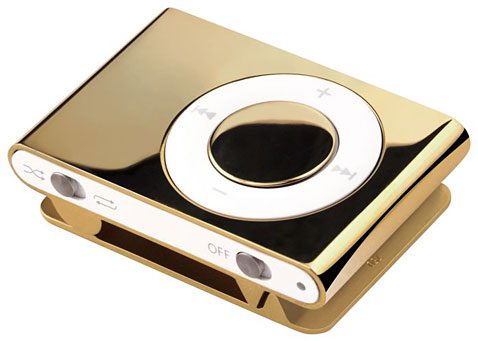 German Company Xexoo is offering the iPod Shuffle that has been made of real 18 carat gold. That's gonna cost you bit more than your standard shuffle as the price tag reads 14,000 EUR (appx. US $19,310). You want diamonds. Don't worry as an upgrade with diamonds will be available soon. The moment you encounter any problem with your golden iPod shuffle, let the company's 24/7 service know and they will replace it as soon as possible. The device is shipped to you in a beautiful wooden box in Piano style.
4.  The golden goose…Apple iPad 2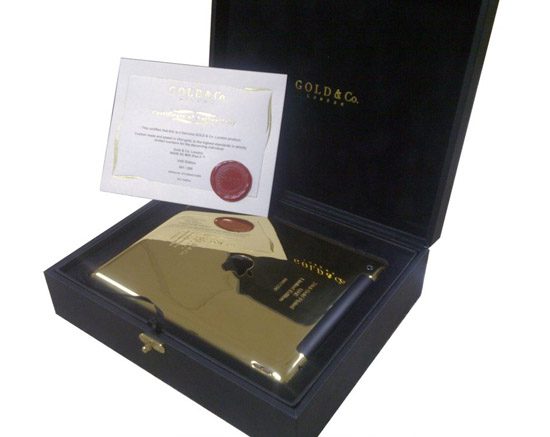 Gold & Co. is known for its gold-plated gadgets in the fashion-forward/money to burn circles. The London-based company is also well-known for accessorizing the must-have tablet of 2011 in 24ct gold.  Find out more and how much it'll cost you here.
If you had unlimited funds and wanted to bling out your tech supply, would you?  How much is too much for customizing your prized gadgets?