As soon as sizzling photos of Zoe Saldana hit the net, the fashion world went buzzing about her modified Balmain dress.  The golden embellished dress worn to the Miami premiere of he new action film – Colombiana had photographers mesmerized, but left the fashion world at odds debating if her modification was better than the original.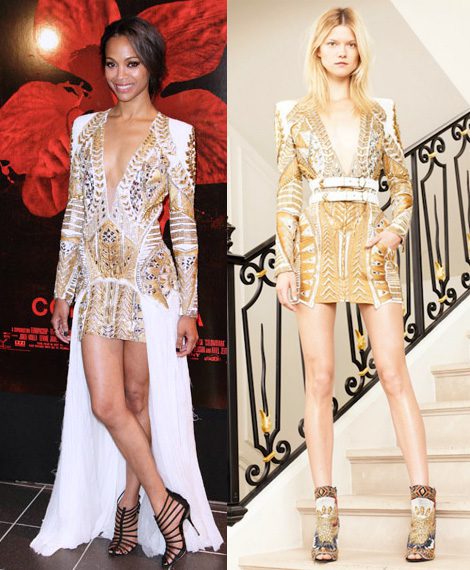 We definitely have our opinion, and that is the original was a complete knock-out (sorry Zoe).  But the hidden jewel behind all the debate is in fact the focus of today's Wild Shoe Wednesday…The Balmain Resort embellished booties.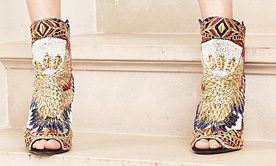 The Balmain embellished peeptoe boots made their way abroad via the 2012 resort collection.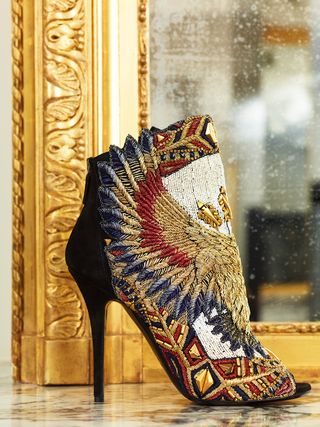 The tribal influences of this shoe coupled with the unique details and golden embellishments makes this shoe a total show-stopper regardless of wearing a matching Balmain dress or a potato sack.
I NEED THESE SHOES….. 🙂
Describe how you would rock these fabulous Balmain shoes – With a classic dress?  Skinny jeans?