Universal Pictures announced the launch of a first-of-its-kind experience integrated within the Facebook® platform in support of the studio's upcoming action-comedy Tower Heist, starring Ben Stiller and Eddie Murphy.  Mirroring the story of the film's characters who seek revenge on the Wall Street swindler who stiffed them, "Heist It Back" invites users to get their own piece of a fortune worth one million credits by hunting for "Heist" buttons hidden on Facebook pages and within advertising on Facebook.  Tower Heist arrives in theaters on November 4, 2011.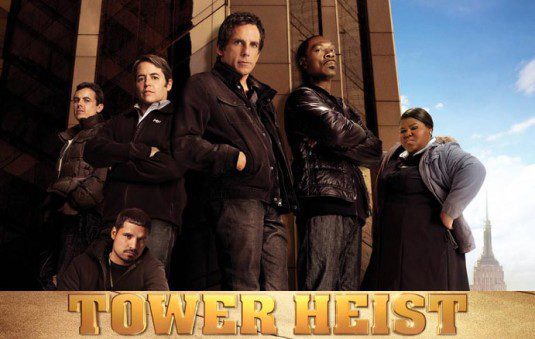 The "Heist It Back" application rewards fans with Facebook Credits every time they click a "Heist" button, get their friends to join the heist, or share a story of how they got their own brand of payback.  Facebook Credits may be used to acquire virtual goods, such as movies, game play or other items, in applications across Facebook.  Interactive agency The Branding Farm and digital goods incentive technology company Ifeelgoods worked closely with Universal to conceive and execute the promotion, which is supported by online, on-air and in-theater messaging tied to the Tower Heist trailer and television spots.
Ready to grab your piece of the Heist?  Click Here.