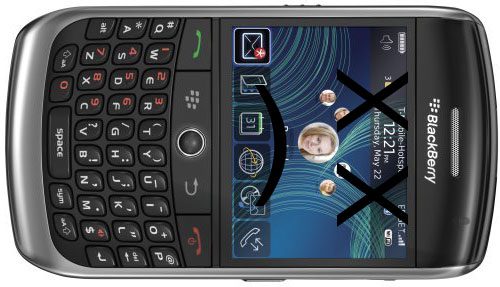 Many RIM Blackberry users worldwide have been affected by the RIM outage coming up on almost four days (to be exact). RIM BlackBerry email service, which manages the email system for millions of customers around the world, suffered a failure in Europe four days ago, which eventually caused a significant email backlog. That action led to a mail slow down and disruption of service in other parts of the world, including the U.S., starting Wednesday.  This morning, RIM founder and co-CEO Mike Lazaridis finally stepped forward to offer his apologies for the service disruptions.
"It's been my goal," said Lazaridis on a YouTube video, "to provide reliable real-time communications around the world. We did not deliver on that goal this week. Not even close."  When hinting at a time in which the issue would be fixed, Lazaridis says "It's too soon to say this issue is fully resolved."
Personally, I feel bad for many Blackberry users.  Especially since Blackberry has been steadily losing market share to Android phones and Apple and, despite a number of new handset releases, is no longer seen as a smartphone leader.  With the latest unresolved developments, it's only a matter of time until Blackberry users will begin an exodus towards Apple & Android devices.
Is your Blackberry is dead?
Will you be making the switch to Apple or Android?  
If you could tell Blackberry anything right now, what would you say?
Let us know!