The Consumer Electronics Show is here in it's full glory from Las Vegas and the featured reveals this week will definitely be on everyone's MUST HAVE list tomorrow.  CES is the largest trade show of the year, and this year it's building up to be the biggest show on record with nearly 200,000 attendees in addition to thousands of companies featured throughout the show.
Companies large and small show off all sorts of new technology, gadgets and gizmos all week long at CES, and some of the most amazing products can typically be found from small startups that most people have never even heard of. While CES is an open playground for technology discovery there are always three huge consumer electronics brands that host the most anticipated events each and every year. Check out a few of our favorite top trending tech reveals from the top CES 2018 brand below!
LG Rollable OLED TV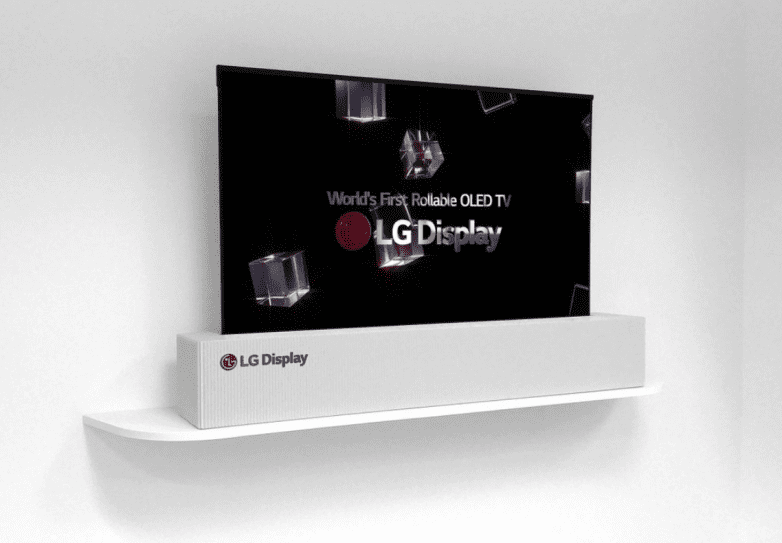 LG arguably surpassed its biggest rival Samsung in 2017 in terms of TV picture quality, which is no small feat considering how impressive Samsung's TVs have always been. But LG's 2017 OLED TV lineup was just too good. Now, imagine those big, beautiful displays could roll up into a piece of furniture or up into the ceiling when you're not using them! That's the direction we're headed thanks the progress that has been made with flexible OLED display panels, and LG debuted an OLED TV at CES 2018 that can be rolled up like a piece of paper. We need one. Now.
Samsung Notebook 9 Pen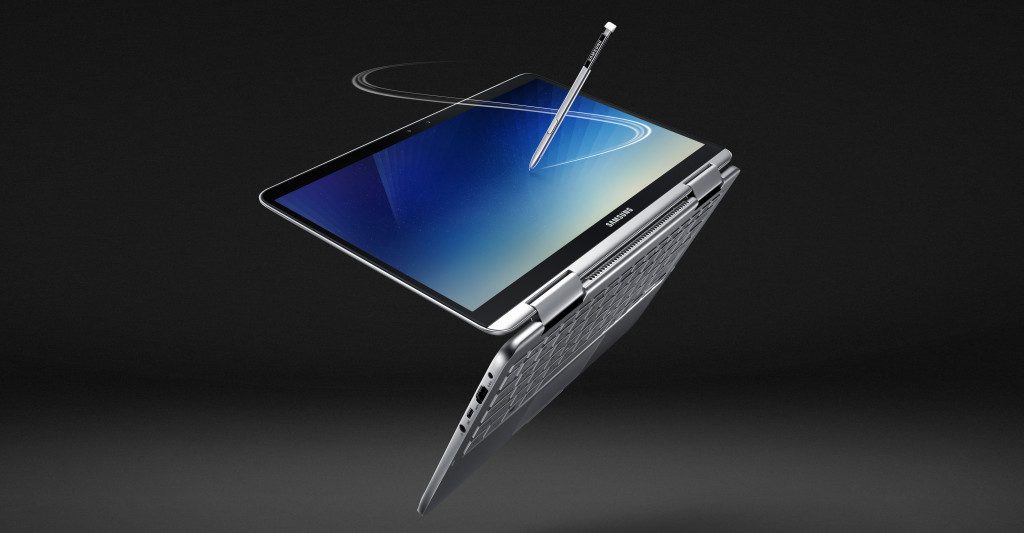 The new Samsung Notebook 9 Pen is one of the most stylish new models we've seen at debut at the show. The housing is made out of a new material that Samsung calls Metal 12, which is says is a magnesium alloy that the company says is "incredibly light, yet unbelievably strong." It's essentially a mix between a Samsung convertible laptop and a Galaxy note device, offering specs like an 8th-generation Intel Core i7 chipset with 16GB of DDR4 RAM and a 512GB SSD, along with all the stylus features that make Galaxy Note devices great.
Samsung Q9S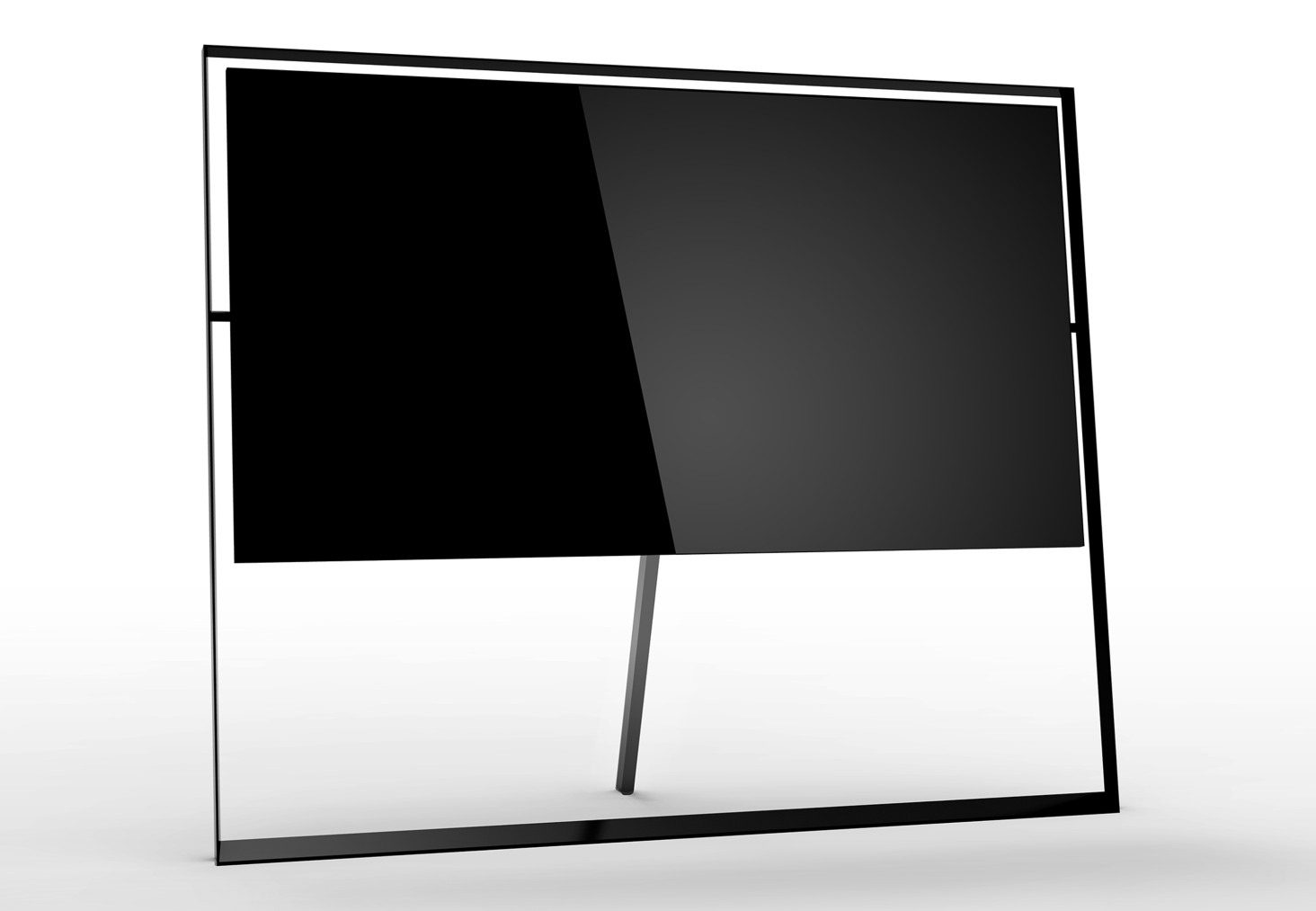 Because 4k Tvs are so yesterday, Samsung has upped the ante with a television experience unlike anything ever seen.  The new Samsung Q9S is an 85-inch 8K television with a gorgeous Samsung screen and all the bells and whistles you can imagine. There's one feature in particular that stands out, though. Since there's pretty much no 8K content at all, the Q9S uses artificial intelligence to upscale lower-resolution content to 8K. Who wouldn't want an upgraded viewing experience like this?
The Wall by Samsung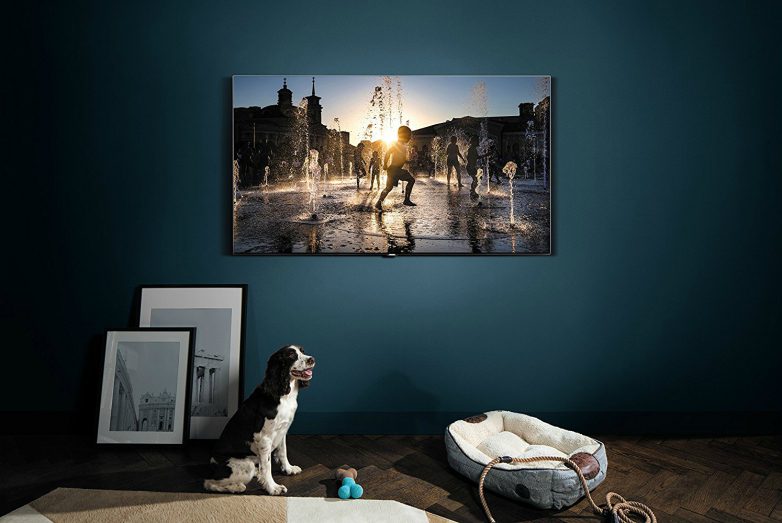 If wall mounted tvs are more your style, how about this new gadget, appropriately named – The Wall.  No seriously, during its press conference at CES 2018, Samsung debuted an exciting new TV it calls "The Wall." Following up last year's "The Frame" TV that is designed to look like a piece of art when it's not in use, The Wall consists of multiple modular MicroLED displays. The screens have no bezels, so they combine to form a single massive 8K television that measures 146-inches diagonally. If you have enough wall space in your home and dollars in your bank account, it could be the flat screen television you've been waiting for.
CES Media Days featured two days of product announcements from companies both large and small. Kicking off a week filled with innovation, 29 companies hosted preshow press conferences, with product announcements including:
Bosch – "Simply. Connected." portfolio, which highlights the use of smart city technology to revolutionize urban mobility, air quality, energy efficiency and security
BrainCo – First affordable, non-intrusive, AI powered prosthetic hand
Byton – Electric, self-driving, connected concept car expected to launch in late 2019
Continental – Unveiled its long-term goal for seamless mobility and vision zero, Continental's goal of eliminating all traffic fatalities on roads
Dynamic – Announced the world's first network-certified smart credit card technology
Faurecia – Voice-activated cockpit of the future with Amazon Alexa
HDMI – HDMI 2.1 Specification – the most recent update of HDMI standards and specification, supporting a higher range of A/V resolutions and bandwidth speeds
Hisense – H10E 4K Smart ULED™ TV, and H9E Plus 4K Smart ULED™ TV
Hyundai – New, technological flagship fuel cell electric vehicle called Nexo with advanced driver assist capabilities
Interaxon – Partnering with Safilo to combine fashionable eyewear with Muse's brain-sensing technology
Kia – Niro EV Concept, a fully electric compact SUV which can run 238 miles on a single charge with a 30 minute fast charge
LG –  Showcased its product integration of LG ThinQ AI – artificial intelligence products that can learn from consumers
MobileHelp – Emergency response system for the Samsung Gear S3
Monster – Monster Talk voice-activation technology, to be included in the Superstar Bluetooth speakers, Elements headphones and Clarity Bluetooth headphones
Neutrogena – NeutrogenaSkin360 attaches to smartphone and uses sensors to create a personalized skincare plan
Nucalm – Patented relaxation technology, which combines a topical cream, microcurrent stimulation via the NuCalm visor, and the NuCalm neuroacoustic software
Panasonic – First 4K OLEDs with HDR10+ format
Philips – Philips SmartSleep headband designed to create better quality of sleep with personalized tones and volumes
Project Nursery – Alexa-based baby monitoring system
Qualcomm – Processor for extensive use across 5G connectivity, automotive, and smart home tech, including low power Bluetooth audio devices and VR headsets
Ripple – App to improve professional networking that uses Ripple's "face connect" technology, allowing users to take a picture of someone and instantly add them to a connection list
Royole – Showcased the future of flexible technologies and the human-machine interface
Samsung – Unveiled the IoT ecosystem "SmartThings," the Samsung Notebook 9 Pen and the Samsung Flip
Showstoppers Launch.it – Winner of its startup pitching contest was Velco with their "Wink Bar," the first connected handlebar for bikes with smartphone compatibility
Sony – Showcased its A8F OLED TV
TCL – TCL Roku Smart Soundbar integrated with the Roku Entertainment Assistant
Toyota – Announced their new self-driving mobile marketplace, e-Palette
Valeo – Low-voltage (48V) all-electric vehicle prototype motorization system, which is 20 percent more economical than existing high-voltage solutions
ZF – ZF ProAI, new super computer with modular and scalable architecture
For more from CES 2018, follow #CES2018 on Twitter, Instagram and check back daily from updates from Las Vegas at DivasandDorks.com/CES2018