The holidays are filled with reuniting with family and friends plus photos for Facebook and Instagram – the last thing I need is cold weather ushering in dry skin dilemmas.  Dull, flaky skin and dark spots are not welcomed on this face and it only takes one sub-par selfie to remind me to supercharge my skincare regimen with the UK's #1 beauty brand –  Boots No7.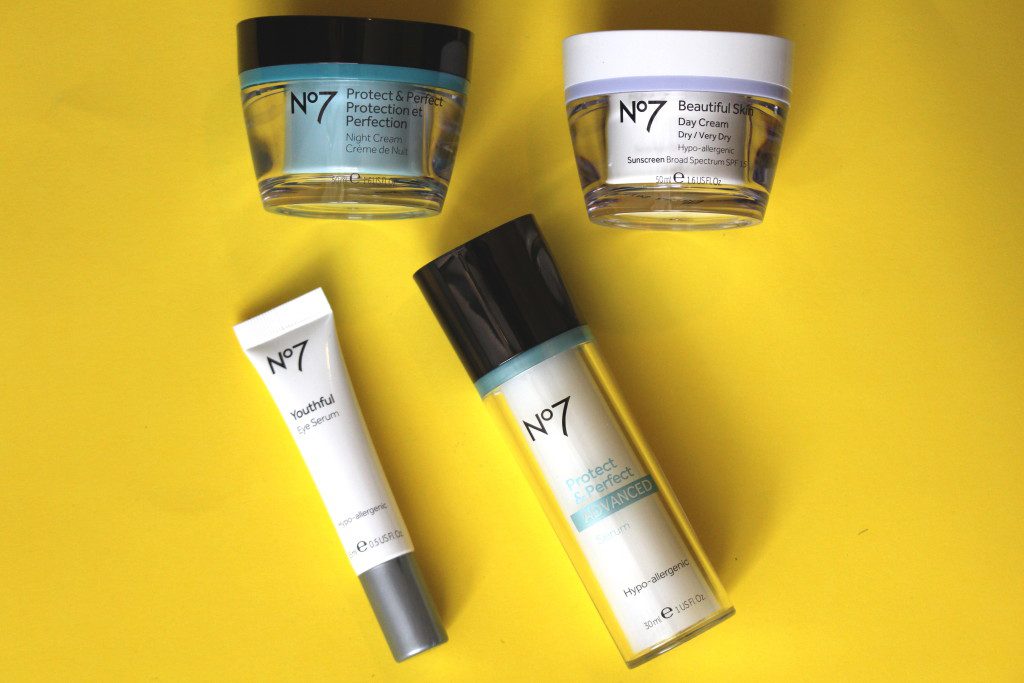 Lucky for me, youthful genes run in the family and I don't have to stress out about wrinkles and fine lines anytime soon.   But that doesn't give me the green light to neglect proper care for my skin.  Boots No7 Protect & Perfect Advanced Serum is the prevention care that my skin needs, it's easy to use and provides easy-to-see results.  After 2 weeks, skin looks younger and more radiant; by 4 weeks, skin looks clearer, and fine lines are visibly reduced.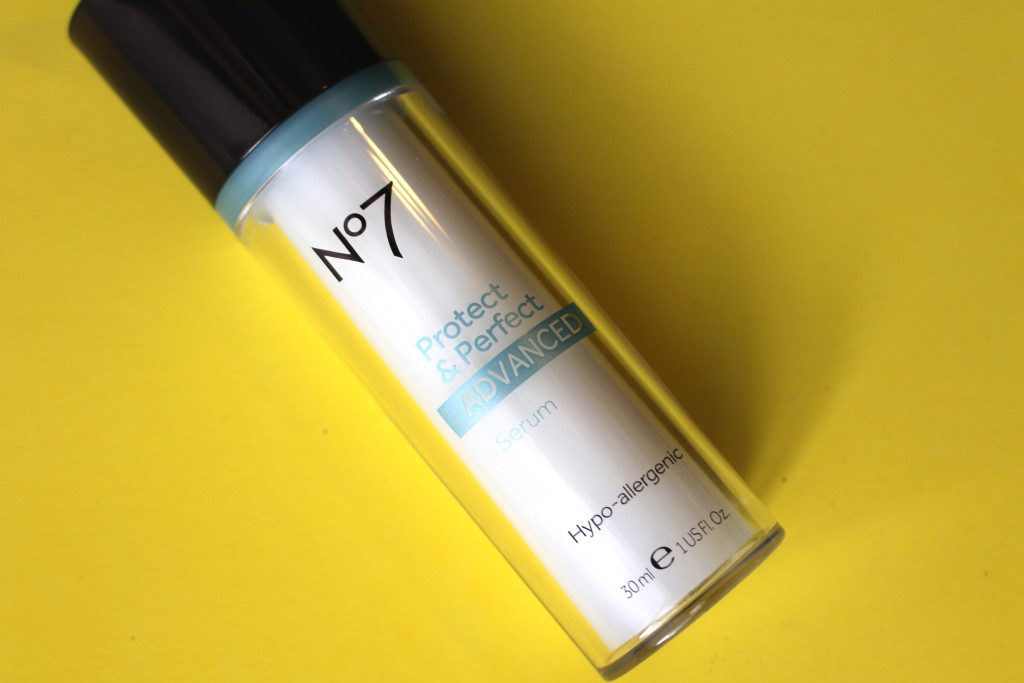 As a "wash-and-go" kinda girl, I don't have a lot of time fuss over my face in the morning.  Using the Boots No7 Protect & Perfect Advanced Serum is as easy as it gets.  After cleaning my face, I simply apply the serum and go!  (To fight off dry winter skin, I also use No7 Beautiful Skin moisturizing cream & Youthful Eye serum to boost protection and keep the ashy face at bay.)
What comes next is soft, hydrated skin that looks completely refreshed, renewed and ready to snap a throwback selfie reminiscent of my high school years!  (It's no wonder 80% of women said this serum provided the best anti-aging results they had ever seen!)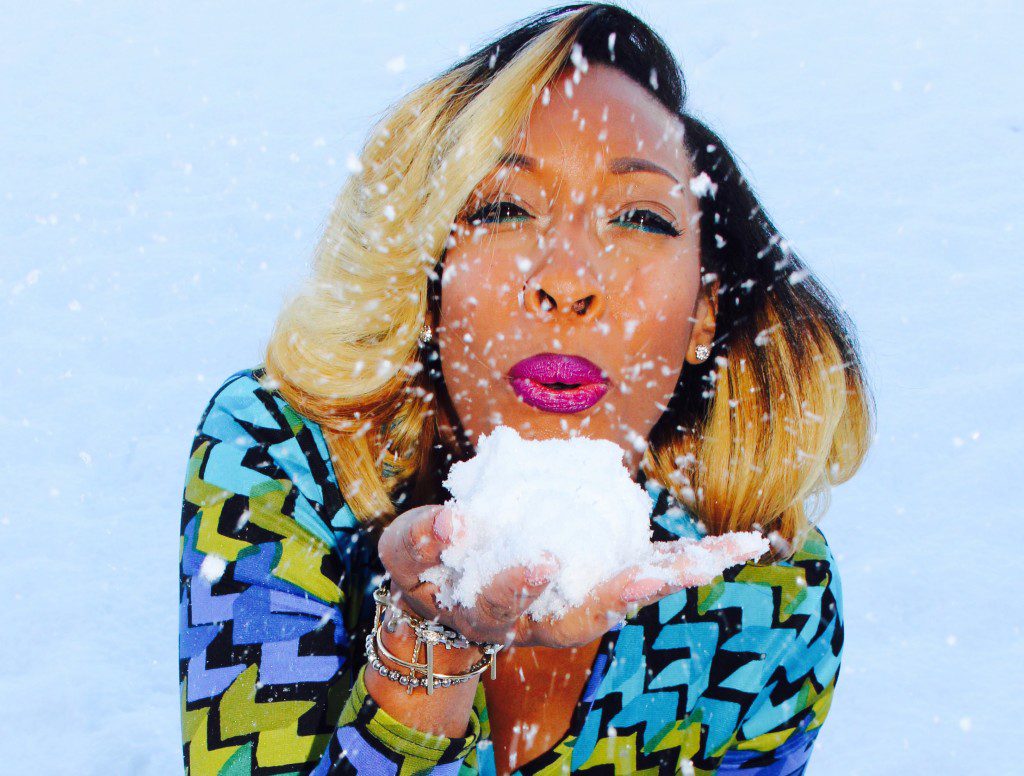 The beauty behind Boots, is that no matter what stage your skin is in, they have skincare for everyone! Boots No7 offers four anti-aging skincare ranges that target different stages of skin aging and concerns.
No7 Protect & Perfect Advanced: Powerful prevention that protects skin from future signs of aging, keeping it looking younger for longer.
No7 Protect & Perfect Intense Advanced: This serum restores visibly younger looking skin and is intended to combat deeper lines and wrinkles.
No7 Life & Luminate Day & Night Serum: This powerful duo targets three key signs of visible aging: wrinkles, lack of firmness, and uneven skin tone.
No7 Restore & Renew Day & Night Serum: Clinically proven to strengthen mature skin and reveal youthful radiance. This powerful serum duo works together to effectively target five key signs of aging in mature skin.
GIVEAWAY * GIVEAWAY * GIVEAWAY * GIVEAWAY * GIVEAWAY * GIVEAWAY *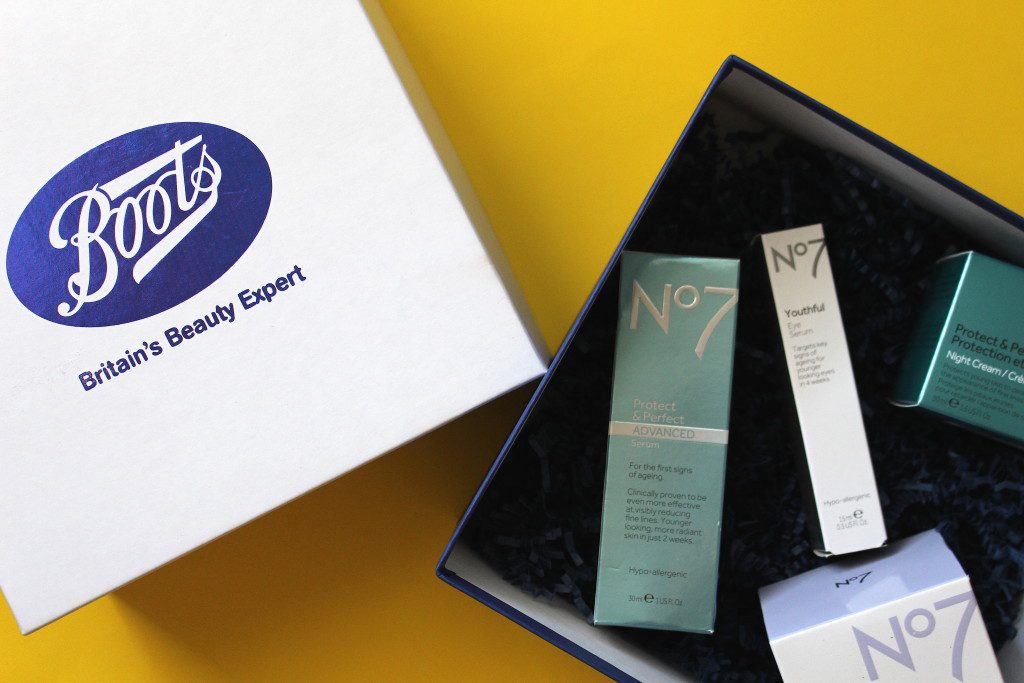 Using Boots No7 Protect & Perfect Advanced Serum has unveiled my best skin this season, why not discover how it can help you too!  Need to supercharge your skincare regimen?  Want a fresh/younger look in time for the holidays?  Enter to win 1 of 4 Boots No7 #MyBestSkin gift packs ($25-$30 Value) in two easy steps.
Follow @BootsBeautyUSA on Twitter
Tweet. "I'm ready to reveal #MyBestSkin with @BootsBeautyUSA and @DivasandDorks – You can enter to win too! divasand.co/MyBestSkin"
a Rafflecopter giveaway
And just like that you're entered to win and on your way to discovering younger looking skin!  Four winners will be selected at random and notified by 12/7/15.
For more than 165 years, Boots has been committed to delivering products that offer real results for people all around the world. For more information and discover which No7 products are right for you, connect with Boots on Facebook, Twitter and Instagram today or discover a variety of products online at Target.com.