How do you comfort a Facebook friend that you fear may harm themselves?  Discover the Facebook suicide prevention tools that can benefit your friends below.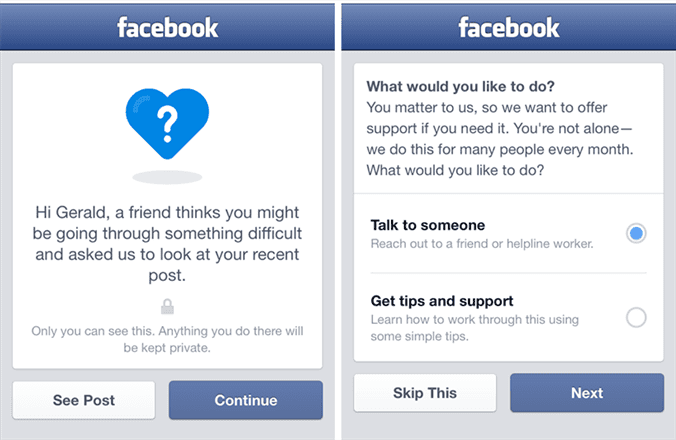 Facebook has added new tools to assist users who express suicidal thoughts. In a recent blog post, Facebook announced it has worked with mental health organizations including the National Suicide Prevention Lifeline and Now Matters Now to find the proper way to offer assistance through the social network.
If someone posts something that indicates self harm or suicidal thoughts and it is reported to Facebook, they will be encouraged to speak with a mental health expert at the National Suicide Prevention Lifeline and will be offered tips and support to help work through their issues. Facebook says these methods were created in "conjunction with our clinical and academic partners."
Facebook is also offering resources to those who flag the troubling posts, giving them the option to call or message the person and giving them access to the suicide hotline for support. These updates will roll out to US users over the next couple of months, and Facebook says it's working to improve its suicide prevention tools across the globe.
Comments