Imagine thinking that HBCU Homecoming season is limited to the Fall only to find out that the biggest and best HBCU celebration actually takes place during Black History Month!
Honda Battle of the Bands has become the most anticipated HBCU celebration and for the first time, the experience was live at an HBCU – Alabama State University.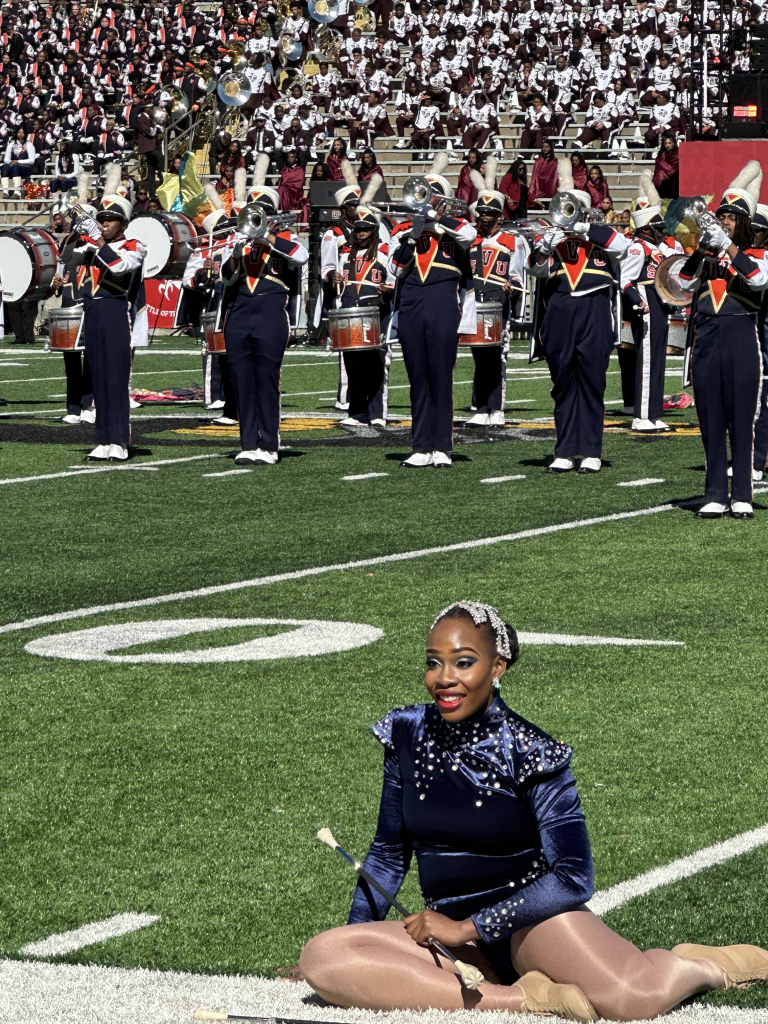 Since 2003 the Honda Battle of the Bands (HBOB) has been a platform to celebrate the exceptional talents of Historically Black Colleges and Universities (HBCU) marching bands. This annual event is not just a showcase of their musical and marching prowess, but also a testament to the rich cultural heritage and traditions of HBCUs. Hosted by legendary comedian/radio host, Rickey Smiley (Alabama State University alum) and Emmy and two-time NAACP Image Award-winner Loni Love (Prairie View A&M University alum) the live show and livestream kept audiences laughing, entertained throughout the entire show.  And just when you thought the show couldn't get any better, audiences enjoyed an electric halftime show by 2Chainz!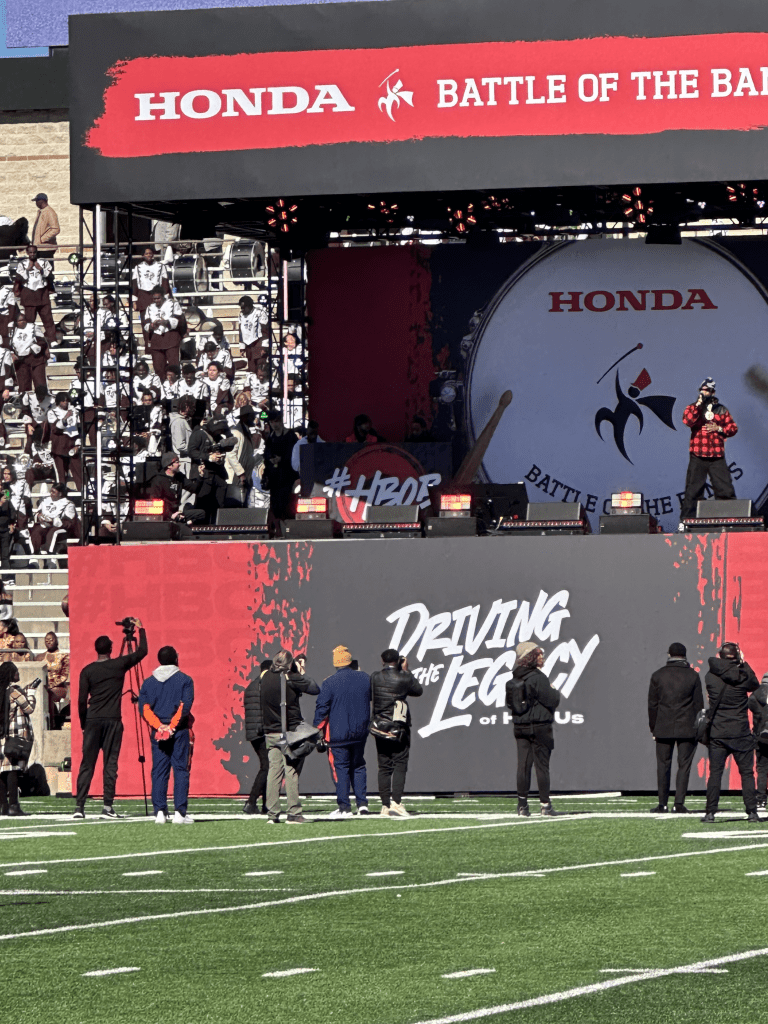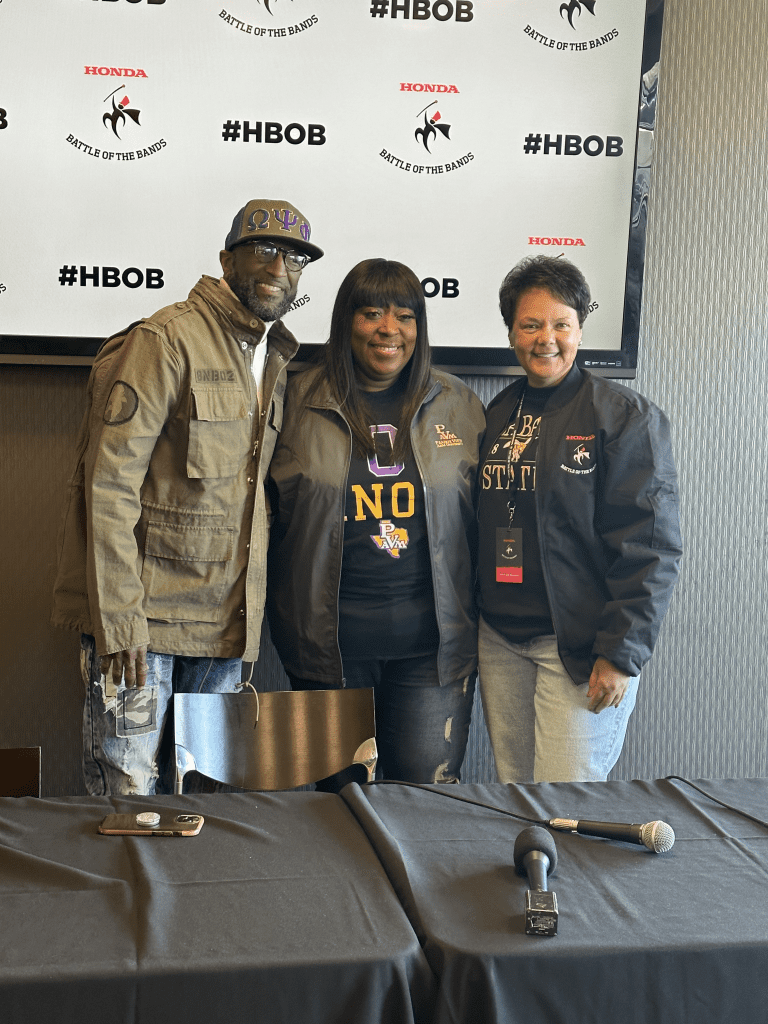 "It is an honor to host the iconic Honda Battle of the Bands event, which has a long history of inspiring and energizing fans of music and Black culture across the country," said Smiley. "HBOB is a one-of-a-kind experience for these talented student musicians and will be an unforgettable day for everyone."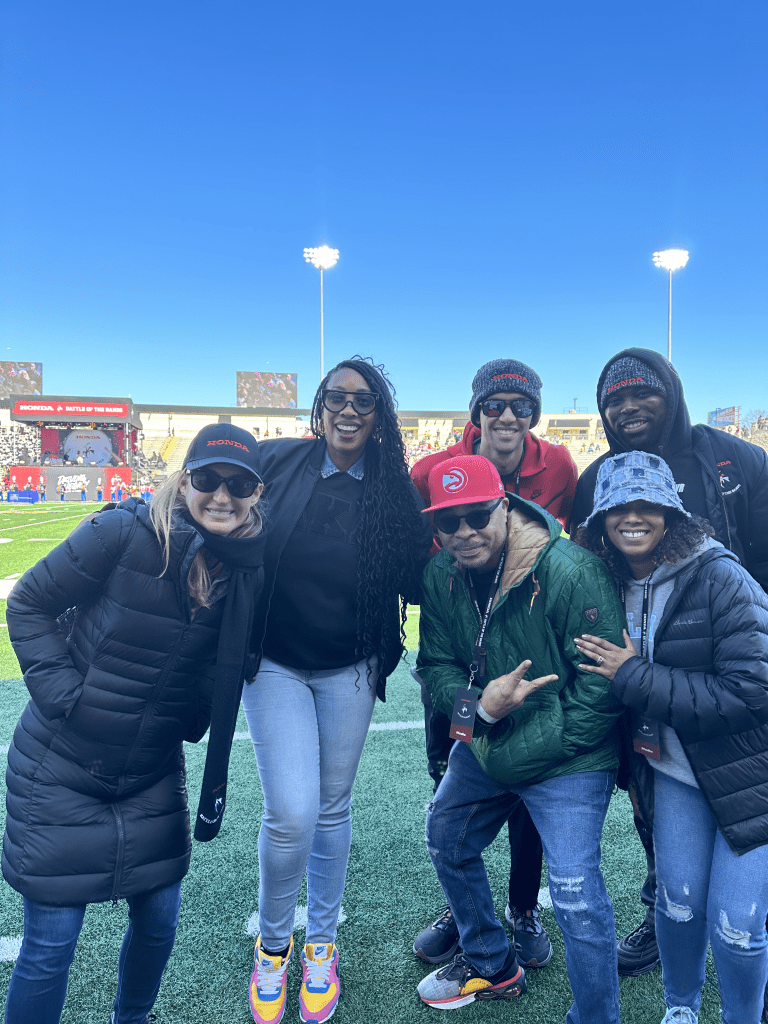 The 2023 lineup of performances included Alabama State University, Langston University, Morgan State University, Savannah State University, Texas Southern University, and Virginia State University.  The HBOB invitational is not just a competition, but also a celebration of rich HBCU culture and traditions. The bands performed a variety of field show moments, including traditional field formations, hip-hop, R&B, and even viral Tik Tok routines.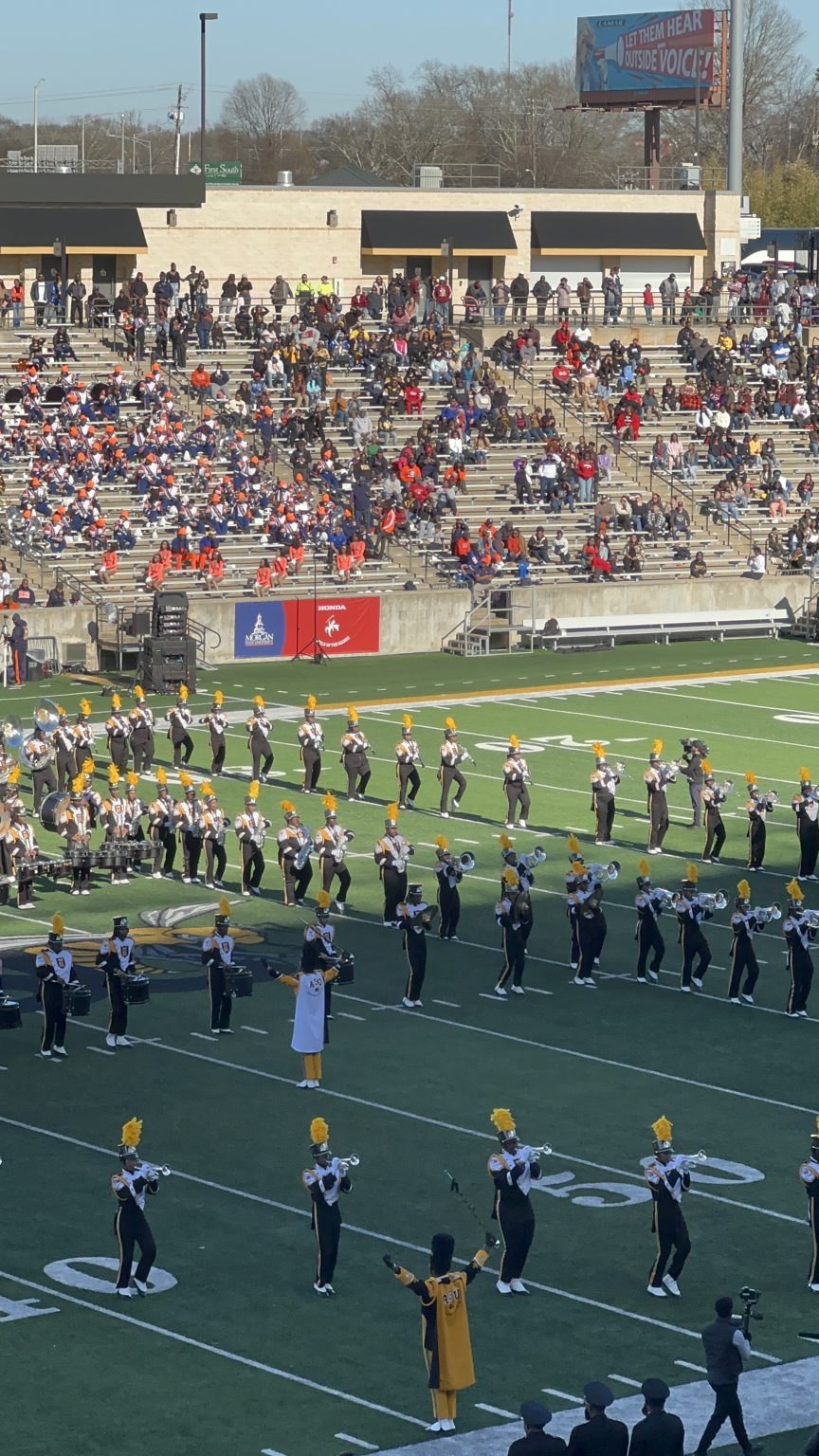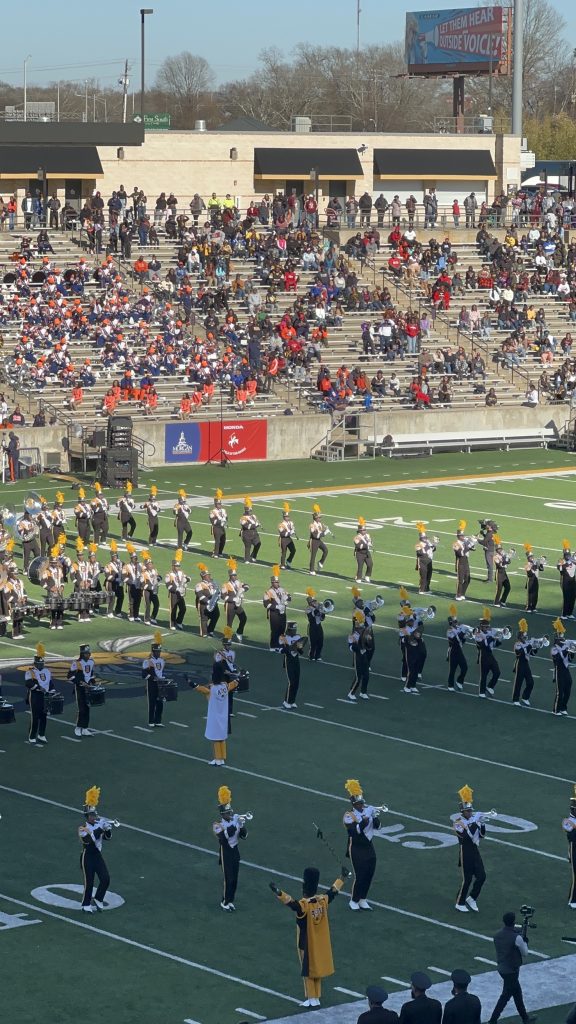 Driving The Impact
The HBOB has had a profound impact on HBCU marching bands and their communities. It has provided a national platform for these bands to showcase their talents and has helped to raise their profile, and community engagement and attract more students.
The HBOB has also become a cultural institution, with a dedicated fan base that looks forward to the event every year. It has helped to preserve and promote the rich cultural heritage of HBCUs and their marching bands, which have played a significant role in Black history and music. "Honda Battle of the Bands has always been more than just entertainment, but an opportunity to share the unique and critical role the nation's HBCUs play in higher education and society," said Yvette Hunsicker, Vice President of Corporate Social Responsibility and Inclusion & Diversity at American Honda Motor Co., Inc., in a press release. "As Honda celebrates our more than 30-year relationship with HBCUs, we are excited to support the music education and career development programs for their students by providing a $50,000 grant to each participating school in this year's HBOB Invitational Showcase."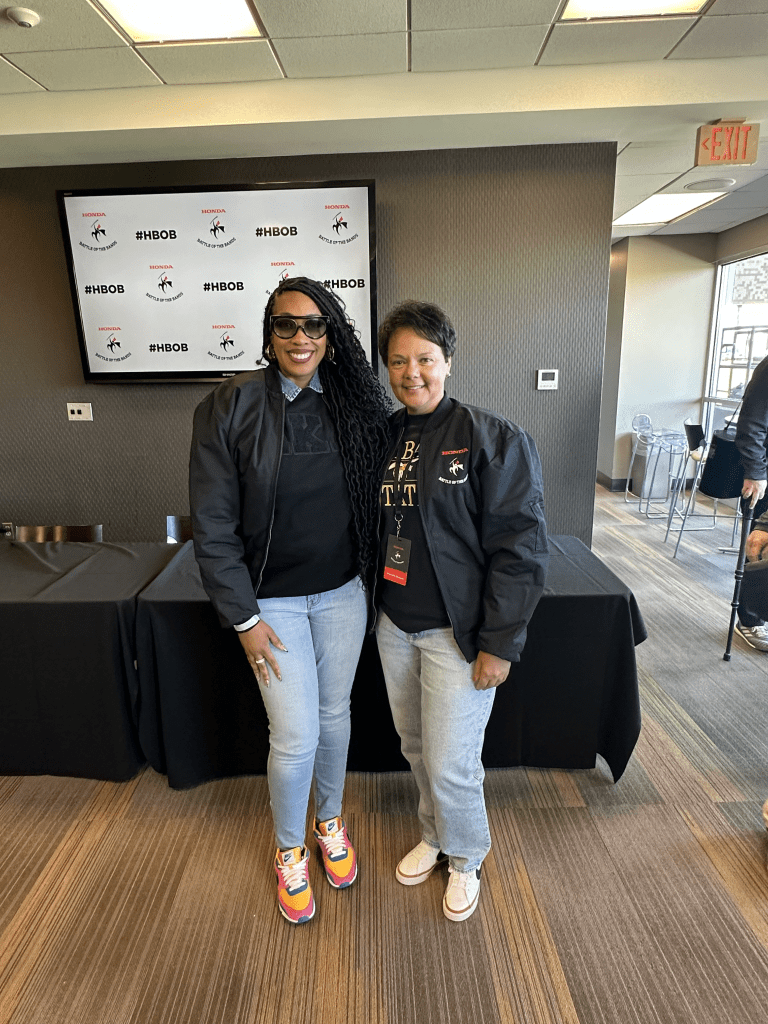 Driving The Legacy
For over 30 years, Honda has supported the success and dreams of Historically Black College and University (HBCU) students through initiatives including the Honda Campus All-Star Challenge and Honda Battle of the Bands. These programs provide unforgettable experiences and opportunities for HBCU students, including meeting and networking with peers from other HBCU schools. Honda has impacted the lives of more than 200,000 students and awarded over $14 million in grants in support of HBCU education programs and facilities improvements. Watch the 4-Part docuseries Home. Band. Culture. Unity. 
The Honda Battle of the Bands isn't just another HBCU marching band competition, it's a cultural event that celebrates the best of HBCU marching bands, cultural heritage and their contributions to the world of music for years to come!