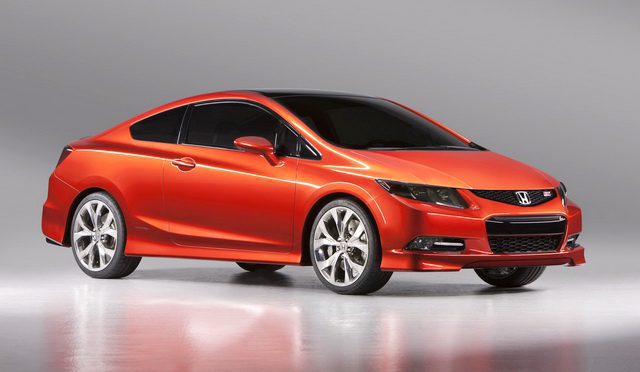 What do you get when an Auto Manufacturer collides the excitement of American Idol with the interaction of Facebook?  An entertaining expression of talent that may lead you to look at the Honda Civic in a different way!
To celebrate the launch of the all-new, ninth generation Civic, Honda is sponsoring a creative songwriting competition called The Sounds of Civic, encouraging Facebook fans to submit and vote for original songs inspired by the 2012 Civic. The competition is now accepting submissions until June 5. Voting then begins June 8 and will run through July 17. Information on how to submit a song and vote can be found on the Sounds of Civic tab on the Honda Civic Facebook page.
The contest has already seen a diverse group of musicians posting songs inspired by the Civic Sedan and Coupe, the sporty Civic Si and the fuel-efficient Civic Hybrid. To submit a song, contestants can enter at: http://pub.honda.com/Xqp.
The first round of voting will begin June 6. When the final votes are tallied on July 17, the top eight finalists will each receive $2,500 in music gear from Sam Ash Music Stores. The top vote getter among the finalists will be awarded a brand new 2012 Civic and have the opportunity to perform live on a 2011 Honda Civic Tour date in Los Angeles.
I haven't seen an artist video up yet that tickled-my-fancy, so that means that YOU need to enter ASAP! What I did find this Honda Civic Commercial TOTALLY AWESOME! (Maybe because I've always wanted to become a secret Ninja Super Spy, darn those KILL BILL movies….but I digress…)