In this information age overload, let's face it everyone has a smartphone…from my 5 year old niece to my 74 year old grandmother.  With everyone snapping Twitpics, updating Facebook and checking in on Foursquare – Why not use those skills to put a little extra cash in your pocket?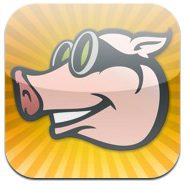 WeReward is the application that pays you when you check-in to locations or perform real world tasks. Simply find a business, follow the instructions and earn points. Each point is worth a penny. You can quickly turn your points in to cash via PayPal. WeReward ties in to all of your favorite social media apps including Twitter, Facebook and Foursquare – which means, you can now do what you've been doing for free and make a little extra cash!

Check out this CBS Chicago clip that further explains how you can easily download this app and begin earning cash in less than 60 seconds!
Available on the Blackberry, Android and iPhone – this easy to download app instantly locates the offers immediately in your area to help you make money easier than ever. Cha-Ching!