The good news is that cheaters get caught. The bad news is they only get caught after they cheat. Now there's a test to catch his cheating ways BEFORE they start!
Finally! An app to help you tell if a guy will cheat BEFORE he actually does.  The Cheater Meter is an extremely simple but extremely accurate 10 question quiz that tells you if your guy or any guy, will or will not cheat.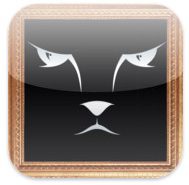 Ish Major, MD explains, 'Most women report their biggest fear in a relationship is being cheated on. As a Dr. I run tests for tons of medical problems every day. Now I'm giving women the power to run their own test for relationship problems just as quickly! You can meet a cheater at anytime and anyplace. You should have the ability to put him to the test at all times as well!"
By combing through years of research about relationships, marriage, divorce and cheaters Ish Major, MD has uncovered the secret formula for the ingredients of a Cheater! He's taken it one step further and made it available in a quick and easy mobile iPhone app!
Major, a psychiatrist who specializes in women, children and families, says the majority of his patients come to him because of relationship problems in their past or present. With his new app, The Cheater Meter, Major wants to empower women to level the playing field when it comes to finding Mr. Right before they find out he's really Mr. Wrong!
In a witty, charming and brutally truthful interview, Major can reveal:
Why men cheat
What are the signs someone is cheating
The Top 10 Cheater Traits
How to prevent it from happening
Damage control in the aftermath
Ish Major, MD is the author of Little White Whys, A Woman's Guide Through the Lies Men Tell and Why and has been named as One of America's Top Psychiatrists for 2011. He is a frequent guest on national radio and television with appearances on FOX, GMA and The Today Show.
The Cheater Meter is available in the app store on iTunes and on Thecheatermeter.com.
Would you be willing to test out guys with this mobile app?  
Have you ever used technology to bust a guys' cheating ways?