"Samsung GALAXY S III just gets us. Little things, like staying awake when you look at it and keeping track of loved ones. Designed for humans, it goes beyond smart and fulfills your needs by thinking as you think, acting as you act." – That's a bold statement, but the new Samsung GALAXY S III dubs itself as just that. (Intelligent, Share-worthy, greatness.)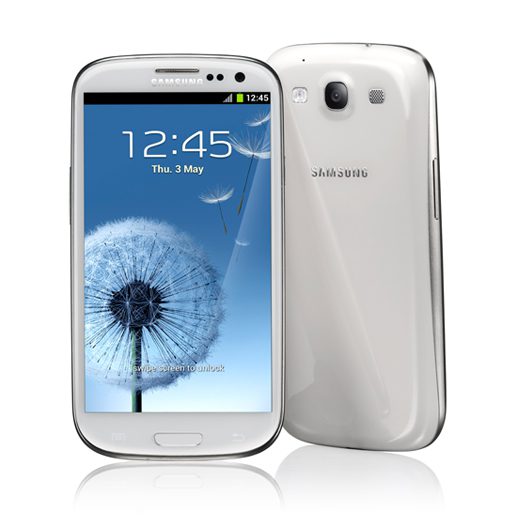 The same kind of focus that Samsung put into interaction for their Smart TVs is found in different forms on the Galaxy S III. Why not get a response from your phone? Tell it to wake up! Even better, you can tell GALAXY S III to turn off the alarm for a few minutes and let yourself sleep a bit more. Answer your phone (or reject a call), turn your music up (or down), and even tell the camera when to shoot all with the power of your voice.
The (live tiles) Windows inspired "Social Tag" that the new GALAXY S III has is very reminiscent of Facebook tagging & live tiles – all within the convenience of your in-device photo album.  According to Samsung, Now it's even easier to keep track of friends and loved ones. Social tag lets you link the faces in your photo album with their social media streams. Once it's set, all you have to do is look at their pictures and you'll see their current status appear.  Tagging is also an important feature of the S III. Facial recognition can scan your photos for faces, then connect the faces it finds to corresponding friends in your social networking profiles.  Smart stay is a facial recognition feature that prevents the screen from dimming or turning off if the S III's camera detects your face – ideal if you're reading or watching a movie and don't want to touch your screen every few seconds. Direct call will automatically call a number that you are texting, should you change your mind mid-text. While texting a message to another person, raising the phone up to your ear will automatically call that person's number, instead.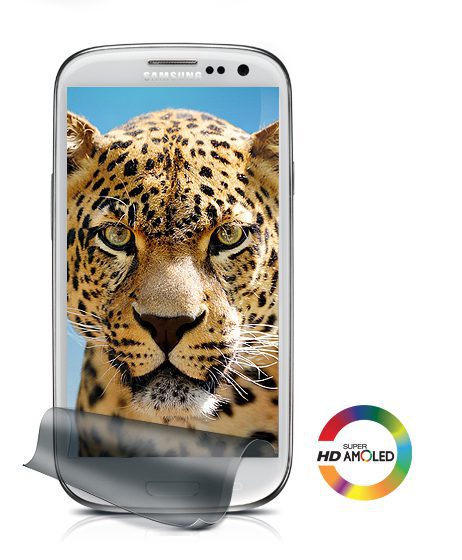 It's Picture-in-Picture for your smartphone!  PopUp Play = Any videos played on the S III can be popped out and viewed in thumbnail mode while you engage with other apps on the phone. Talk about multitasking on a smartphone device!
AllShare Cast is a pretty solid feature, allowing you to connect the S III to any device in the home using Wi-Fi. The second device's screen will display whatever is on the S III's screen, in real-time. Group Cast works in a similar way, and allows you to share your screen with multiple friends' devices nearby. The S III can also be used as a video game controller, though that's something that certainly calls for more explanation down the road, as to how that will work and for what devices or consoles.
The Samsung GALAXY S III stats:
The Galaxy S III has a 4.8" HD Super AMOLED display in 1280 x 720 resolution, and is powered by Android 4.0 Ice Cream Sandwich and Samsung's own quad-core 1.4 GHz Exynos 4 Cortex A9 processor. It has 1080p recording and playback capabilities. Recording is handled by the 8 MP camera on the back, which is complemented by a 1.9 MP front-facing camera. There will be 4G compatibility – whether or not you'll get an LTE-ready phone (as opposed to HSPA+) will depend on where you live. The S III weighs in at 133 grams, and is housed in a 136.6 x 70.6 x 8.6 mm frame. It also packs an impressively powerful 2100 mAh battery.
When will it be available?  Well our European friends can get their hands on it by the end of this month, there has been no official date announced for a US release or price, but it will be here sooner than you think…
Are you a Samsung fan?  Would you buy the new Samsung GALAXY S III?