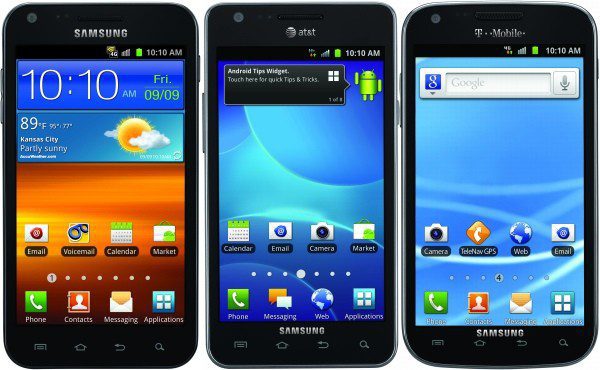 Samsung – The number one mobile phone provider in the U.S., announced the Galaxy S™ II will be available  with AT&T, Sprint and T-Mobile starting this fall.
Yesterday, Samsung Mobile hosted a variety of bloggers, writers, tech reporters and more for the launch of the new Samsung Galaxy SII at Samsung Experience in NYC.  In a strategic move, Samsung has released the rumored "iPhone 5 killer" into the US market (The iPhone 5 is rumored to be released later next month.)  The new phone will also get the 4G treatment, offering data speeds up to four times faster than what is expected in Apple's forthcoming iPhone 5.  All three Galaxy S II smartphones have some specs in common: a 4.3-inch, Super AMOLED 800×480 screen, a dual core 1.2-GHz processor, making it more powerful than the iPhone 4. "The unveiling of the Galaxy S II is a landmark achievement for Samsung, our carrier customers and consumers," said Dale Sohn, president of Samsung Mobile said.
(oddly enough – Verizon wasn't invited to this party, could you believe that Sprint is the big winner in all of this?  Surprised me to, yet this is another debate for another time…)
As one of the best selling Android phones on the market, the new Samsung Galaxy SII is definitely going to give Apple a run for the money…
Did You Know:  Every 1.5 Seconds an angel gets his wings a Samsung smartphone is sold…worldwide.
Check out my HANDS ON experience below…
Samsung Galaxy S II is designed to give customers a powerful, premium Android smartphone experience in a pocket-friendly design that is the thinnest of all Galaxy S II smartphones and the thinnest 4G smartphone on the market.  A powerful dual-core 1.2 GHz processor offers customers smooth gaming and accelerates multitasking between browsing, sending email or watching video.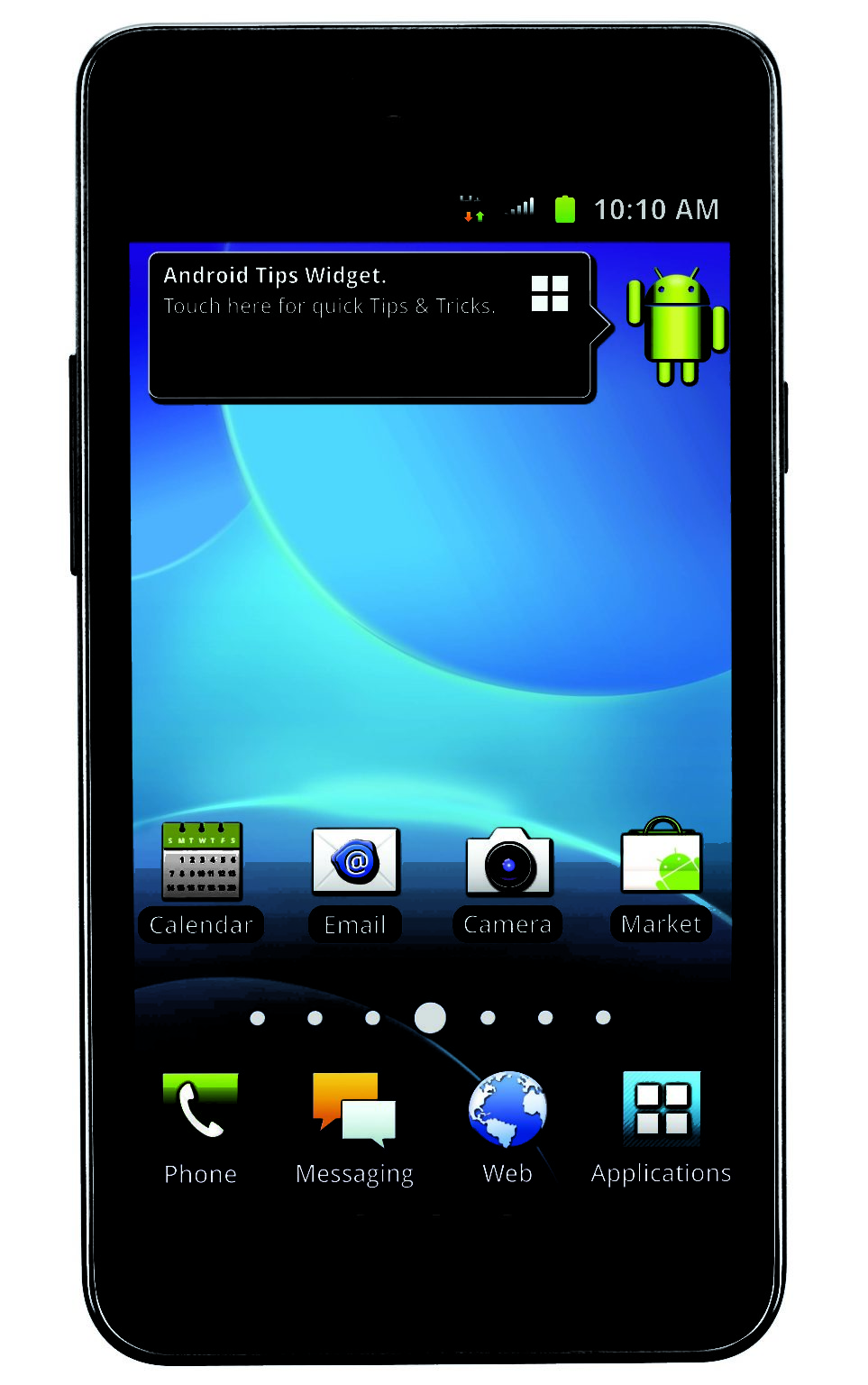 With an incredibly colorful 4.3" Super AMOLED Plus display, the  Samsung Galaxy S II delivers 50 percent more sub-pixels than the previous generation display for better contrast. The display also offers unmatched outdoor viewing quality, even in the brightest sunlight. This newest smartphone also captures sharp photos with the 8MP camera with flash and records videos in stunning high profile 1080p HD quality.  An additional 2MP front-facing camera gives you the power to connect with your friends and family face-to-face via video chat with preloaded Qik™ Lite over Wi-Fi
The Samsung Galaxy S II enables customers to output 1080p video to a HDTV using the an HDTV smart adapter (sold separately). The device also features next generation Wi-Fi® and Bluetooth technology, Voice Talk from Vlingo™ that enables voice-powered social updates, messaging, email, search and voice dialing, Motion UX sensors to mute incoming calls by simply turning the device over and business-friendly features such as Virtual Private Network (VPN) support, Quickoffice® and Exchange ActiveSync®.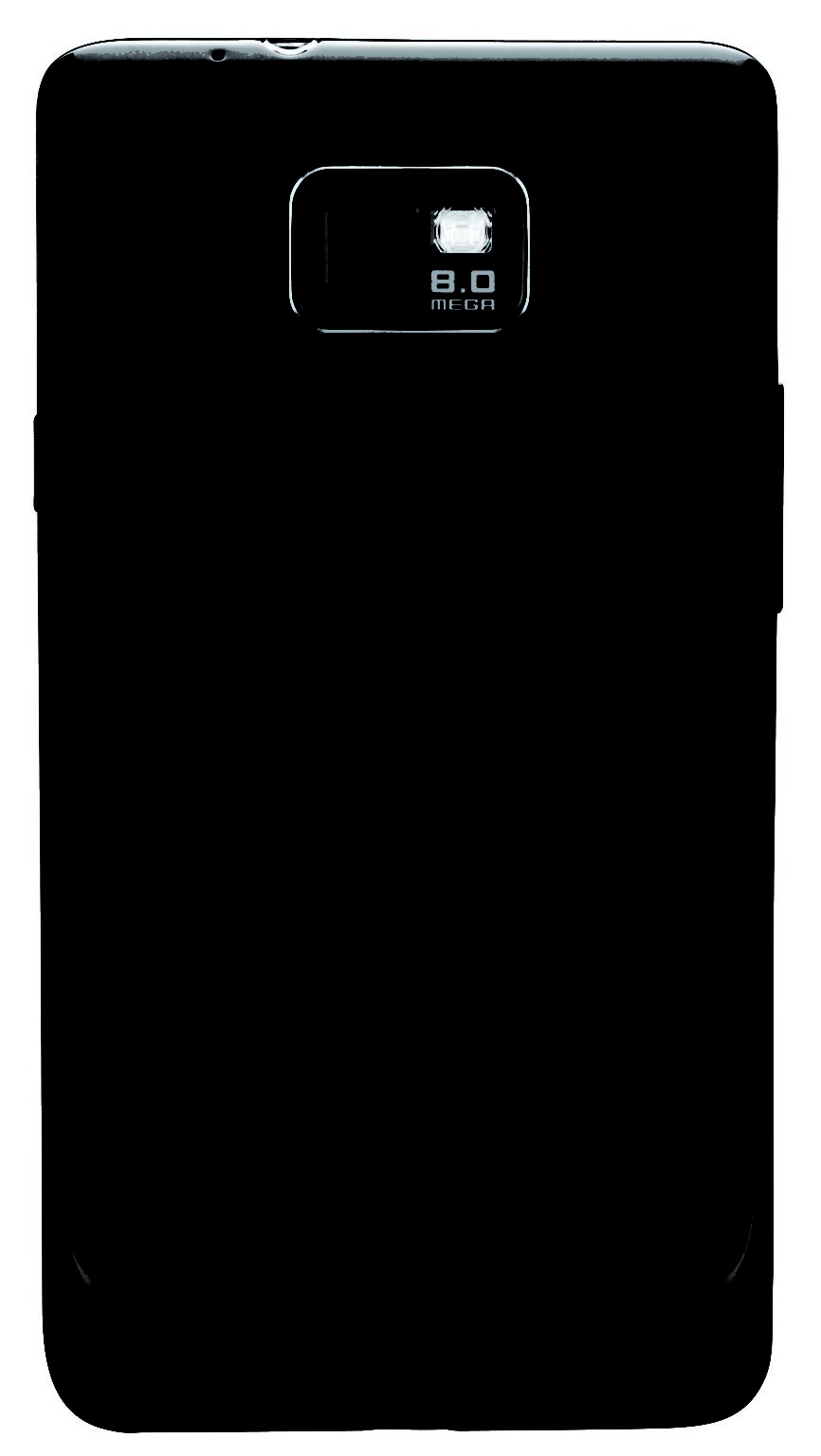 Samsung Galaxy S II Specifications
4G – HSPA+
Android (2.3 Gingerbread)
GSM  Quad-band (850/900/1800/1900MHz)
UMTS Tri-band( 850/1900/2100MHz)
Screen: 4.3" Super AMOLED Plus
Processor: 1.2Ghz x 2 (dual core)
Camera:  8MP AF with LED flash + 2MP front
Video Record:            1080p Full HD
HDMI Out: HDMI via HDTV Smart Adapter with HDCP
Connectivity:             Wi-Fi 802.11 a/b/g/n, Bluetooth 3.0
Battery: 1650mAh
Sensor: Motion UX, 6-axis gyroscope, proximity, light, noise (Audience A2220)
Hey Sprint, AT&T and T-Mobile customers!  TELL US:  Are you planning on making the Samsung Galaxy SII your next purchase?