If you're anything like me, then you're highly interested by anything related to THE CARTERS…(Shawn "Jay-Z" Carter and his wife Beyonce Knowles "Carter").  Jay-Z along with his team has created the ultimate inside look into his 'Hard Knock Life' with the launch of his online site LIFE AND TIMES.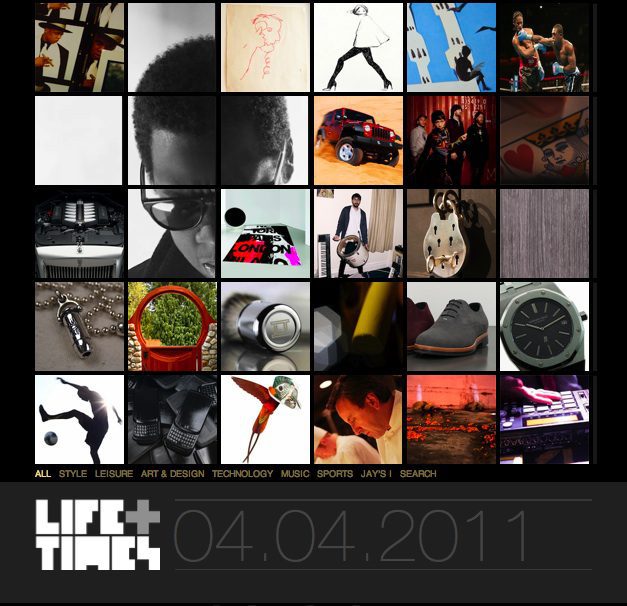 LIFE AND TIMES covers everything from music to fashion to tech to sports. An idea that was born about one year ago, the site is curated based on Jay-Z's interests, and is regurlarly updated by his staff.
As a technology fan, I will say that his site does offer limited insight within the "technology" field.  In its inaugural tech story "Keyed In" the Life and Times staff interviews Research In Motion (Blackberry) VP of Industrial Design to discuss the history behind its design… I personally would've liked more insight as to how they will evolve the design and if there are any new developments regarding newer, sleeker-designed releases.
Overall, the site has tons of articles within its tiled pages…many of them reminiscent of past submissions posted on Kanye West's blog.  With all the information that you'll be able to read up on, you'll be caught up in Jay-Z's 'Hard Knock Life' in no time…
IN RELATED NEWS:  Congratulations are in order for Jay-Z and Beyonce who are currently abroad (in the Bahamas) celebrating their 3 Year Wedding Anniversary!