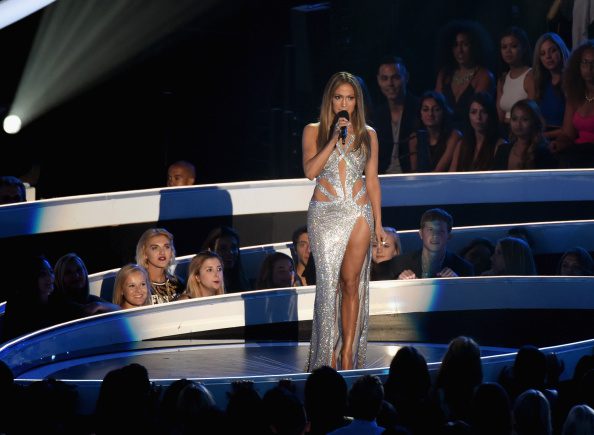 The MTV Video Music Awards have come and gone, but not without an air of controversy, ratchetness and omnipotent Bey sightings.  If you're like me and endured this year's show in hopes of seeing Beyonce accept the coveted MTV Michael Jackson Video Vanguard Award, then you know it was all worth it.   There were a few highlights of the VMA's last night, and I've sprinkled a few of Beyonce's opening act moments for your enjoyment below.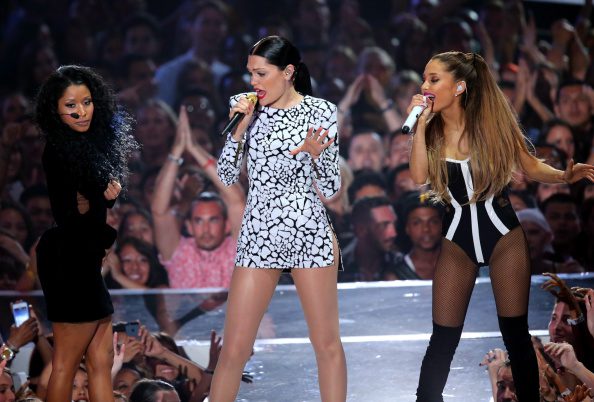 Ariana Grande, Jesse J and Nicki Minaj kicked off the show with a medley of hits, Ariana Grande's (aka Big Sean's new boo) performed followed by a scandalous and booty-filled "Anaconda" performance by Nicki Minaj and then the heavily awaited performance of Jesse J's "Bang Bang".
The first award of the night went to Katy Perry (ft. Juicy J) for "Dark Horse" and then a few performance, awkward comedic monologues and epic crowd reaction side-eyes (Gwen Stefani and J.Lo – I'm looking at you…)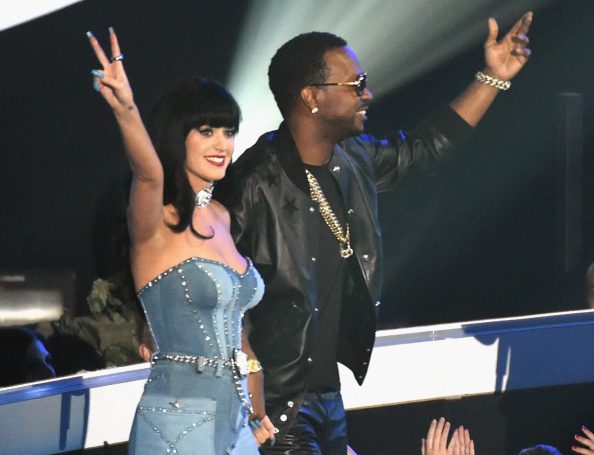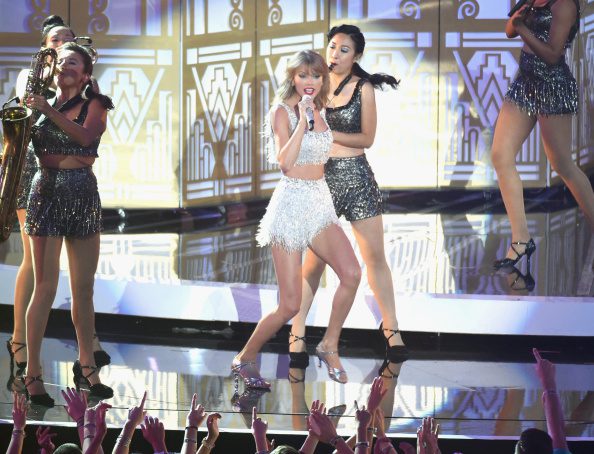 Even Taylor Swift got into the action performing "Shake it off" from her new album "1989" and Iggy Azelea and Rita Ora's rendition of "Black Widow" had the crowd on it's feet.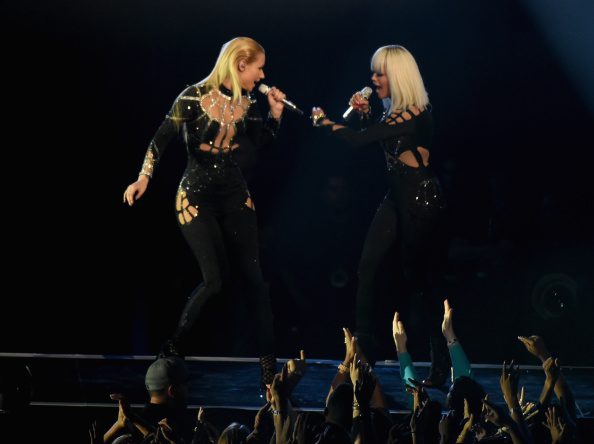 But nothing equalled to the moment we all waited for, the arrival of Beyonce's earth-shaking and emotionally moving Video Vanguard Award performance.  Performing every single song from her self-titled album, Beyonce' sang, danced and gave fans the best performance of the show.  Check out just a few award-winning moments from last night's Video Music Awards below.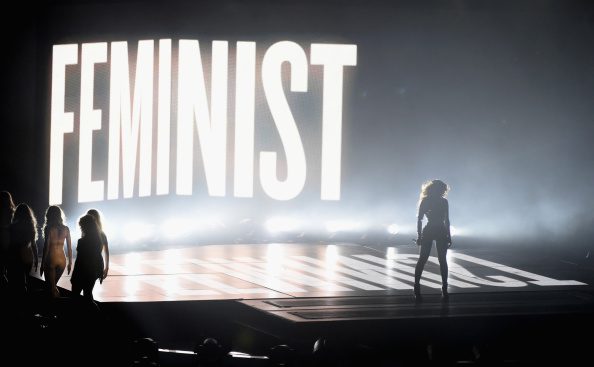 Best Video With a Social Message:
Beyonce – "Pretty Hurts"
Best Cinematography:
Beyonce – "Pretty Hurts"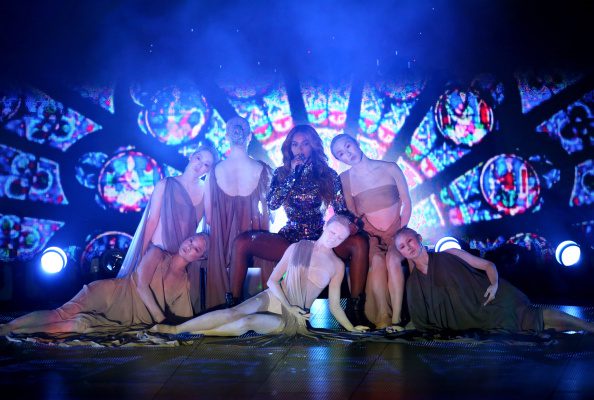 Best Collaboration:
Beyonce ft. JAY Z – "Drunk In Love"

Of course the night wouldn't be complete without Jay Z and baby Blue presenting the Video Vanguard Award to a tear-filled Beyonce following her mega performance.  It was by far, my favorite moment of the show!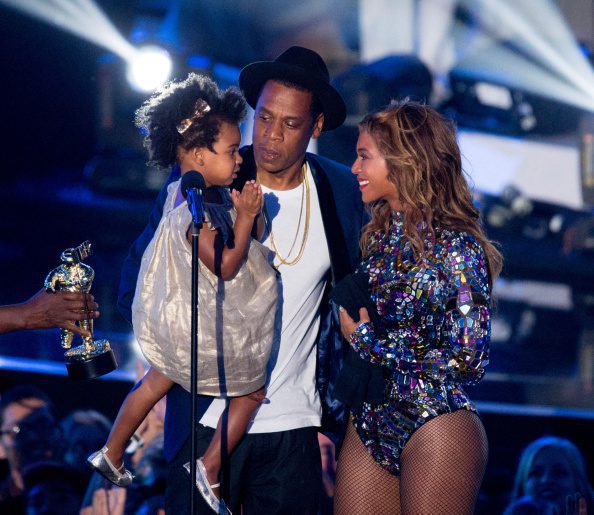 What were your favorite moments from last night's MTV Video Music Awards?  Share your favorite and twitter worthy moments below.
Comments