Continuing Summer fun in style – Essence and Lincoln Motor Company teamed up to surprise three lucky winners a celebrity-inspired experience of a lifetime!  Lincoln Motor Company has re-enginered what luxury looks and feels like with the 2016 Lincoln MKX.  As a luxe crossover with a touch of chic technology appeal, driving the 2016 Lincoln MKX this summer in Atlanta, NYC and Washington DC was an experience that I'll never forget!   Check out the Journey Through The City Series in DC with Lincoln below.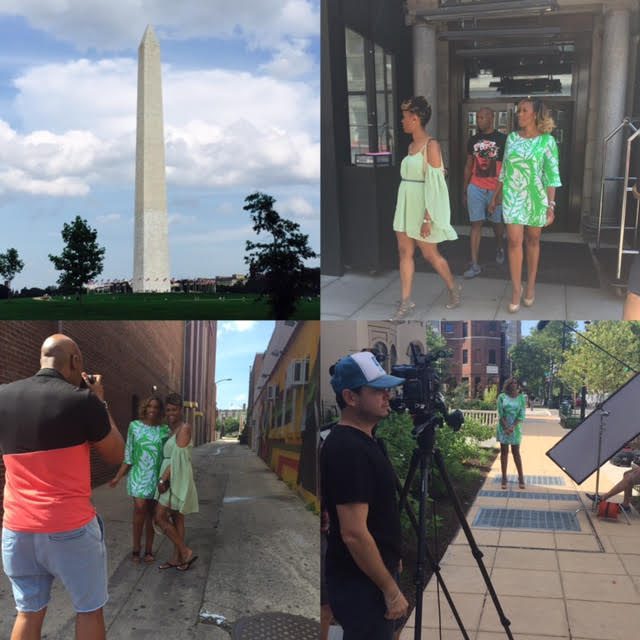 Washington DC is one of my favorite cities to explore history, culture and art.  It's known for amazing museums, breathtaking architecture and more around every corner just waiting to be captured in film.  So of course it's the next stop on the Lincoln Journey The City adventure!
[Must Watch] Journey Through The City With June Ambrose In NYC
Check out some of our fun and discover our surprise celebrity guest while being chauffeured in the all new 2016 Lincoln MKX in Washington DC below.
How cool is it that renown celeb photographer Derek Blanks joined in on the fun?  Chances are, you've seen many of his amazing work in the pages of Essence on Bravo's Real Housewives of Atlanta and more!  Check out more of his amazing photography at dblanks.com.  If you're ever in the DMV and looking for an amazing photographer – you don't want to miss the chance to work with Tania Stewart (find more of her work on composedimages.zenfolio.com)
Must Read: Driving In The New Luxury: The 2015 Lincoln MKC and Lincoln MKC Black Label Edition
Want to see more? Stay tuned to DivasandDorks.com to discover the celebrity fun in ATL soon.  For more information on the Lincoln MKX   visit Lincoln.com and get connected on social media with @LincolnMotorCo on Twitter, Facebook and Instagramtoday!