Love capturing the fun but hate editing videos? If you're anything like me, then you have countless videos on your camera and smartphone just waiting to be edited.  I'll admit, I hate editing videos but there's a new camera that may turn that all around.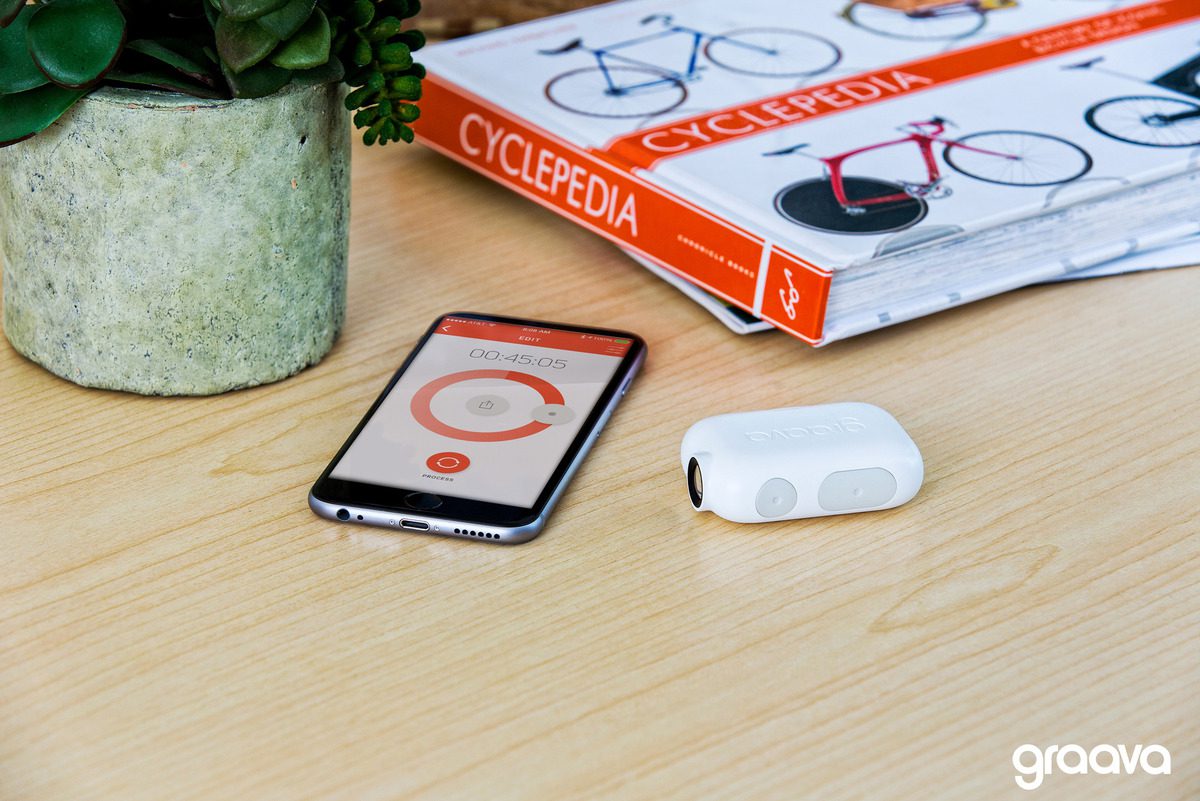 Meet Graava!  Graava is a new type of connected camera for a time when videos are the way we share our experiences – it's smart enough that you'll alway want it with you and small enough that it can. Smaller than a pack of Tic Tacs, the device was designed by Max Burton and his team at Matter Design. The device films at Full HD and automatically identifies the best moments to create video clips ready to watch and share on social media without requiring manual uploading and editing by the user.
How Graava Works:
Brilliant Auto Editing: Graava uses built-in sensors — image sensor, microphone, accelerometer, and GPS and can also pair with 3rd party heart rate monitors — to identify the best or most exciting moments while you are filming.
Social Sharing Feature: Using the Graava app, you are able to select your social media channels for a particular video clip and the app will automatically set the right time for it and publish with the touch of a button – so, for example, you have a 6-second clip for Vine or 15-second for Instagram.
Sync Footage From Multiple Graavas: The device knows when you are shooting a video with more than one Graava camera by comparing data from the onboard GPS and your phone, so if your friends also have a Graava, it can take footage from multiple perspectives and compile one video for you.
Sync Audio With Video: Select your favorite song and Graava will edit the video to match the beat of your music.
Wireless Charging: You never have to hassle with wires again, simply drop your camera on the wireless charging mat after a day of shooting and your footage is sent to the cloud
Film Longer: Graava shoots continuously for up to 3 hours on a single charge
Graava is now available for pre-sale purchase at discounted pricing of $249 and with a standard retail price of $399. Graava is slated to start shipping in early 2016. To learn more and pre-order Graava now at a discounted price go to getgraava.com.
A camera that automatically records, edits and shares videos may just change the way share our favorite memories forever — and I'm all for it!  What about you?  Are you willing to explore a new mobile cam like Graava in the near future? Share your thoughts below!
Comments