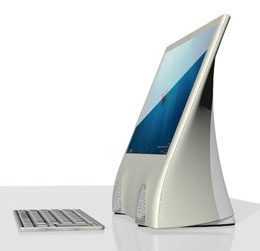 Although its not slated for release until 2012, all you PCers – don't hop on the Mac bandwagon just yet cause Windows has a trick up it's sleeve with the release of Windows 8!  (I'm sure you're thinking, yeah, yeah, yeah, just another upgraded version of Windows like Vista – huh? )  But this release of Windows 8 – should be pretty revolutionary and change the way your view your operating system. Thanks to exclusively leaked Microsoft documents – we compiled our top list of upgrades that you should look out for from Windows 8:
Facial Recognition, Fast Boot up and a Windows App Store
No more worrying about your mom or porno-crazed brother logging into your computer and changing your settings & preferences.  This facial recognition feature will be able to recognize the user with the webcam and log in automatically – and ideally you will be able to transport your preferences, bookmarks, email info and other data from system to system with ease! For additional details of the highly anticipated features of the new Windows 8 click HERE.