Have you ever wanted to insert an all too necessary emoji in the midst of your desktop email? Those days of endless emoji-less emails, status updates and Gchats are finally over, because Business Insider revealed the most crucial Mac hack ever. Rejoice! MacBook emojis for everyone! The era of copy + pasting is finally over and your laptop convos are dull no more.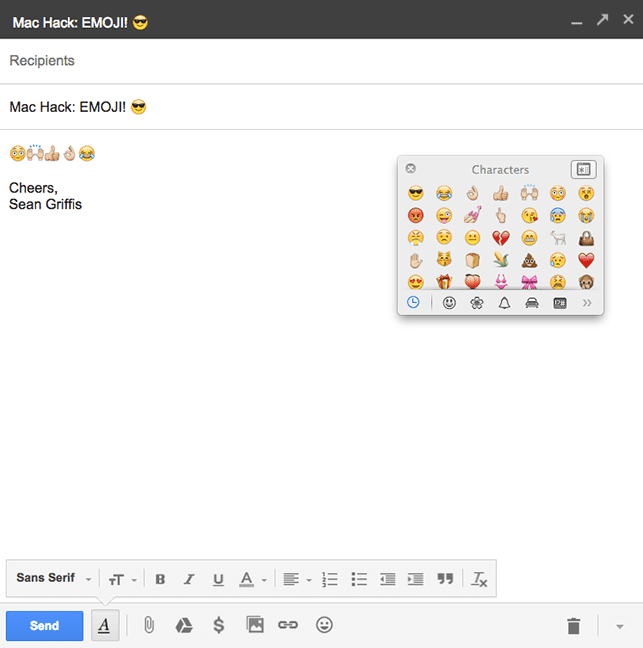 Accessing the emoji keyboard on your Mac is actually quite simple. It's upsetting we didn't know how to get to all those icons long, long ago. All you have to do is hit Control, Command and the space bar at the same time and a pop-up keyboard filled with all your fave emoji, displayed the same way as on your iOS device, will appear onscreen for you to play with and use until closing time. And just like that, your life is forever better.
Will you be using this Mac hack to make emoji use easier when using your Mac? Let us know in the comments.
(h/t Business Insider, photo via Apple)????
Comments