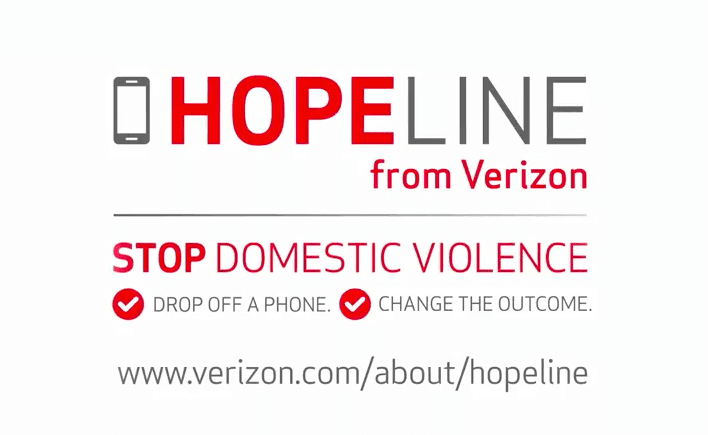 Over the July 4th weekend, Verizon's HopeLine program teamed up with celebrities Terrence J, Justine Skye, Omarion and Morris Chestnut to debut a powerful PSA at Essence Festival 2015 to raise awareness about an important issue that affects our communities, friends, and family members – domestic violence.
Verizon's HopeLine program, together with Terrence J, Morris Chestnut, Omarion and Justine Skye, are asking people to take action against domestic violence in a very simple way – by donating a used wireless phone. Verizon is aiming to reach 1 million phone donations to their HopeLine program by the end of 2015. These phones are turned into vital resources for victims and survivors of domestic violence.
The new PSA was designed to empower individuals to take action against domestic violence in one simple way – visit any Verizon store and donate a used wireless phone through their HopeLine program. Each donated phone helps make an impact by connecting survivors of domestic violence to vital resources and fund domestic violence organizations nationwide.
Now we can all make change and give hope to domestic violence victims and survivors by helping HopeLine, a phone donation and grant-giving program, reach its goal of 1 million phone donations by the end of 2015! For more information, please visit www.verizon.com/about/hopeline.
Comments