Curly girls and Naturalistas rejoice! Dove has unveiled the world's first curly haired emojis to shake up & break the smartphone stigma of straight haired emoticons.  In a move that'll allow women and girls blessed with curly locks to fully express themselves – Dove has created a wide assortment of adorable emojis and we love them for it!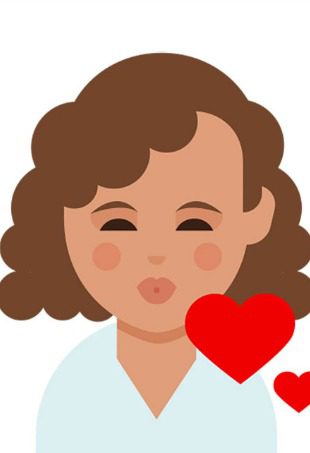 The Dove Love Your Curls Emojis campaign weren't simply conjured out of a cute idea.  Multicultural women for years have had a sense of digital oversight and lack of representation of beauty and style in the media.
"By offering curly hair women and girls?emojis?representative of their hair, Dove continues its commitment?to creating a world where beauty is a source of confidence, and?not anxiety."  – Philip Heimann,  General Manager [Ogilvy & Mather Paris]
The Love Your Curls launch follows a recent study which found that just 4 in 10 curly haired women in the US found straight hair to be beautiful, choosing to identify with characteristics such as smooth, sleek and shiny instead.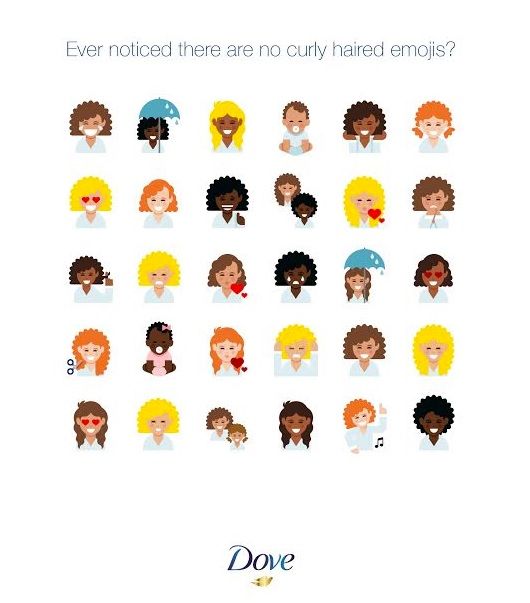 The new range of emoji characters come in a variety of shades and styles and is a huge step in celebrating the beauty of all diverse women no matter their hair color, type or curl pattern.  Want to get these beauties on your smartphone or tablet device?  The Dove Love Your Curls Emojis keyboard works with all of your favorite apps: iMessage, WhatsApp, Facebook Messenger, Kik, Viber, email, and more! The Dove Love Your Curls emojis are available for download on the App Store and Google Play today!
Comments