The following is a post sponsored by Yahoo! Every time someone clicks here to make Yahoo! their homepage, they're showing their support for Girls For A Change.
I was selected for this opportunity by Clever Girls Collective, which endorses Blog With Integrity, as I do.
What if I told you that make a change while sitting at your desk…right now!  You could make an impact that would affect the future of social change for the rest of the world with a click of a button.  How – you ask?  It's easy!  Yahoo! will donate $10 to Girls For A Change (GFC) for each person who clicks here to make Yahoo! her homepage by July 1…up to an amazing $10,000! We're counting on you to help us find 1,000 people willing to make a change worth $10,000 to this fantastic cause.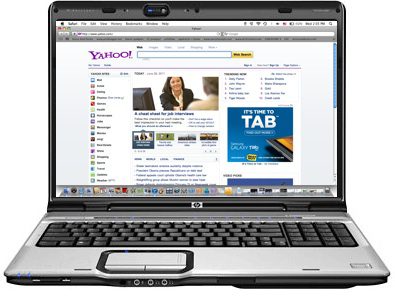 Why Should You Make Yahoo! Your Homepage? It offers…

Personalized content: The Yahoo! homepage delivers you the most relevant content based on your interests, time of day, and what's most popular with other users like you.
Your World and The World: The Yahoo! homepage uniquely brings together your world (your email, local news) with the world around you (current events, entertainment news, financial updates and more)
Human Interest: Articles on the homepage have a human approach – more than just news, it delivers human interest stories that you just have to click on.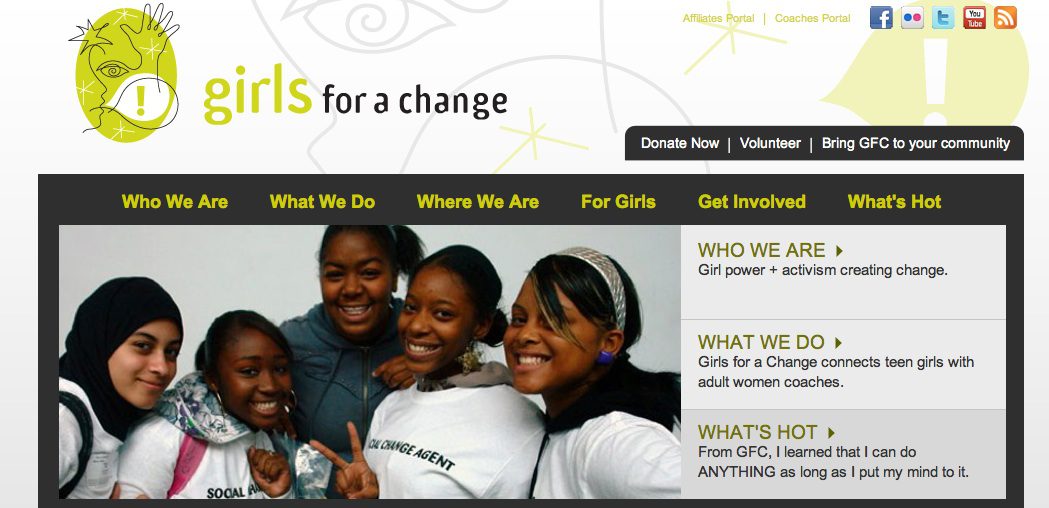 About Girls For A Change:
"Girls For A Change (GFC) is a national organization that empowers girls to create social change. We invite young women to design, lead, fund and implement social change projects that tackle issues girls face in their own neighborhoods. GFC empowers girls for personal and social transformation. The program inspires girls to have the voice, ability and problem solving capacity to speak up, be decision makers, create visionary change and realize their full potential."