Pink Tartan had a clear identity from the first. The crisp cotton twill menswear shirting cut snug to a woman's body and finished with elegant French cuffs remains a staple today. Pink Tartan tweaks the modern classic every season, adding a ruffle or a fresh new colour and for their consistent production of classic style, Pink Tartan graces the Mercedes-Benz Fashion Week for the first time this season!
"I'm a sportswear designer," says Newport-Mimran. "Clothes to live your life in and easily transition from day to night."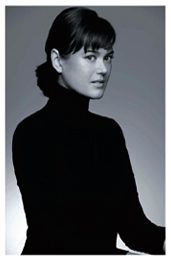 Kimberley Newport-Mimran is the President and Head Designer of Pink Tartan, the womenswear line she co-founded in Toronto in 2002. The New York showroom opened in 2004, and the line is now housed at Saks Fifth Avenue, Neiman Marcus, Bloomingdale's, Holt Renfrew and The Bay as well as specialty stores across North America, Dubai and Seoul. Newport-Mimran has also designed sleek retro-fabulous uniforms for Canada's boutique Porter Airlines and the uber-hip rooftop bar at 60 Thompson in New York City, Hollywood's Roosevelt Hotel Tropicana bar and the concierge desk at Holt Renfrew.
Growing up in Niagara Falls, where she was born in 1968, Newport-Mimran was captivated by her grandmother Aubrey. "She was a lady who lunched and played bridge. She served tea sandwiches in pearls and a polished shoe. Always topped off with a perfect coat." This romantic and grand formative image remains at the heart of her granddaughter's style ethos. She sums it up: "Simplicity is the secret to elegance."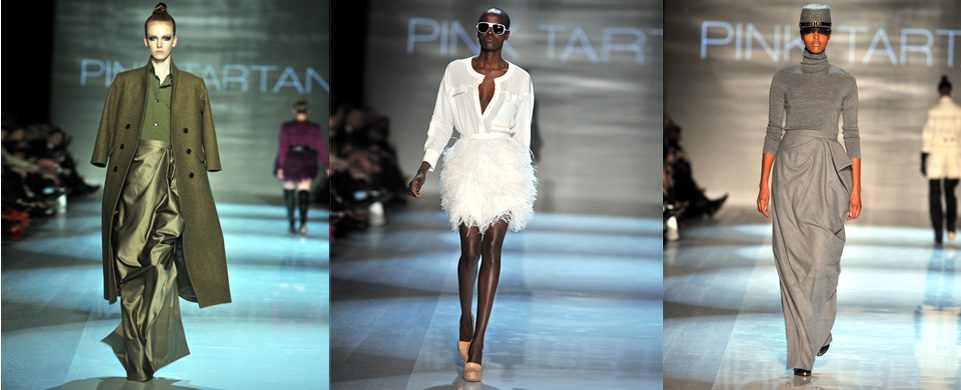 By the age of 14, Newport-Mimran was on the front lines of fashion,selling retail where she found a passion for clothes and working with her customers. She studied fashion merchandising and manufacturing management at college then began her full-time career in the buying office at the Hudson Bay Company, North America's oldest retailer. She went on to product development and merchandising and specialized in Denim and Menswear at Club Monaco. That is where she learned the importance of structure and tailoring. "Execution is key," became her lifelong mantra. She later moved to Caban where she further exemplified, "Sourcing is an art: finding fabric and manufacturing makes the difference in luxury design." There she met and married the CEO, Joe Mimran. Today the pair is Canadian fashion royalty; Mimran launched the Joe Fresh mass fashion phenomenon after he sold Club Monaco to Ralph Lauren.