Imagine a festival filled with shopping experiences from your favorite boutiques, salons and department stores…now imagine it taking place during the most fashionable time of the year and it's just a quick drive away…
Can't make it to LA or New York for the Fashion's Night Out and Fashion Week activities…no worries.  The Nation's first shopping festival is coming in September and it won't be in Los Angeles or New York…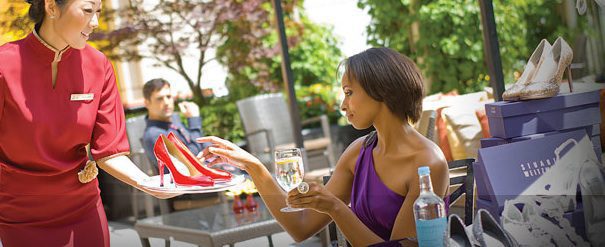 A shopping experience unlike any other is about to hit Chicago's Magnificent Mile. During the nation's first shopping festival, In-Fashion: The Magnificent Mile Shopping Festival presented by MasterCard®, visitors will enjoy a 14-day celebration of style featuring exclusive shopping offers, fabulous hotel packages, celebrity appearances, special offers for MasterCard® cardholders, a magnificent sweepstakes, culinary events and more. With all new merchandise in stores, it's the perfect time to prep a fall wardrobe.
In-Fashion kicks up its heels early on Friday, August 26 with a VIP experience featuring celebrity stylist and TV star Carson Kressley. Two entertaining weeks designed to draw visitors from near and far concludes with Chicago's version of Fashion's Night Out on September 8.

From celebrity makeovers to exclusive sales, the Magnificent Mile will be the place to be for the extreme shopping fashionista…
For a complete list of more than 100 happenings and offers, visit www.themagnificentmile.com. Follow The Magnificent Mile on Twitter, Facebook and Foursquare to get up-to-the-minute details on what's happening throughout the festival.
To all my midwest fashionistas…will you make your way to Chicago for the most fashionable time of the year?
SOURCE In-Fashion: The Magnificent Mile Shopping Festival presented by MasterCard