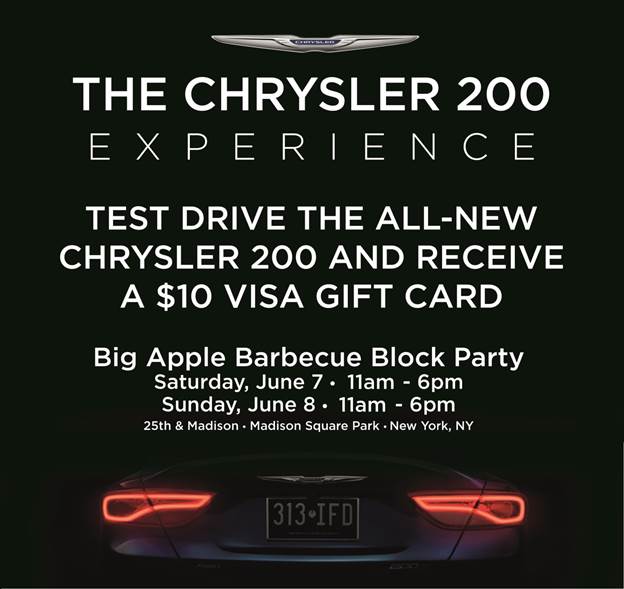 If you ever wanted to get behind the wheel of the all new Chrysler 200, now is your chance.  This weekend Chrysler is hosting a unique experience in New York City giving the public an up close and personal experience with the latest Chrysler brand vehicle.
The Chrysler 200 Experience is the first opportunity to engage with new "face" of the Chrysler brand in New York City. Guests can take a free test drive in the all-new 2015 Chrysler 200 in a convenient, low pressure environment, away from the dealership. Those who stop by will not only get up close and personal with the features, styling and handling of the new 2015 Chrysler 200 sedan, but will also take home a $10 cash gift card and have the opportunity to enter for a chance to win $45,000 towards any eligible Chrysler Group vehicle in the 2014 Chrysler Group National Giveaway just by registering and taking a free test drive.
Earlier this year, I got the chance to check out the new Chrysler 200 – check out my experience here and for more information connect with Chrysler on Facebook and Twitter today.
Are you looking forward to some driving fun this weekend?  See you there!
Comments