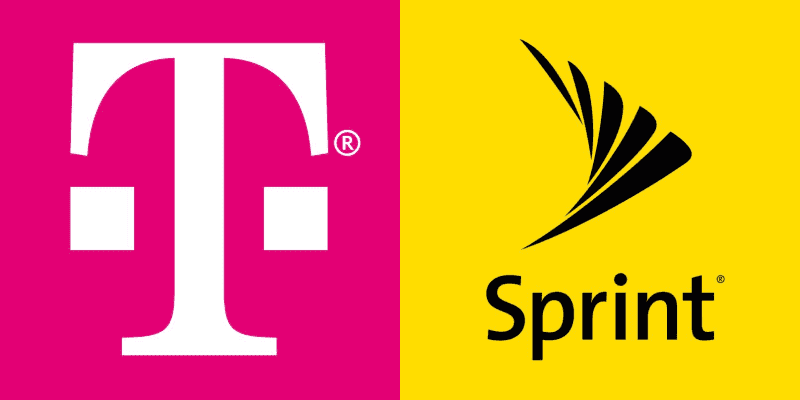 So now that the word is out on the Sprint and T-Mobile merger, could that be a set back on the industry and bad business for customers?  The two wireless companies are reportedly close to a $32 billion merger. Sprint, the larger company, would pay $40 a share to take over T-Mobile.  T-Mobile has killed the two-year contract, meaning subscribers are no longer locked into deals with the company. It has eradicated roaming charges for calls and data in over 120 countries. And it pays the termination fees for customers who want to break out of contracts with other carriers.
Although these tactics have cost T-Mobile a lot of money, they have paid off in terms of new subscribers: T-Mobile added more subscribers in the latest quarter than Verizon and AT&T combined.
Since AT&T and T-Mobile tried unsuccessfully to merge in 2011 — a merger that Sprint itself came out against — T-Mobile has taken dramatic steps to compete with the big players. That, in turn, has forced the big players to change the way they do business (which has been a huge win for consumers!)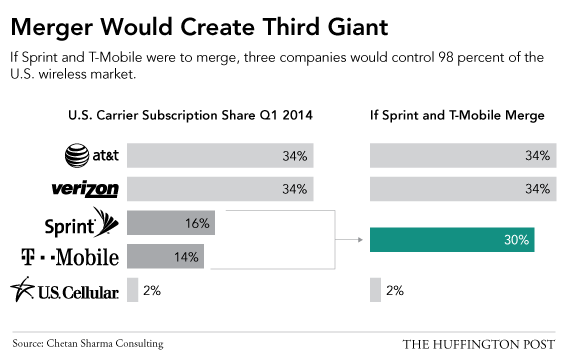 Since Americans have only a handful of options when it comes to deciding who to go with for mobile phone service.  If Sprint and T-Mobile have their way, we could have even fewer (which would be horrible for consumers).  Wall Street analysts say there's a good chance regulators will reject the deal, and with good reason: If approved, it would dramatically reshape the entire wireless industry scope in the United States.
Right now, AT&T and Verizon each control a bit more than a third of the U.S. wireless market. A combined T-Mobile and Sprint would account for most of the final third.
A wireless monopoly that could potentially be hazardous for consumers.  Less competitive pricing and almost no industry shaking deals could be eminent and if so, this could be bad business – (not just for Sprint and T-Mobile customers,) but for an entire wireless customer community involved.
What do you think?  Are you ready to see another mobile monopoly take shape soon?
Comments