I've always been obsessed with functional and fashionable gadgets, since childhood.  My first stylish gadget was a pink smart watch with a flashlight & calculator that all my friends wanted to covet for themselves.  Fast forward years later in a world where smart watches are being released every other day, it's easy to get caught up in the hype of the latest and greatest in gadgets.  But how do you know which smart watch is right for you?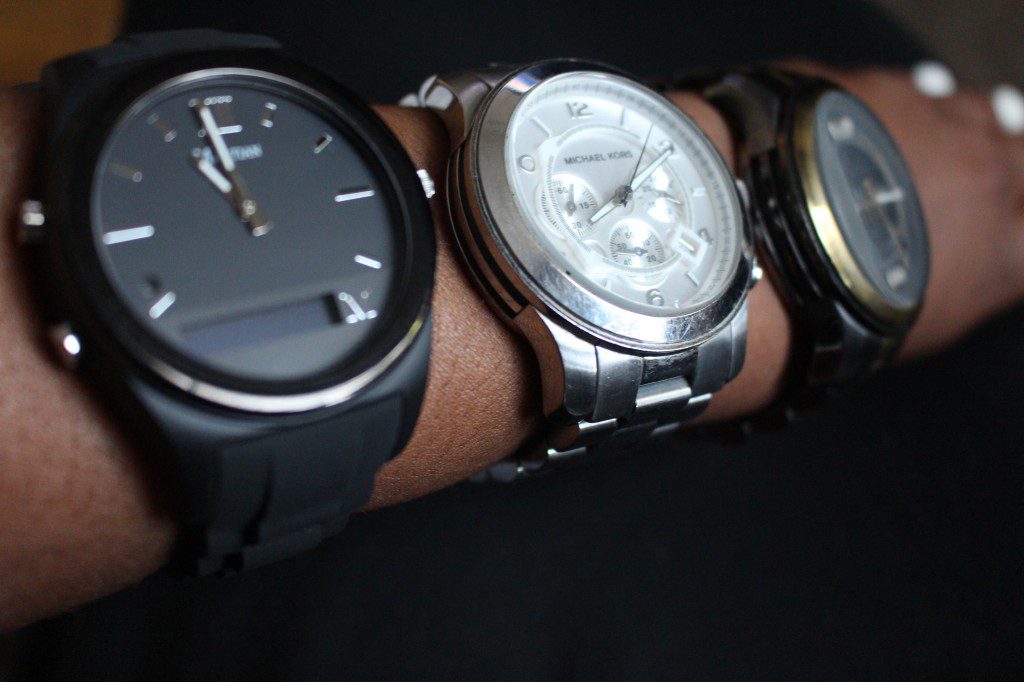 A few months ago, I was introduced to Martian Watches and their latest award-winning innovation the Notifier watch that was released in stores last month.  Now that I have one on my wrist,  it's like my Girl Scouts moments all over again but this time it's never coming off.
Check out why I'm in love with the new Martian Notifier smart watch below.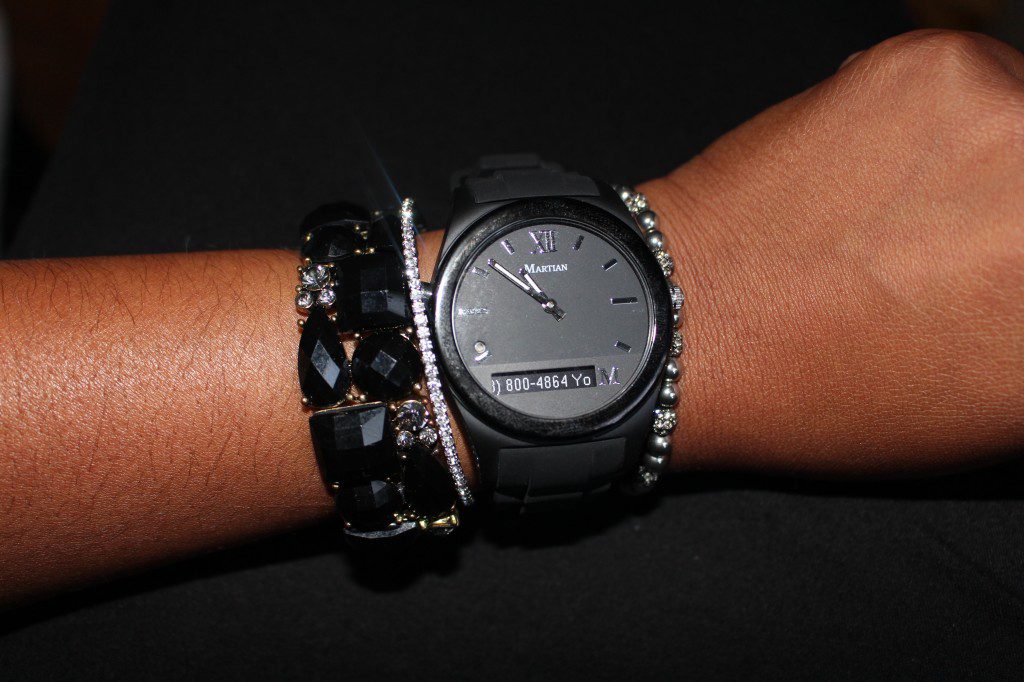 Simple style:  The Martian Notifier is a classic analog watch with a simplistic feel that's far from simple. The interchangeable bands keep up with my ever-changing style or I can keep it simple and monochromatic with my all-black timepiece that'll go with everything!
The Martian Notifier is an attractive, colorful analog wristwatch with an integrated OLED readout that acts as a hands-free gateway to the world, keeping you well informed while your phone remains in a pocket, purse or backpack. This unique smartwatch gives you the ability to receive real-time alerts and notifications on your wrist. Used in conjunction with the free Martian Notifier App, you will automatically receive notifications — including Caller ID, texts, Facebook, Twitter, Weather, Email, Calendar, Instagram, Pinterest, favorite games, bank alerts, fitness stats, and any other alert your device allows. You can also initiate voice commands on your smartphone's speakerphone for uses such as "read text" while you're on the move.
Function:  A touch of a Notifier button activates your smartphone's speakerphone, enabling hundreds of voice commands to control music, check a sports score, get directions, search the web, create a reminder or appointment, and more. You can also decline an incoming call, set silent vibrating alarms that only you will sense, get a once-an-hour tickler to remind you to take a break, turn on an LED light to see in a dark room, control your phone's camera shutter, and more.
You can now find Martian Notifier at Best Buy, Target, Bloomingdales, and Meijer!  For more information on the Martian Notifier smart watch visit MartianNotifier.com and connect on Facebook, Twitter andPinterest today.
Comments