Have you ever tried going "live" using your smartphone or tablet and wished you had a hands-free alternative?  Say hello to the ultimate tool every digital content creator and social savvy sharer needs!  The Joistik is an essential tool for every type of digital content creator. It holds 2 or more mobile phones or tablets – allowing users to stream and record hands-free on multiple apps simultaneously. It's lightweight and portable, so your Joistik can go anywhere to capture stable professional-looking footage from all angles.
Get the look! Shirt, Glasses, Lipstick, Earrings, Camera all from Amazon Fashion.
You know I'm always on the lookout for great fashion and cool photography gadgets and the Joystik is the ultimate all-in-one studio kit.  Assembly is quick and easy and with the Joistik, you can share and capture moments from anywhere at any angle – even capture birds eye views from up to 7" high.  I received the Joistik last month and couldn't wait to take it with me to the world's largest technology show – the Consumer Electronics Show in Las Vegas.  The unique tripod design easily fit in my checked luggage.  It's sturdy, Aircraft grade aluminum construction is compact and lightweight so you can take it anywhere to create professional-looking content.  The Joistik stands out from other portable tripods, with the ability to connect 2 or more of your devices to stream and record on multiple apps simultaneously.  Imagine going live on FB and Instagram at the same time? Want to share your favorite ootd or beauty haul looks? Now you can do it easy and hands free with the Joistik.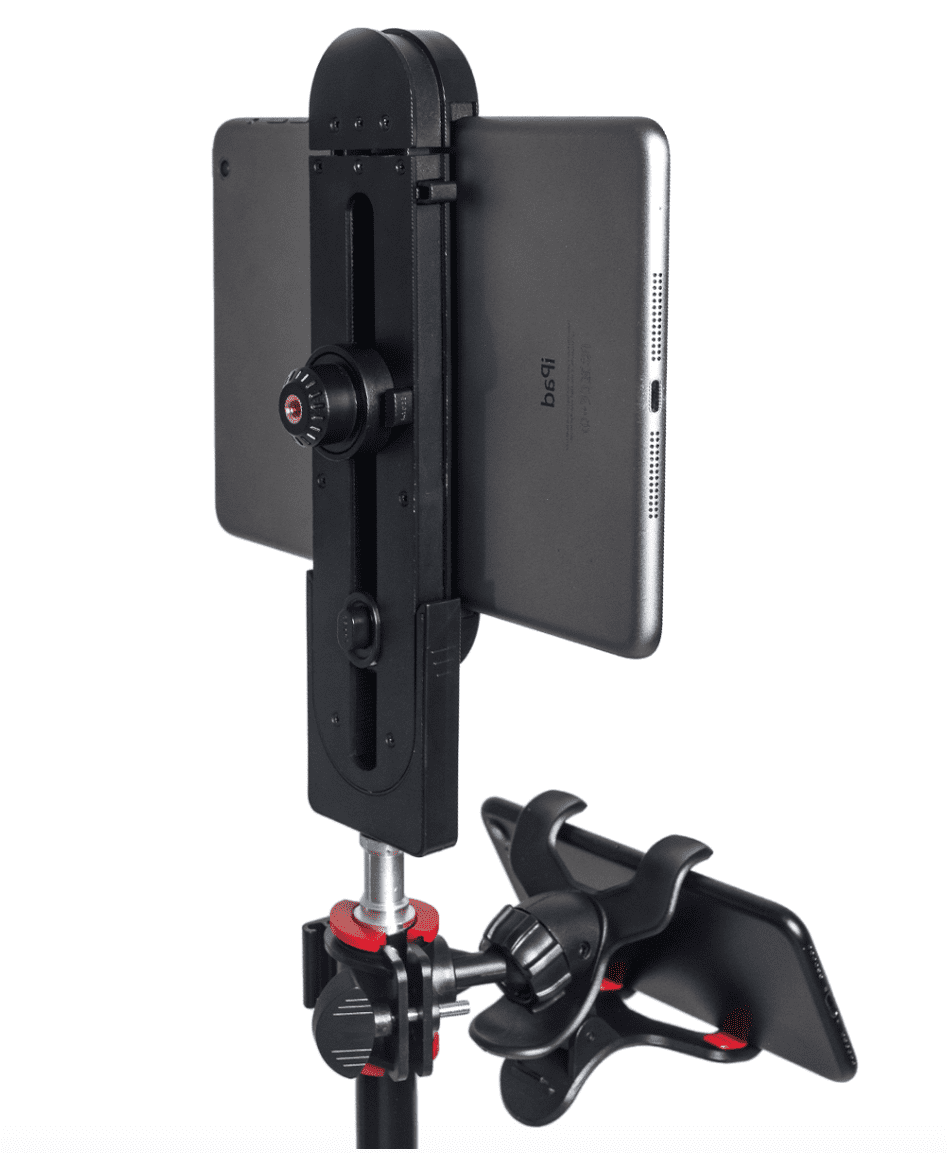 Just mount your smartphone, tablet and press record – the Joistick instantly becomes your production team of two recording your content hands free.  What I love most about the Joistik is that it can get as versatile as you!  Easily remove the included tablet mount and attach a light, camera, microphone, or your favorite streaming tools too.  If you're a vlogger, podcaster or just love sharing great hands-free content on the go – the Joistik is for you!  Discover more and how you can get your hands on a Joistik of your own at joistik.com.