The anticipation of MTV Video Music Awards seemed to outshine the threat of Hurricane Irene and the fashions of your favorite celebrities were out – front and center quicker than the local government shouting evacuations. With the help of our tweeting readers, we've compiled our Top Five Fashion Winners and Losers from the 2011 MTV Video Music Awards…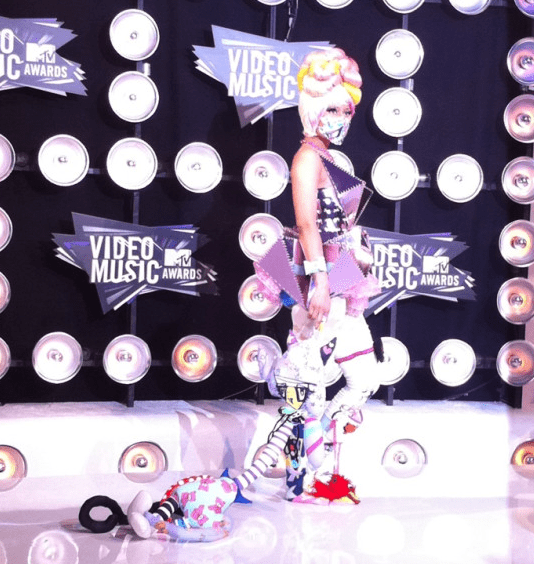 LOSER:  Nicki Minaj – aka Hannibal Lectur meets Jim Henson's Muppets
Although Nicki Minaj won a moonman for 'Best Hip Hop Video of The Year' she definitely loses for this ridiculous outfit.  This technically challenged ensemble not only confused our readers and tweeters, it apparently confused actual fashion designers as well.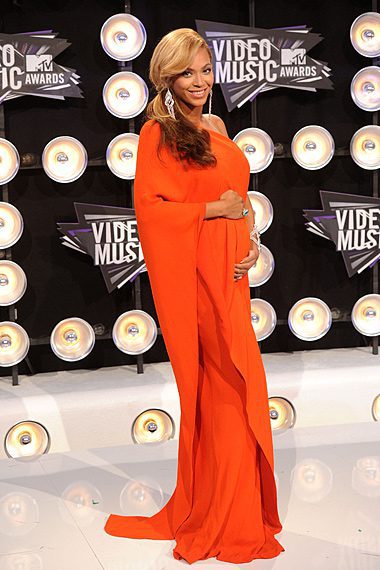 WINNER:  Mommy in Tangerine – Beyonce's glowing in Lanvin showcasing her bouncing baby bump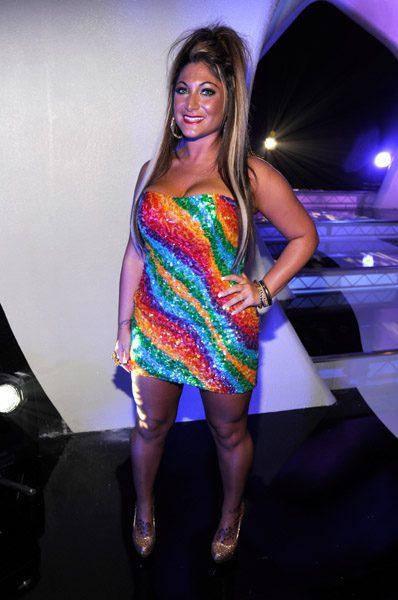 LOSER:  Rainbow Rehabilitation – Deena's Jersey Shore Mistake
Although we don't condone violence someone should've called Ronnie to beat down the designer of this dress & tossed it back to the Jersey Shore and had Irene rip it to shreds.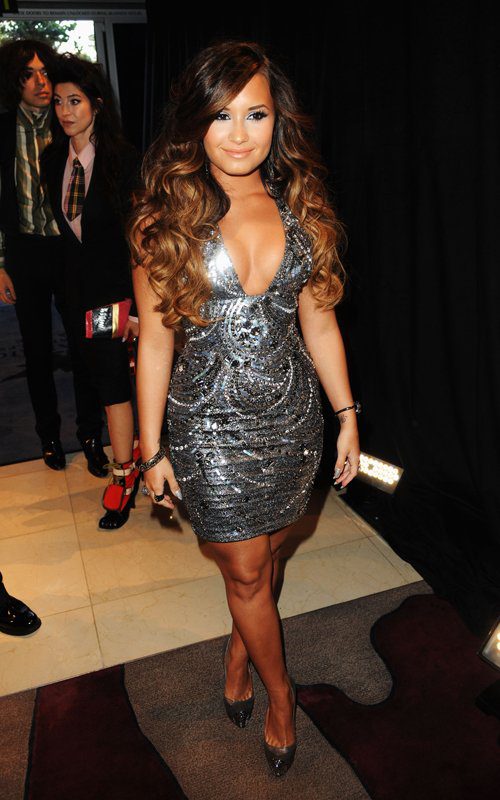 WINNER:  Demi Lovato
This number worn by Demi Lovato gives me J. Lo circa 2011 Grammy's earlier this year.  Seen on the VMA pre show black carpet, this look was the perfect mix of sweet & spicy for the singing teen sensation.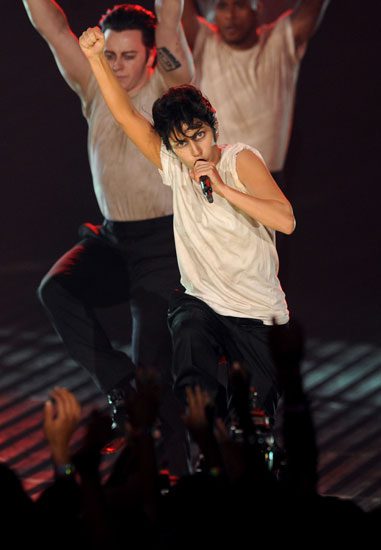 LOSER:  'Dude Looks Like A Lady' – Lady Gaga, we get it.  You're different.
Lady Gaga as The Fonz meets Ralph Machio meets John Travolta via Grease, the look was god-awful but what made it worse was the overdrawn monologue and the fact that it didn't come with a wardrobe change.
This year's MTV Video Music Awards had tons of fashion dos and don'ts but let's be honest, the show itself was completely overshadowed by the Beyonce pregnancy announcement.  So what's next?  Maybe our favorite celebrity maternity looks of 2011 – Which star do you look to for fashion inspiration?